Anderson Tejeda Named Carolina League Year-End All-Star
The infielder finished the season as one of the only players named to both All-Star rosters in the league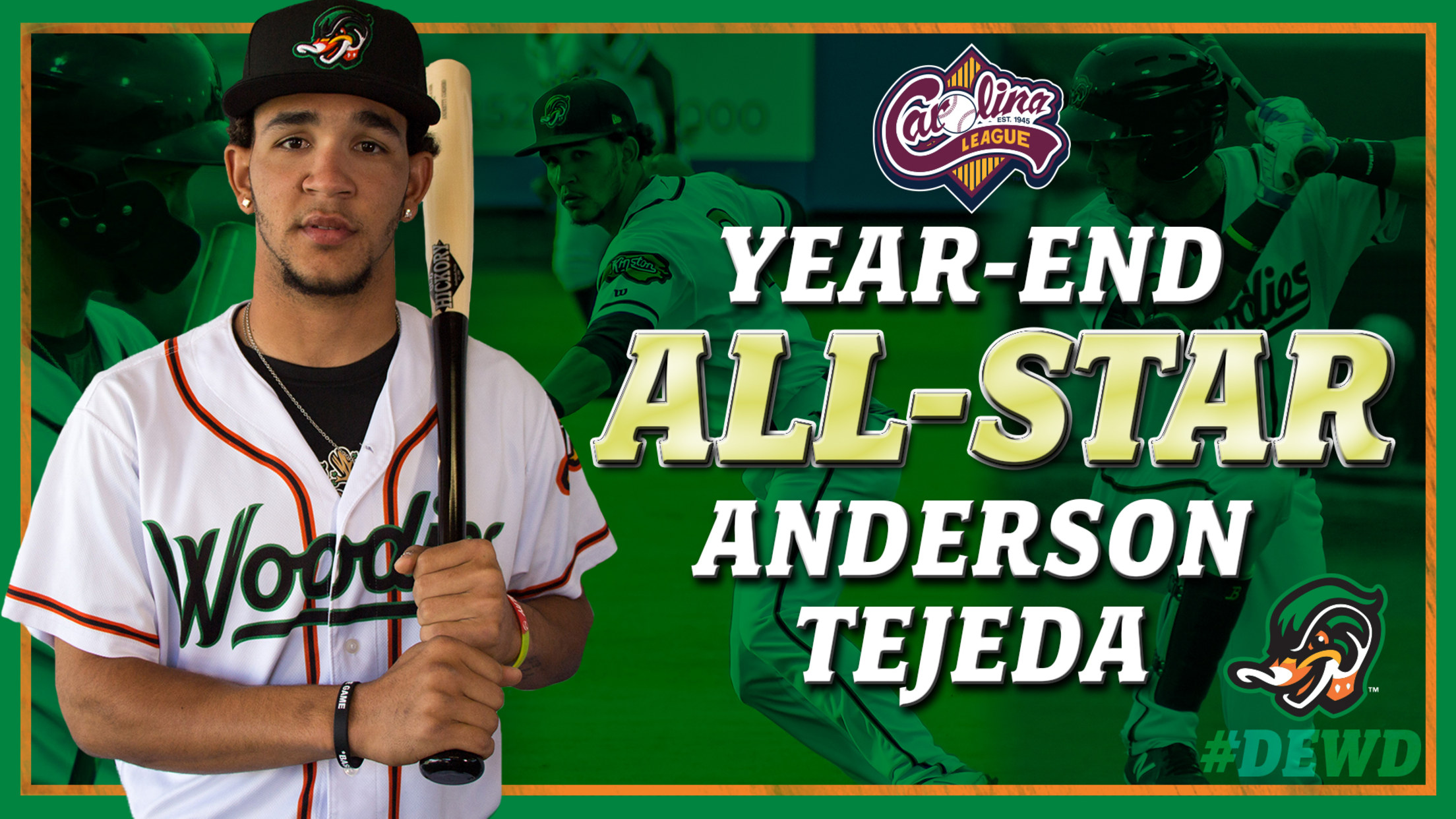 The 20-year-old shortstop enjoyed a career-year in 2018 and finds himself on both All-Star rosters
KINSTON, NC - On Wednesday the Carolina League announced its Year-End All-Star roster and awards for the 2018 season. Down East SS Anderson Tejeda was named as an All-Star on the postseason list for the first time in his career.Tejeda, 20, is also one of only three players in the league
KINSTON, NC - On Wednesday the Carolina League announced its Year-End All-Star roster and awards for the 2018 season. Down East SS Anderson Tejeda was named as an All-Star on the postseason list for the first time in his career.
Tejeda, 20, is also one of only three players in the league to be named both a midseason and postseason All-Star (POT RHP Wil Crowe & WIL 2B D.J. Burt). He is also the first Wood Duck to be named to the year-end roster.
The Bani, D.R. native finished among the top five in the league in several offensive categories including: R (76, 2nd), TB (205, 2nd), RBI (74, 3rd), HR (19, T5th), and XBH (41, T5th).
Defensively, Tejeda finished with the third most total chances at shortstop in the league and set personal bests in fielding percentage (.958) and innings played at short (905.3).
Tejeda was also twice named a Player of the Week in the league for his efforts in May and August. The full list of All-Stars can be found below.
Follow the Wood Ducks on social media all season long. Like us on Facebook at Down East Wood Ducks, follow us on Twitter, Instagram, and Snapchat @GoWoodDucks and stay linked at WoodDucksBaseball.com.