DOWN EAST WOOD DUCKS TO HOST BEER AND BP EVENTS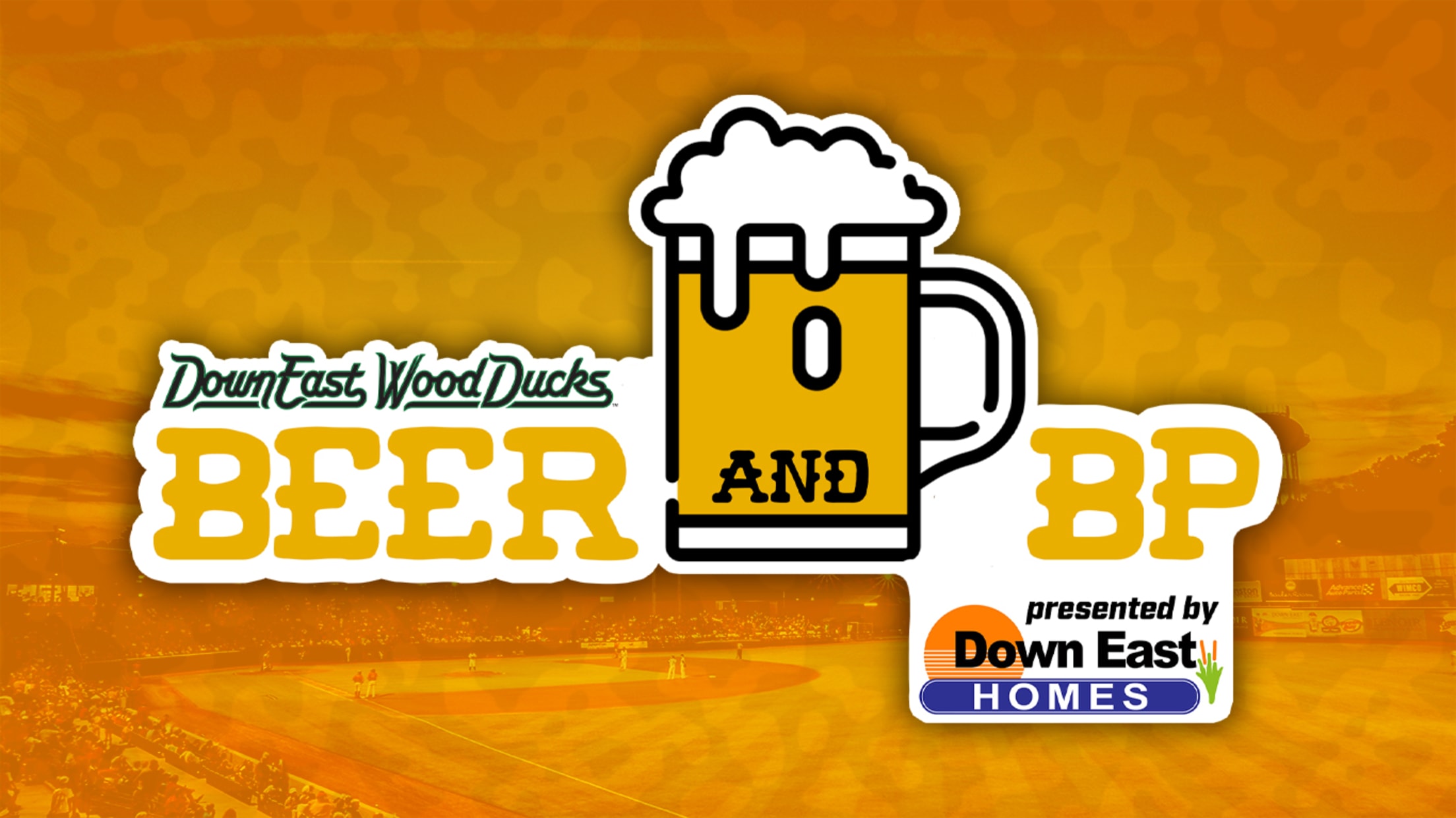 October 29th Event to Feature "Swing for Swag" ,which includes a chance to win $100,000 Kinston, North Carolina – The Down East Wood Ducks will host four (4) Beer and BP (Batting Practice) events at Grainger Stadium this October, presented by Down East Homes. Each of the events will take
October 29__th Event to Feature "Swing for Swag" ,which includes a chance to win $100,000
Kinston, North Carolina – The Down East Wood Ducks will host four (4) Beer and BP (Batting Practice) events at Grainger Stadium this October, presented by Down East Homes. Each of the events will take place on Thursday nights and give people a chance to take Batting Practice on the field at Historic Grainger Stadium. Since it is a "Beer and BP" event, each date will also feature Mother Earth draft and domestic beer specials.
The dates for the Beer and BP events are: Oct. 8, Oct. 15, Oct. 22, and Oct. 29. Guests will have a chance to take BP from 5:30pm-8pm on Oct 8th, 15th, and 22nd. On Oct 29th fans will get a chance to "Swing for Swag" where they can win prizes by hitting targets on the field. In addition, two (2) lucky attendees will be randomly selected that evening for a chance to win $100,000. Each of the two contestants will have one swing to try and hit a Home Run. If successful, they will win a $100,000 cash prize.
Admission for each event is free and no purchase is required to be eligible for the promotion. To register for the "Swing for Swag" promotion, you can stop by any Down East Homes location, look for the online registration form at https://www.milb.com/down-east/forms/beer-and-bp or the registration table at the Beer & BP Events on 10/8, 10/15 and 10/22. Everyone attending the 10/29 Beer & BP event will receive a raffle ticket and two (2) tickets will be selected at random to have a swing at the $100,000 prize.
After each Batting Practice session, fans are invited to stick around and watch the Thursday Night NFL game and MLB post-season games on the televisions at the Mother Earth Pavilion. Mother Earth draft and domestic beer specials will remain in place throughout the night. The MLB schedule is TBD but the tentative NFL games are:
10/8 Tampa Bay Buccaneers vs. Chicago Bears
10/15 Kansas City Chiefs vs. Buffalo Bills
10/22 NY Giants vs. Philadelphia Eagles
10/29 Carolina Panthers vs. Atlanta Falcons
As part of our COVID-19 event protocol, we ask that you all respect social distancing guidelines and wear a mask if you can't properly social distance at the events. Attendees are encouraged to bring their own bats and gloves but the Wood Ducks will have some bats available for use and will sanitize them after each person uses one.