Grainger Stadium Named Carolina League Field of the Year
Stephen Watson earns recognition as Sports Turf Manager of the Year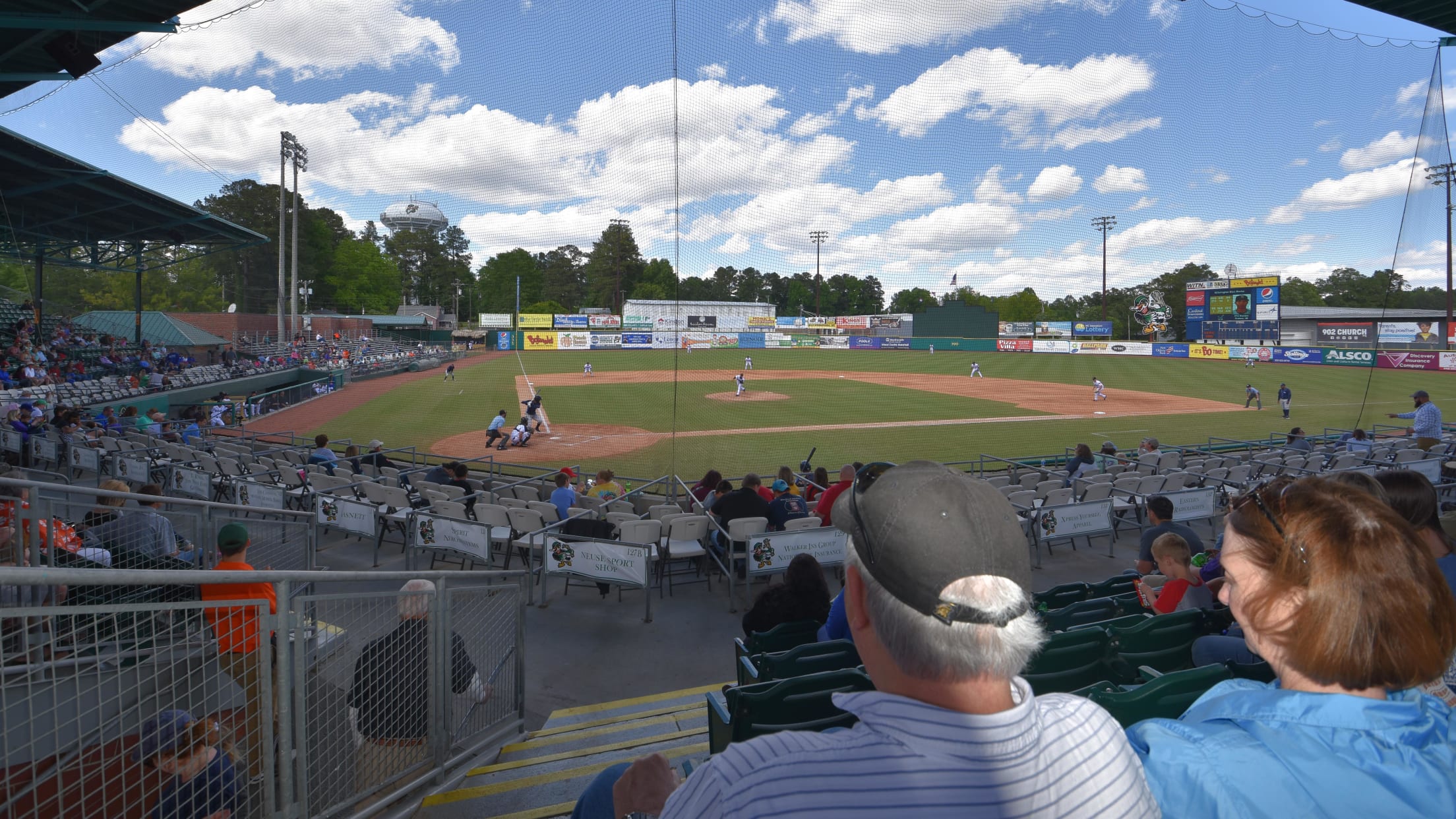 Grainger Stadium is recognized as the best playing surface in the Carolina League in its first season back. (Danny Stroud/Down East Wood Ducks)
KINSTON, NC - Grainger Stadium's playing surface has been named the best in the league by a vote from the 10 managers in the league. With the recognition, head groundskeeper Stephen Watson is named Sports Turf Manager of the Year by the Carolina League.Votes were tallied on 11 different categories
KINSTON, NC - Grainger Stadium's playing surface has been named the best in the league by a vote from the 10 managers in the league. With the recognition, head groundskeeper Stephen Watson is named Sports Turf Manager of the Year by the Carolina League.
Votes were tallied on 11 different categories for the quality of all apsects of the field and grounds crew. The grading was on a scale of one-to-five, with five as excellent and one as poor. Those categories were:

Field set-up for practice
Field preparation for game
Overall playing surface
Dirt areas
Infield turf
Outfield turf
Home plate area
Bullpen areas
Warning track
Pitchers mound
Professionalism of crew
Grainger Stadium finished in first or tied for first in 10 of the 11 categories; accumulating a score of 47.71 to earn the title. Myrtle Beach's TicketReturn.Com Field finished second with a 46.71 mark, and Carolina's Five County Stadium finished third at 44.86.
Watson's crew included assistant groundskeeper Logan Robinson, Jacob Best, Mason Hughes, Hal Oliver, Jay Pike, Gary Smith, Jonathan Spikes, Mike Ulrich, and Christian Wilson.
Thanks to this crew's tireless work, Grainger Stadium continues its reputation as the best playing surface in the league - including the Kinston Indian days, when Watson first took over as head groundskeeper in 2008.