Woodies Stunned in Game Two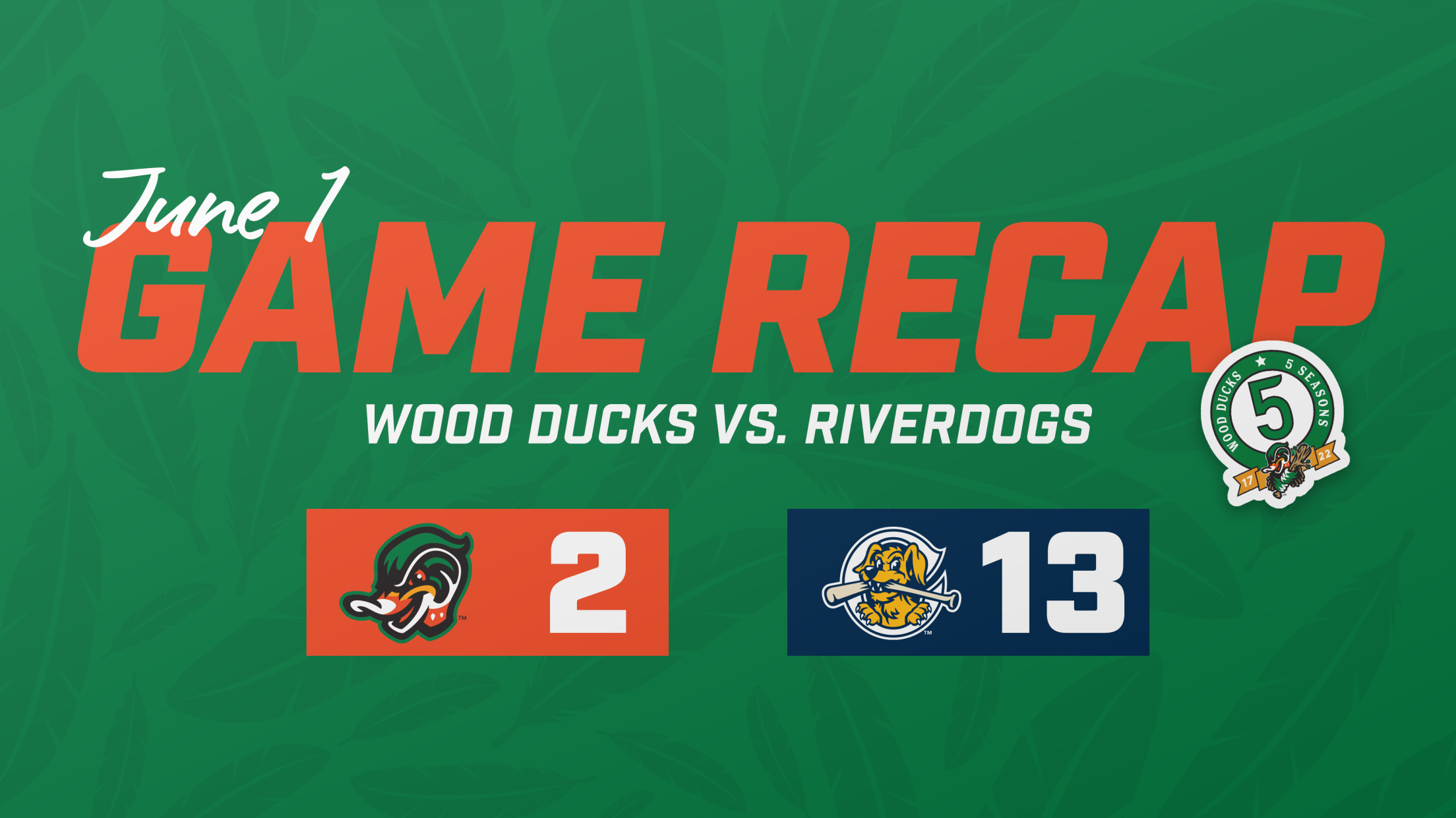 06/01/2022 Game Recap By: Noah Salgado There was not much going for the Wood Ducks tonight in Kinston. A couple of runs were scored, Narvaez hit an RBI single scoring Cam Cauley in the bottom of the 4th and Yosy Galan hit a solo homerun in the bottom of the
06/01/2022 Game Recap
By: Noah Salgado
There was not much going for the Wood Ducks tonight in Kinston. A couple of runs were scored, Narvaez hit an RBI single scoring Cam Cauley in the bottom of the 4th and Yosy Galan hit a solo homerun in the bottom of the 7th. The Woodies fall short in game two by 13 runs to 2.
The Wood Ducks (22-25) and Charleston RiverDogs (32-15) continue their series tomorrow, on Thursday, June 2nd, with the series tied 1-1, as the first pitch is set for 7:00 p.m. in Kinston, NC at Grainger Stadium.
Fans can purchase tickets on woodducksbaseball.com, by calling the Wood Ducks Team Offices at (252) 686-5164 or in the Wood Ducks Team Offices located at Grainger Stadium (Mon-Fri – 9am - 4pm). Make sure to follow your Down East Wood Ducks on Instagram, Twitter, TikTok and Facebook so you don't miss anything!