Safety Nets Being Added at ONEOK Field
2017 Season to Feature Extended Protection for Fans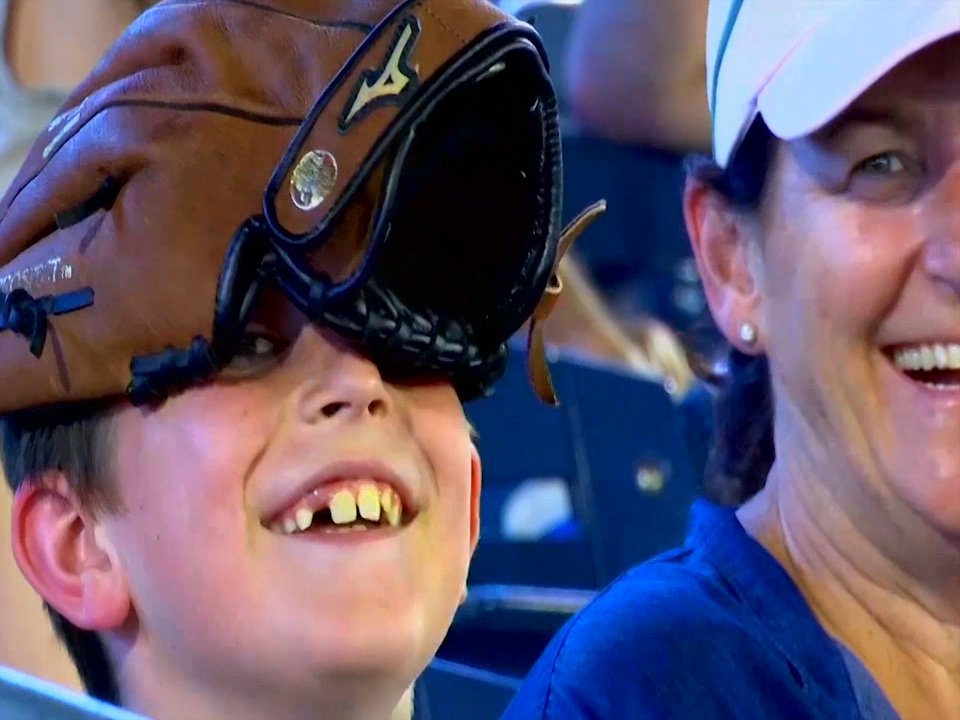 By Tulsa Drillers | December 19, 2016 12:10 PM ET
Since the inaugural season of 2010, ONEOK Field has proven to be one of the premier minor league ballparks in the country as the Tulsa Drillers organization has taken great pride in providing a fun and affordable experience for Driller fans along with their friends, family and loved ones. For the 2017 season, the Drillers and the Tulsa Stadium Trust are making a big improvement to the ballpark to ensure that fans will continue to experience all that ONEOK Field has to offer in the safest environment possible.
Recently, the Office of the Commissioner of Major League Baseball issued a recommendation that encouraged teams to extend their backstop netting to ensure that all seats beyond the coverage of the net be at least 70 feet from home plate. The Drillers organization decided to join many Major League and Minor League teams including the World Series Champion, Chicago Cubs, the New York Yankees and others in extending the ONEOK Field Backstop netting to the ends of the dugouts, ensuring a safer viewing experience for Drillers fans and their families. This change is currently underway and will be in place for the start of the 2017 season.
The Drillers have enlisted the services of Promats Athletics, one of the most trusted netting providers in the country, to complete the project. Promats has extended the netting at Wrigley Field, Fenway Park and Yankee Stadium to name a few of their recent clients, so ONEOK Field and Drillers fans are in great hands.
In addition to providing extended protection, the new netting being installed, Ultra Cross Dyneema, is 50% thinner than the previous net, actually enhancing the viewing experience for fans and season ticket holders that were already sitting in Home Plate Premium Sections 107 through 111. With the new extension, the backstop will now provide protection from Sections 104 through 114.
Having an environment where all fans feel safe while enjoying a Drillers game at ONEOK Field is of the utmost importance. This investment by the Drillers and the Tulsa Stadium Trust will provide fans and their families with more options to get closer to the action this season and for years to come.
A number of full and mini-season seat packages for 2017 are currently available. Fans wanting more information can contact the Drillers at 918-744-5901 or can click HERE.
This story was not subject to the approval of the National Association of Professional Baseball Leagues or its clubs.
View More