Addison Barger Drives in Lone Run in Losing Effort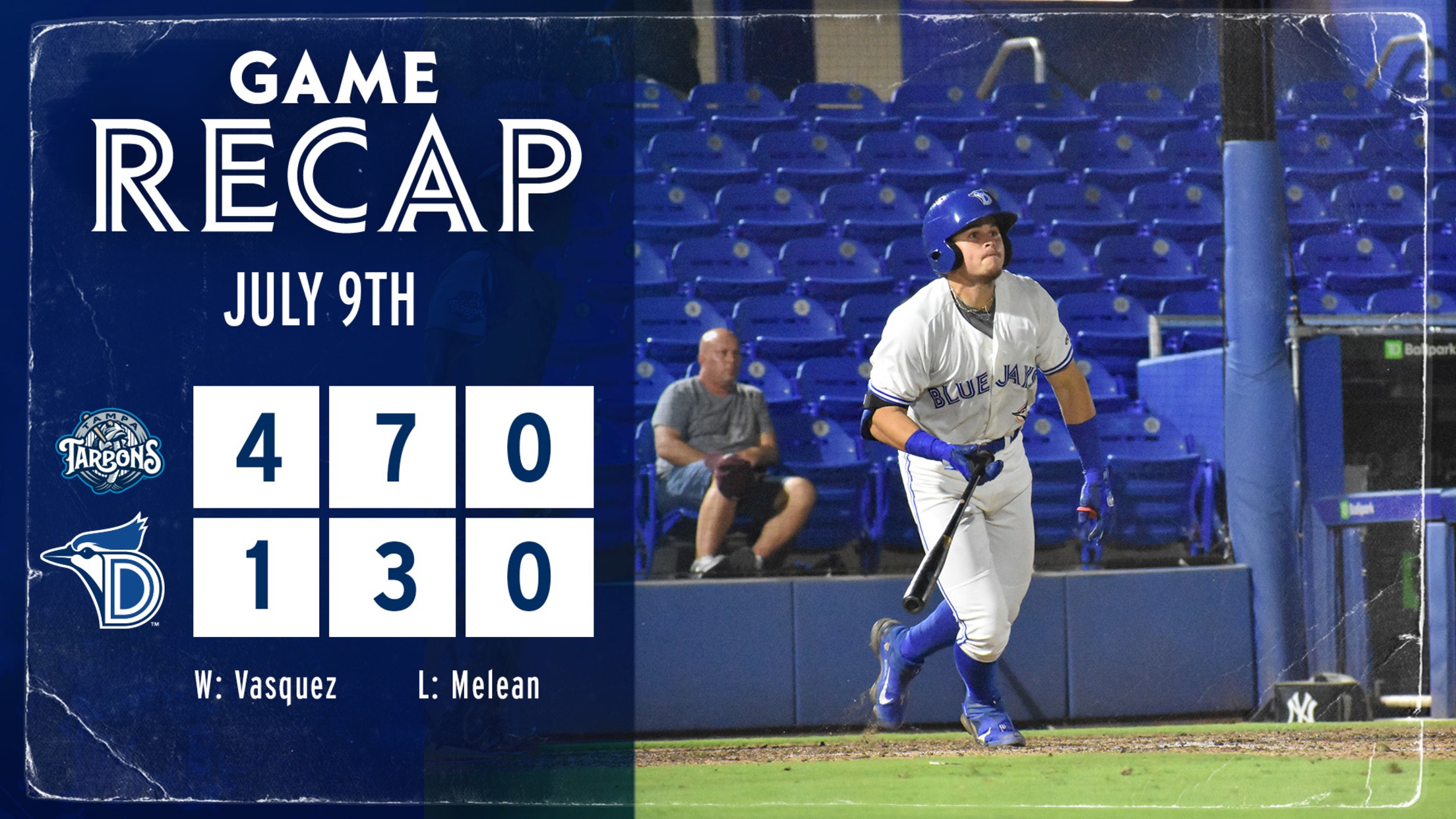 Dunedin dropped the second game of the series to the Tarpons with the series now at 1-2 in favor of Tampa. The offense was quiet for most of the night only able to scratch three hits together in the game. The Blue Jays never had more than one hit in
Dunedin dropped the second game of the series to the Tarpons with the series now at 1-2 in favor of Tampa. The offense was quiet for most of the night only able to scratch three hits together in the game. The Blue Jays never had more than one hit in an inning. Two of the hits did go for extra-bases as Dasan Brown and Addison Barger each had a double. PK Morris had the other hit with a single down the first base line. Patience was a struggle on the night for the team as they struck out eleven times while only walking twice.
The only run for Dunedin came in the final frame as Leo Jimenez scored off the Addison Barger double. The tying run also got to the plate with Harry Ray a home run swing away from bringing the score to even. Ray went down on strikes to end the game, but the team showed their resilience to always fight until the final out.
Outside of the first inning, Alejandro Melean was fantastic allowing no runs to score after the three-run first inning. Melean didn't give up more than one hit in an inning in his final three innings of work. Juan De Paula followed with four strong innings of his own. He held the Tarpons scoreless until a solo home run in the eighth inning. He struck out four, and the lone hit allowed was the home run. Thomas Ruwe continued his stretch of success with a clean ninth inning to give the offense a chance in their last at-bats.
Dunedin comes back for a doubleheader tonight on Hurricane Preparedness Night trying to get back on track.