Alex Nolan Shines in Extras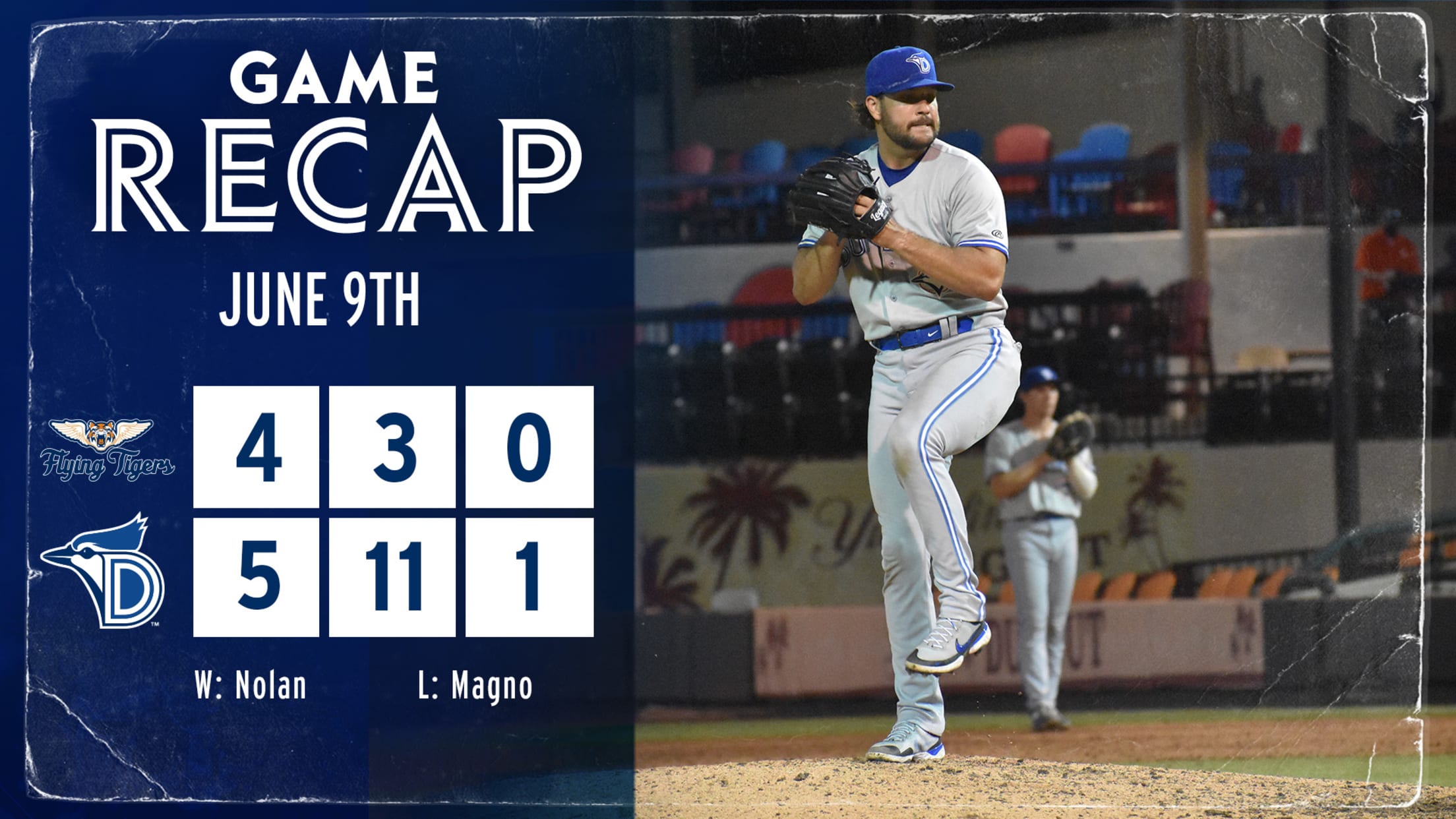 The Blue Jays won their first extra-inning game last night against the Lakeland Flying Tigers in 11 innings. The pitching staff pitched well throughout as the Flying Tigers were only able to muster three hits in the game. It took five innings before the pitchers gave up a hit that
The Blue Jays won their first extra-inning game last night against the Lakeland Flying Tigers in 11 innings. The pitching staff pitched well throughout as the Flying Tigers were only able to muster three hits in the game. It took five innings before the pitchers gave up a hit that came on a fly ball lost in the lights out in center field. Nathanael Perez began the game going two innings with two strikeouts, and Elixon Caballero followed up with one inning of his own and two strikeouts. Every pitcher had at least two strikeouts. Alex Nolan pitched the most innings in the game with four, finishing off the final innings to earn his first win of the year. He was dominant in extras not giving up a run in either frame, and he gave up no hits in extras.
The offense had eleven hits in the game, but the runs were tough to come by outside of the fifth inning. In the fifth, Miguel Hiraldo opened the scoring with a single to right field, and Orelvis Martinez continued the scoring in the inning with a double to left-center field to bring home two more. The offense had a hit in seven of the eleven innings, but they only scored in three of the frames. Leo Jimenez came up clutch in the 9th to tie things up. He stroked a single past the shortstop to bring home the speedy Steward Berroa. He would also help to bring home to eventual winning run with a sacrifice fly in the 11th.
Dunedin will try to get their second win streak of the season going as Sem Robberse takes the mound for the sixth time this season and his fifth start overall.