Anthony Morales drives in 2 as Blue Jays Win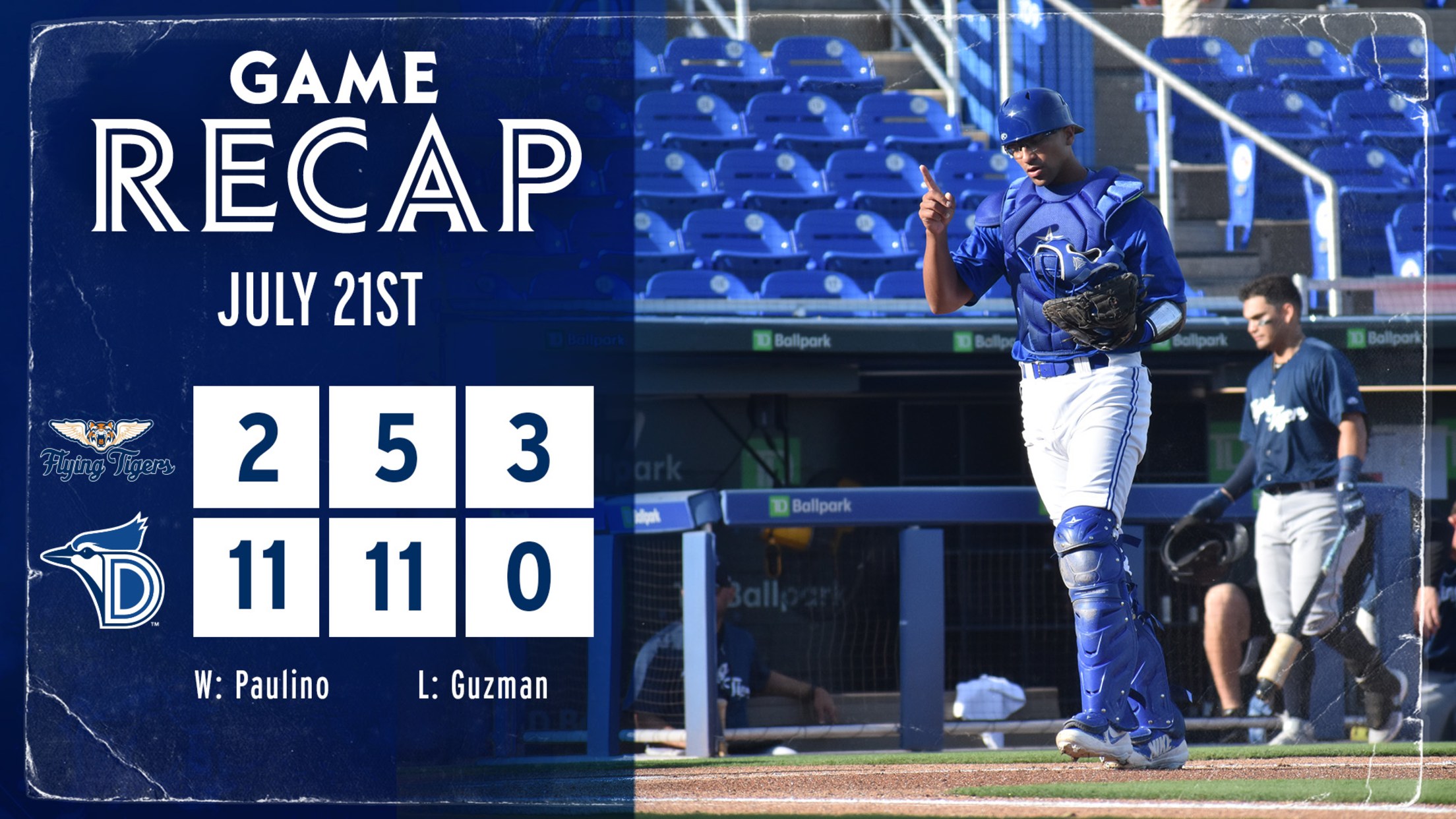 Dunedin won their first game of the series, and it was their eighth win on Wednesday this season. The game got off to a hot start with Naswell Paulino on the mound. After he went just one inning last week due to a rain delay, he made up for it
Dunedin won their first game of the series, and it was their eighth win on Wednesday this season. The game got off to a hot start with Naswell Paulino on the mound. After he went just one inning last week due to a rain delay, he made up for it in a big way. Paulino went 6.0 innings with two hits allowed, no runs, two walks, and five strikeouts. It was his best outing since winning Pitcher of the Week for the Southeast League on June 19th. The rest of the staff was great as well as Rafael Monsion limited damage to just two runs in his inning of work. Juan De Paula finished the game off with no hits across two innings and one strikeout. He was also touching 95 mph on the radar with his fastball.
The offense came alive after mustering just three runs on Tuesday night. The first four innings saw at least one run cross each frame. Anthony Morales drove in two runs in the game after coming into the game with two RBI. Steward Berroa stays hot in the box driving in a run. Zach Britton blasted a home run in the 6th, which was his first home run since back in May against Tampa. He is now on a four-game hit streak looking to keep the hot bat rolling.
The final story of the night continues to be Orelvis Martinez as he hit another two home runs in a game. He now has multiple home runs three times in a game over the past week. He hit a solo home run in the 6th just one batter after Zach Britton hit is, and he followed up with another three-run blast in the 8th. Martinez is hitting .400 since the start of July, currently the best mark in the league. He is also first in HR (11), RBI (25), OBP (.494), SLG (1.015), OPS (1.509), H (26), XBH (18), TB (66), and R (17).
Overall, the game ended 11-2 as Dunedin has now won seven of their last ten, tied for the best record in the league over that span.