Dunedin Earns Second Shutout of Season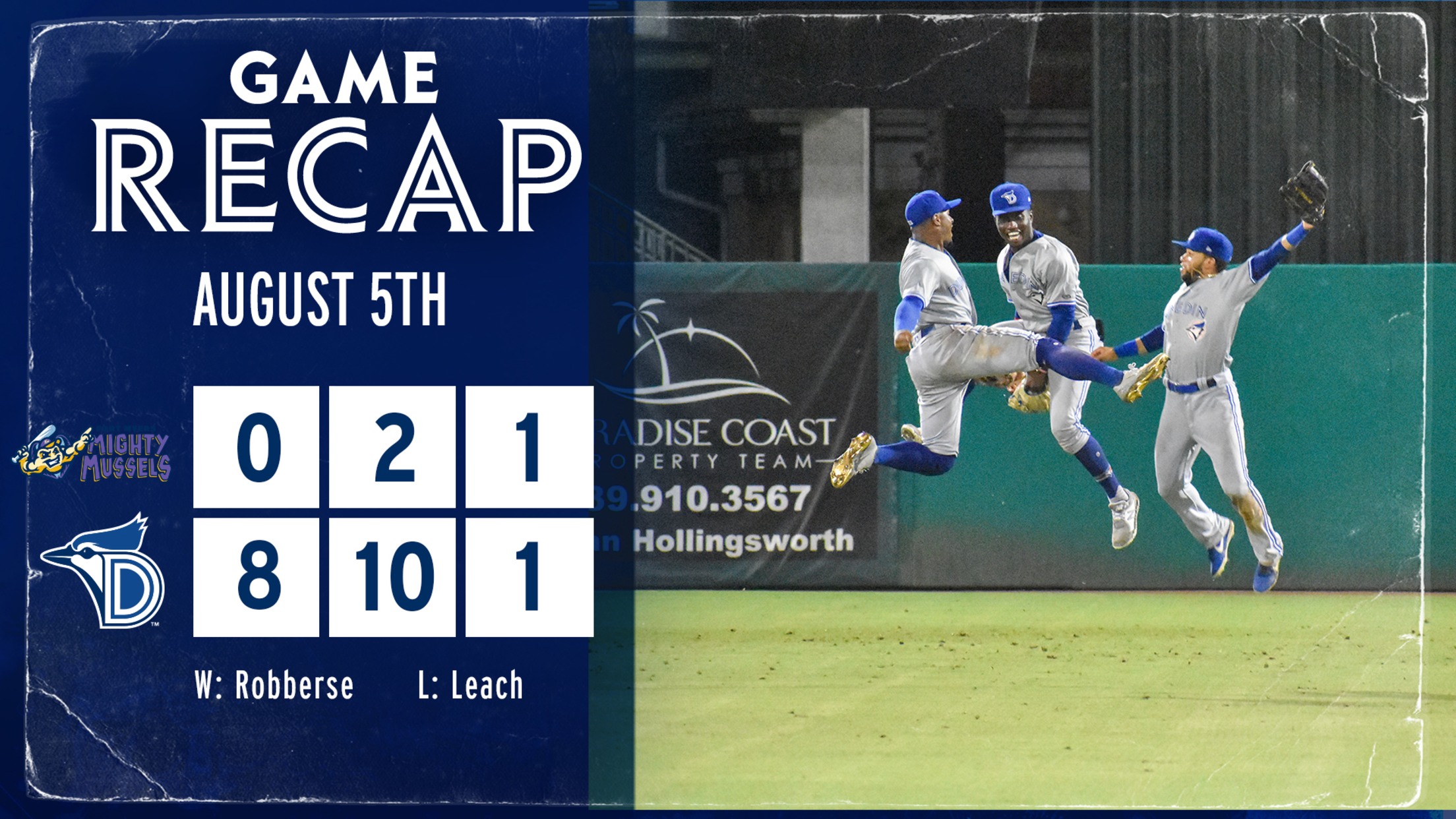 The Dunedin pitching staff earned their second shutout of the season taking down the Mighty Mussels 8-0 on Thursday night in Fort Myers. Sem Robberse started off the outing with a great five innings of work. He allowed just one hit with four strikeouts and one walk. Over his last
The Dunedin pitching staff earned their second shutout of the season taking down the Mighty Mussels 8-0 on Thursday night in Fort Myers.
Sem Robberse started off the outing with a great five innings of work. He allowed just one hit with four strikeouts and one walk. Over his last 17.0 IP, Robberse has given up two runs with 13 strikeouts and four walks. He earned his fifth win of the year as well last night. Elixon Caballero kept the Mussels off balance in his two innings of work. He didn't allow a base runner between the 6th and 7th inning. Rafael Monsion finished off the game for Dunedin surrendering one hit in his outing. It was the best all around pitching performance of the season, as the team looks to continue to build on the success in the series.
The offense came out firing as well, scoring in five of the first seven innings. Every batter had a hit in the game outside of Addison Barger who did have a two-game home run streak going into the contest. The first run of the game came from Riley Tirotta which was also his first RBI of his young professional career. Tirotta has five hits in his first three games in the organization after being selected in the 12th round of the draft this year. The next two runs would be driven in by Steward Berroa off a groundout, and a double down the line between the 3rd and 5th inning. Berroa also stole his league leading 35th base, and he leads Minor League Baseball in stolen bases since July 1st. Miguel Hiraldo kept the foot on the gas driving a single to bring home Berroa on the next at-bat. Hiraldo would add another RBI in the 7th, while Addison Barger and J.J. D'Orazio each had a sacrifice fly between the 6th and 7th innings.
Dunedin goes for their third win of the series tonight to guarantee at least a split of the series.