Dunedin scores second most runs of the season for 3rd straight win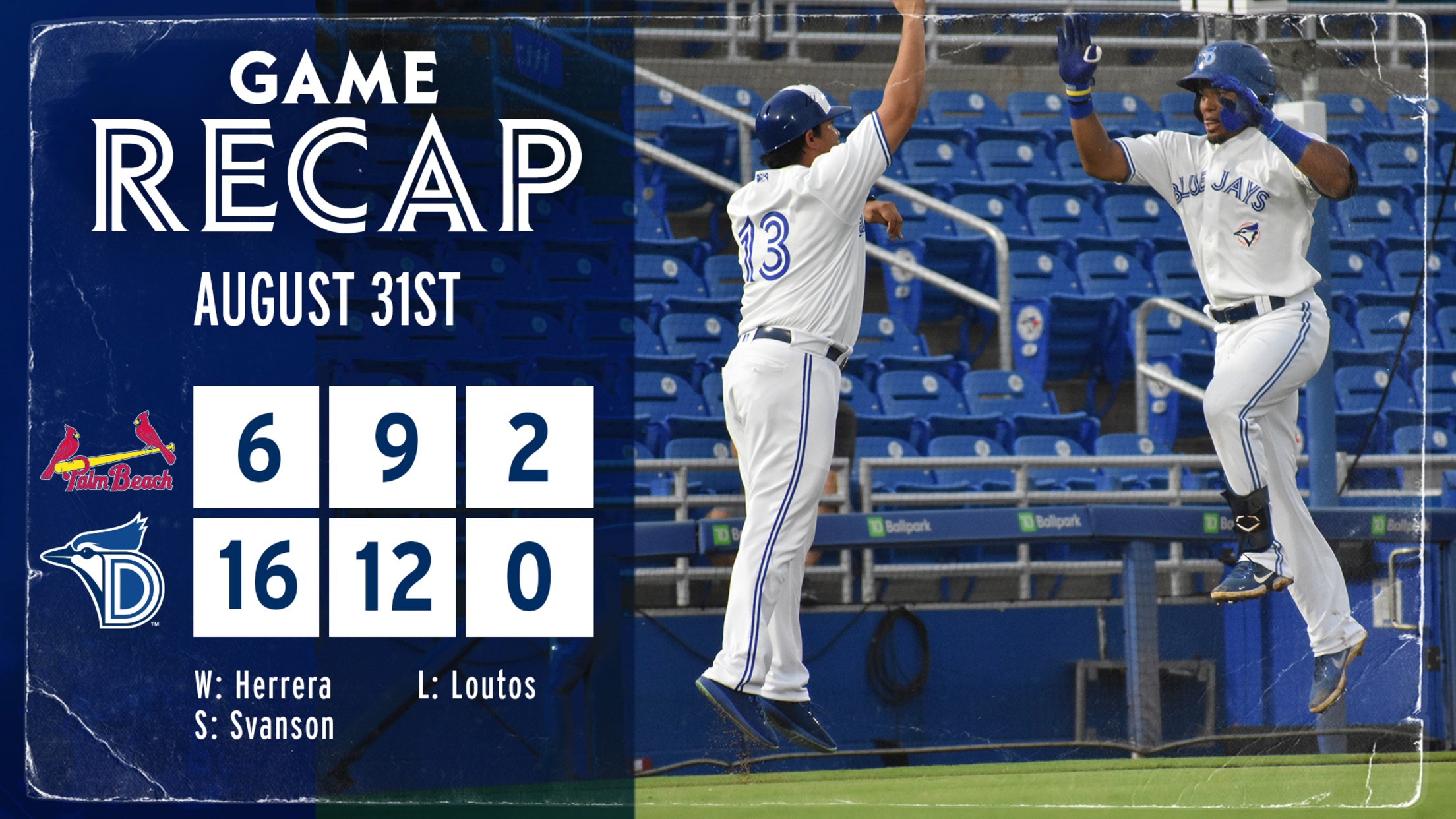 Dunedin scored their second most runs of the season on the way to their third straight victory on Tuesday night. Yaifer Perdomo made his Low-A debut after totalling 22 strikeouts across his final two FCL appearances. He struggled early with 40 pitches in the first frame. He settled in afterwards
Dunedin scored their second most runs of the season on the way to their third straight victory on Tuesday night.
Yaifer Perdomo made his Low-A debut after totalling 22 strikeouts across his final two FCL appearances. He struggled early with 40 pitches in the first frame. He settled in afterwards finishing three frames with five strikeouts. The offense picked him after his exit.
In the third inning, Leo Jimenez hit his first career home run to the left-center field gap to open the scoring for Dunedin. Zach Britton doubled in the next at-bat. It was one of two doubles of the day. PK Morris then drove Britton home with a single. Addison Barger hit his first of three doubles on the day to cap of the four-run inning. Barger ended the night with six RBI on three hits and six total bases.
Dunedin would tie the game in the 4th inning after Riley Tirotta and Zach Britton drew bases loaded walks. Jefferson Herrera earned his second win of the season steading the pitching staff with two innings of work with one run allowed and three strikeouts. Jimmy Burnette was dominant in his outing with no hits allowed in 2.0 innings.
Garrett Spain gave the Blue Jays the lead with a sacrifice fly in the 5th, his third RBI of the season. The scoring kept up in the 6th as Addison Barger drove in his second pair of runs in the contest.
The offense put the game away in the 8th inning putting up a seven spot of runs. J.J. D'Orazio, Garret Spain, and Addison Barger each drove in runs in the inning. Matt Svanson picked up the rare 2.0 inning save with a 10-run lead as he came in the 8th with the team up just 9-6.