Dunedin Surges to Their Season High Fifth Straight Win
Eight-run 2nd inning separates Blue Jays from Fire Frogs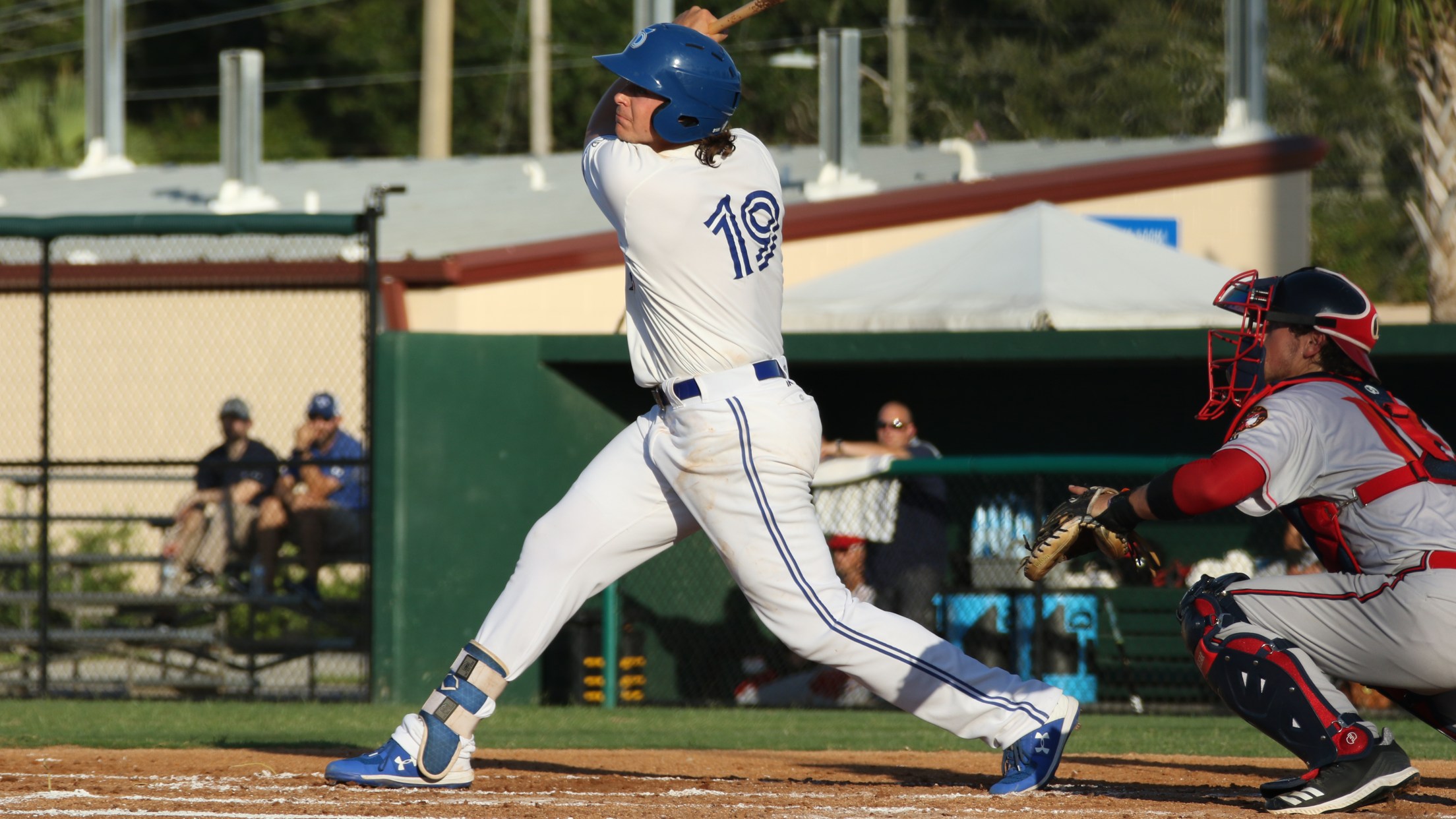 Clearwater, FL.--- For the second time in three nights the Blue Jays score 11 runs in a win. Dunedin now has 10 games with 10 or more runs scored. It was a quick opening to the game with an Ender Inciarte single being the only hit of the 1st inning
Clearwater, FL.--- For the second time in three nights the Blue Jays score 11 runs in a win. Dunedin now has 10 games with 10 or more runs scored.
It was a quick opening to the game with an Ender Inciarte single being the only hit of the 1st inning for the Fire Frogs, and in the bottom of the inning Cal Stevenson extended his hitting streak to 16 games. Both instances did not lead to any runs, but the deadlock would be broken quickly in the 2nd. A Chavez Young double followed by a Ryan Noda double opened the scoring for Dunedin. It would be a long half inning as the Blue Jays would send 12 total batters to the plate for the eight run frame. Nick Podkul drove in Ryan Noda with a single up the middle, and a fielding error on Drew Lugbauer brought home Samad Taylor. The line kept on moving, this time thanks to a fielder's choice from the Fire Frogs that missed the close play at the plate to score Nick Podkul. Norberto Obeso added a run driving in Cullen Large, and Ryan Noda came back in the same inning to clear the bases with a triple down the left field line that sent the left fielder well into foul territory. In total, there were six hits with just one runner left on base.
Graham Spraker faced the minimum through the first three frames but ran into a little trouble come the 4th inning. The Fire Frogs managed four hits with three runs scored off the bat of Drew Lugbauer, Riley Delgado, and Logan Brown. Spraker was able to get out of the inning from a great outfield assist to Cullen Large by Chavez Young.
Dunedin went quiet for the next three innings, but the lead was still comfortable at 8-3 with three innings to play. The Blue Jays did not rest on their lead adding a couple more runs this time by a triple from Chavez Young and a single by Samad Taylor. It was not over yet for Dunedin as they kept their foot on the gas. Cal Stevenson reached on a walk and got to third on a Demi Orimoloye fly out. Norberto Obeso then drove in Stevenson with a double to the right field line.
The Blue Jays made it five wins in a row to make it the longest win streak of the year. Dunedin will look to go for six in a row, and they are also back in first of the North Division overtaking Clearwater.