Offense Sputters in Series Opener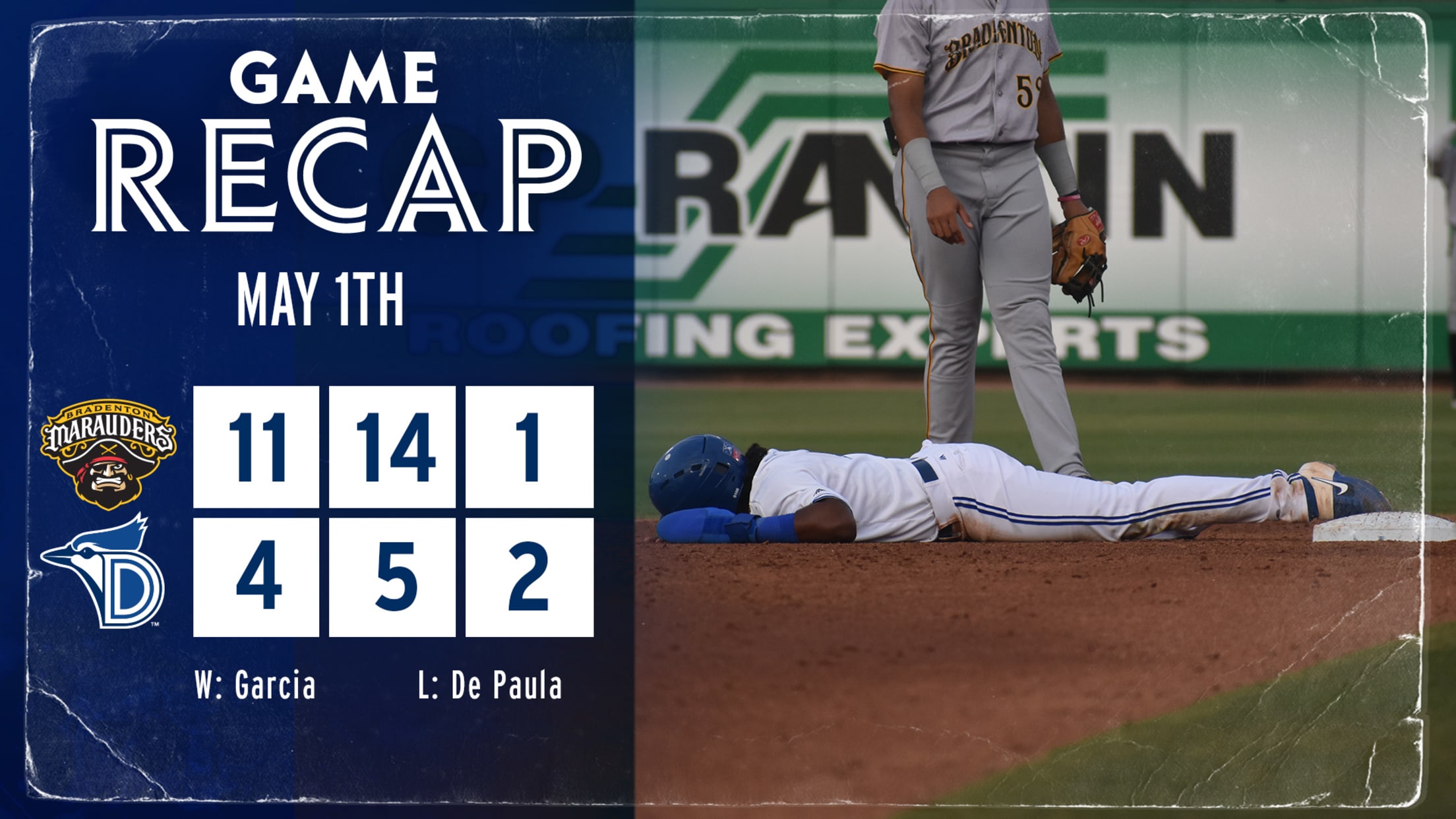 Dunedin dropped their second series opener of the year, and the first "home" game of the season at BayCare Ballpark in Clearwater. It was the second time in as many season Dunedin started their home games in Clearwater. In 2019, the games were played there due to renovations at TD
Dunedin dropped their second series opener of the year, and the first "home" game of the season at BayCare Ballpark in Clearwater. It was the second time in as many season Dunedin started their home games in Clearwater. In 2019, the games were played there due to renovations at TD Ballpark, and this week games are being played in the stadium due to Toronto Blue Jays home games occurring at TD Ballpark until May 24th.
Bradenton jumped out to a lead in the second inning by way of a solo home run from Dariel Lopez. Outside of this earned run, Rafael Monsion gave a strong start with four innings, three hits, three strikeouts, and one walk. Monsion lowered his ERA to 2.70 after coming into the game with a 3.38 ERA to start the year. He threw 46 pitches and 30 went for strikes. The offense scratched a run back in the bottom of the third thanks to Leonardo Jimenez's first hit of the season after being activated from the IL earlier in the day. Eric Rivera scored to tie the game.
The offense went silent after three hits in the first three innings. They would go on to record just two hits the rest of the way, and the fourth through seven frames saw just two baserunners in total.
The Marauders pulled away in the sixth with a three-run home run from Endy Rodriguez, and they added some insurance runs in the eight and ninth to end the game 11-4. Eric Rivera extended his hitting streak to a now team-high three games with seven hits during the streak, including a 4-for-4 game on May 7th. Julian Valdez performed well in his first appearance for the Blue Jays coming over from extended Spring Training. He went two innings with no earned runs allowed, one walks, and striking out one. Dunedin returns to Clearwater to take on the Marauders with Naswell Paulino on the mound.