Logan Warmoth Shines in Sweep of Tarpons
All nine starters record a hit for 16 total hits in the game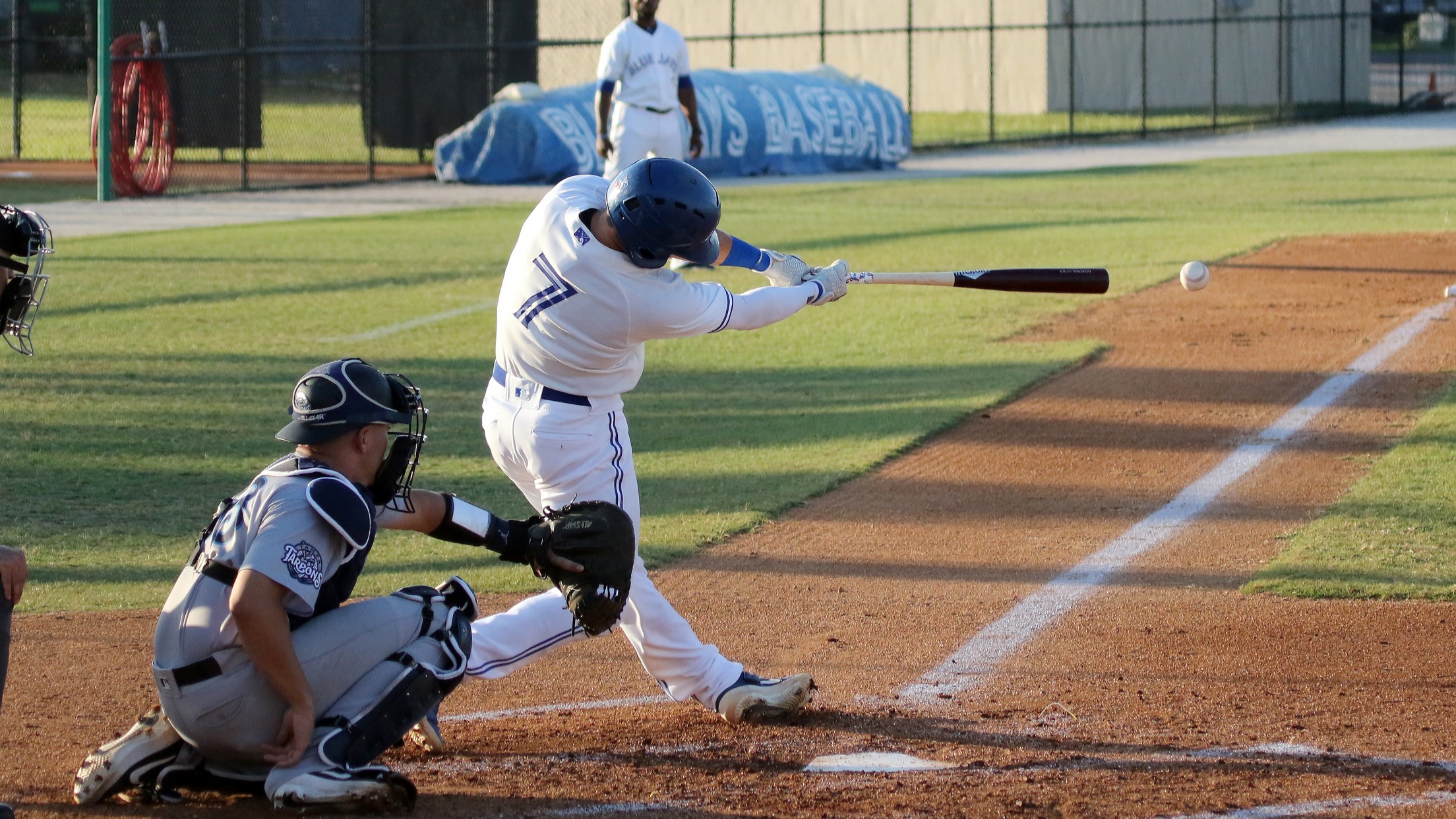 The Blue Jays got on the board early to start their sweep bid with a Logan Warmoth home run in the first inning. It was his first home run on the year, as it found its home over the left field fence. Justin Dillon was looking to build on his
The Blue Jays got on the board early to start their sweep bid with a Logan Warmoth home run in the first inning. It was his first home run on the year, as it found its home over the left field fence. Justin Dillon was looking to build on his last start on the mound with another solid outing against the Tarpons.
Dillon found himself with runners on in each of the first three innings of work, but the California native stayed composed on the mound for Dunedin. He was able to force Tampa into a double play in the first three innings to get himself out of trouble. He followed that up with his final two innings of work being scoreless as well with two strikeouts. When his day was finished, Dillon had gone 5.0 innings, combined with his last outing that now makes 12.0 innings with no runs allowed and just eight hits.
The pitching staff got plenty of run support today thanks to the hot bats for the Blue Jays. A Demi Orimoloye sacrifice fly in the 2nd added a run, and a wild pitch from Janson Junk scored Norberto Obeso. The following inning Christopher Bec brought in a run with a hard hit single up the middle. In total, seven different Blue Jays recorded an RBI, and three had multiple RBI in the contest.
It was the 4th inning where the Blue Jays put the game out of reach with eight batters coming to the plate and three runs scoring. With two outs in the inning the Blue Jays got four straight extra-base hits from the 1-4 batters. Logan Warmoth's triple in the frame brought him a single shy of the cycle with just four innings played. Chavez Young double would end the day for Janson Junk leaving with Dunedin up 7-0. In the very next inning, Warmoth would have a chance to finish the cycle, but he struck out looking to end the inning. The night for Warmoth ended 3 for 5 with two RBI.
As Dunedin has done so many times before this season, they sent eight batters to the plate in the 6th and drove in four runs this time for a 12-0 lead. RBI from Norberto Obeso, Demi Orimoloye, Cal Stevenson highlighted a fantastic outing for the whole starting lineup. The final two innings saw the Blue Jays go quietly, and the bullpen managed to work through some tough frames to complete the series sweep.
The Blue Jays begin a three-game series with the Clearwater Threshers starting at 6:30 PM. Dunedin will be looking to avenge the sweep they received at the hands of the Threshers back in early May.