Mueller Blast Powers Comeback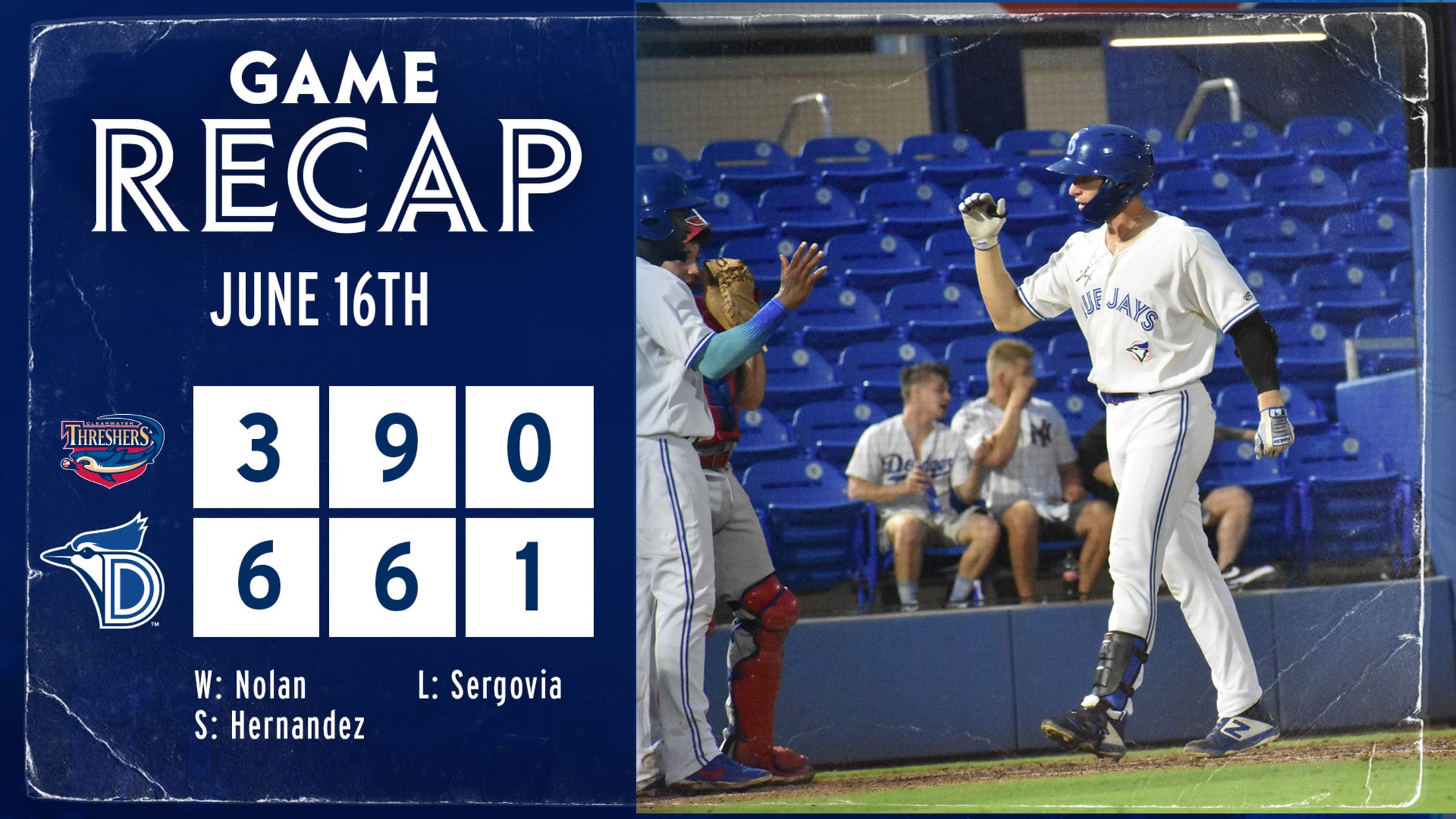 Dunedin ended a three-game losing streak against the Threshers with a 6-3 victory on Wednesday at TD Ballpark. It was the seventh win in the month of June after having eight wins in all of May. The Blue Jays fell behind early with two runs allowed by Nathanael Perez in
Dunedin ended a three-game losing streak against the Threshers with a 6-3 victory on Wednesday at TD Ballpark. It was the seventh win in the month of June after having eight wins in all of May.
The Blue Jays fell behind early with two runs allowed by Nathanael Perez in the top of the 1st inning. Perez was only able to go two innings, but Alex Nolan carried the bullpen with five relief innings. Nolan gave up just one run in his outing with three strikeouts. He would also go on to earn his second win of the season. The Dunedin offense got off to a very hot start as Zac Cook blasted his second leadoff home run of the season to make the deficit 2-1 after the first. The offense had chances throughout the game, but they could not push anything else across until the 7th frame.
In the 7th, the offense came alive. Miguel Hiraldo and Orelvis Martinez walked to start the inning. PK Morris followed with a single to load the bases with no one out. A groundout fielder's choice by Harry Ray scored the second run of the game and put runners at the corners. Mack Mueller stepped up to the plate with a chance to take the lead. Mueller drove a line drive over the left field wall to give a huge jolt in the game, and a lead for the first time. The three-run home run made things 5-3 with a wild pitch later in the inning making things 6-3.
Eli Caballero would come in for the 8th inning to continue the shutdown from the pen that Nolan had started. He struck out three in his inning of work. Roither shut the game down in the 9th with his second save of the season. The Blue Jays moved to 15-22 with a 7-3 record in their last 10, which is tied for the best record over that span.