Baz, Bulls Keep Tides At Bay With 6-1 Win
Shane Baz ties career-high with 10 Ks, Durham's magic number for division title now at 3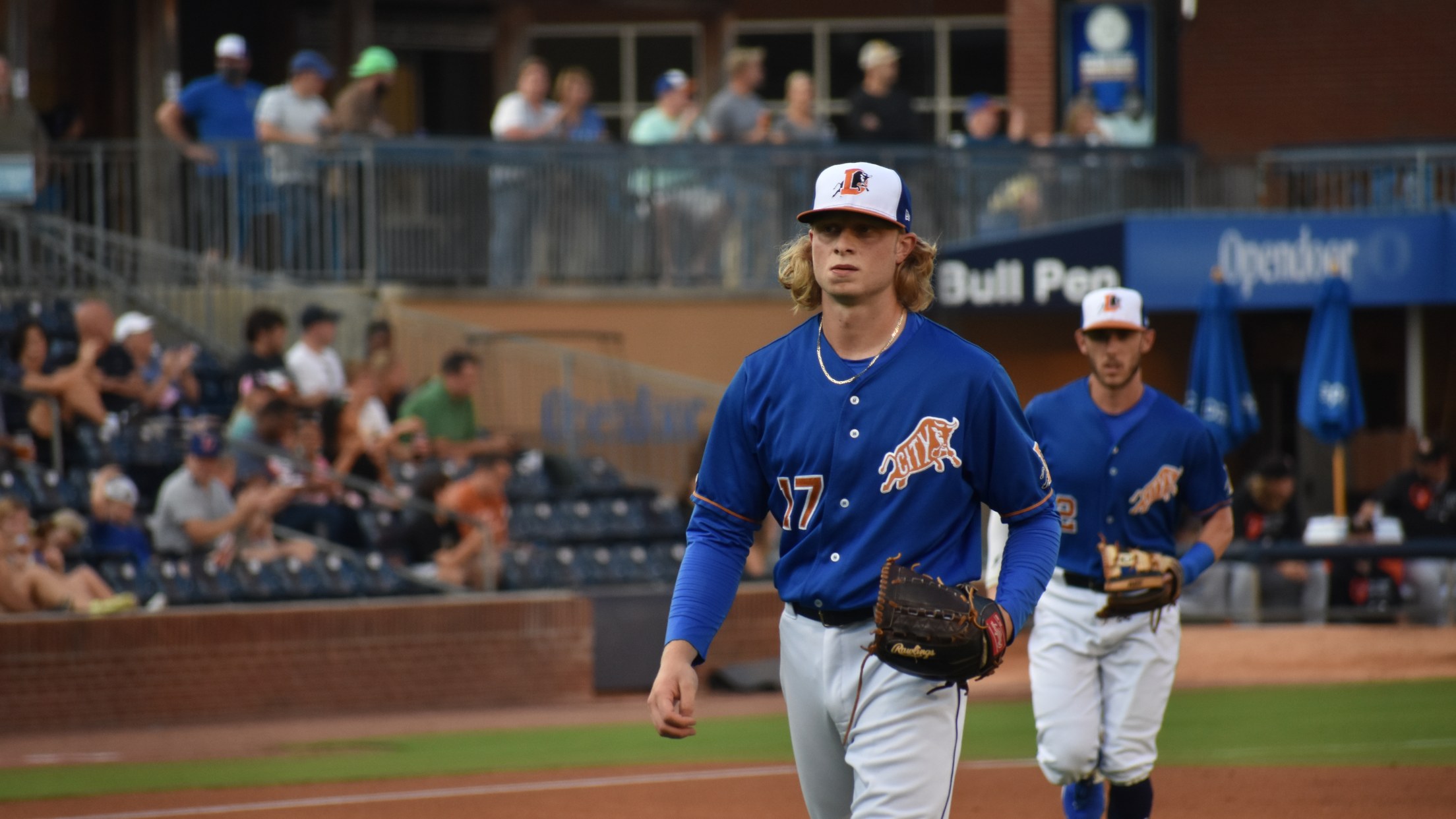 (Paxton Rembis / Durham Bulls)
Bulls starting pitcher Shane Baz matched a career-high with ten strikeouts in six excellent innings, while center fielder Vidal Brujan bashed a home run and drove in two runs in Durham's 6-1 victory over the Norfolk Tides to split their doubleheader on Saturday evening at Durham Bulls Athletic Park. Baz
Bulls starting pitcher Shane Baz matched a career-high with ten strikeouts in six excellent innings, while center fielder Vidal Brujan bashed a home run and drove in two runs in Durham's 6-1 victory over the Norfolk Tides to split their doubleheader on Saturday evening at Durham Bulls Athletic Park.
Baz (6.0 IP, 3 H, 1 R, 1 ER, 1 BB, 10 K) matched career-highs in strikeouts and innings pitched to earn his third victory while lowering his earned-run average with the Bulls to 1.76. The right-hander had previously fanned ten batters in two other contests, most recently with Durham earlier this season on June 27. Bulls reliever Phoenix Sanders (1.0 IP, 1 H, 2 K) struck out two in a scoreless final frame, while Tides starter Blaine Knight (2.1 IP, 5 H, 4 R, 4 ER, 3 BB, K) suffered the defeat.
Durham grabbed an early lead in the second courtesy of RF Garrett Whitley's two-run double to center. LF Ryan Boldt's RBI double would highlight a two-run third frame that made it 4-0, though Norfolk would end the Bulls' shutout hopes in the fourth. Brujan, however, would put an exclamation mark on the victory with his two-run blast to right in the sixth to increase the margin to 6-1.
Brujan (2-4, R, HR, 2 RBI) and Boldt (2-3, R, 2 2B, RBI) were the lone Bulls batters to record a multi-hit effort. The victory, along with losses from both the Gwinnett Stripers and Buffalo Bisons, lowers the Bulls' magic number to three to clinch the Southeast Division race, while also narrowing the magic number for best record in Triple-A to seven.
Norfolk and Durham are set to complete their seven-game series on Sunday evening, with first pitch scheduled for 5:05pm. RHP Tobias Myers is anticipated to start for the Bulls, with LHP Ryan Hartman expected to toe the rubber for the Tides. Tickets for that game, as well as all remaining Bulls home games are available and can be purchased at DurhamBulls.com.