Buffalo Downs Durham, 7-3
4-Run 6th Keys Bisons Rally; Bulls Remain 1/2 Up For Wild Card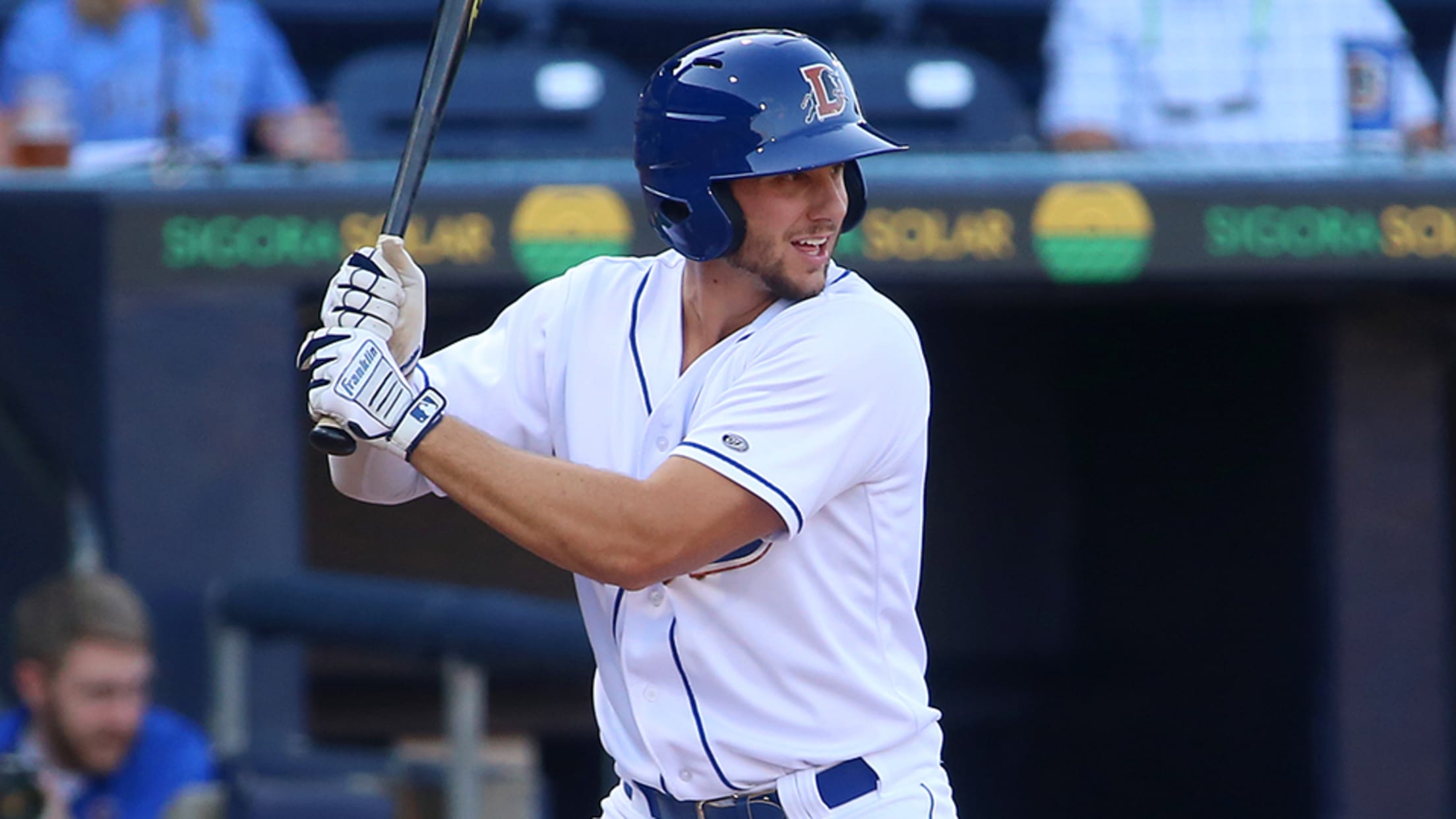 Buffalo, NY --- Sócrates Brito tripled in two runs as part of a four-run sixth inning to key the Buffalo Bisons past the Durham Bulls 7-3 on Friday night at Sahlen Field.After the Bulls (68-55) tied the game for the third time, Buffalo (63-60) capitalized on a fielding error by
Buffalo, NY --- Sócrates Brito tripled in two runs as part of a four-run sixth inning to key the Buffalo Bisons past the Durham Bulls 7-3 on Friday night at Sahlen Field.
After the Bulls (68-55) tied the game for the third time, Buffalo (63-60) capitalized on a fielding error by third baseman Kevin Padlo to start the inning, turning that into a four run rally for a 7-3 lead. Padlo mishandled a dipping first hop on a grounder by Andy Burns, and one out later Michael De La Cruz bounced a single by the backhand of Nate Lowe at first base to put runners at the corners. Roemon Fields then dragged a bunt beneath the glove of Bulls reliver Aaron Slegers (L, 4-7) to score Burns for a 4-3 lead. One out later, Brito drilled a two-run triple over the head of centerfielder Emilio Bonifácio for a 6-3 lead, then came home on a next-pitch single by Richard Ureña.
All four Buffalo runs in the sixth were unearned.
Three Buffalo relievers combined to shutout the Bulls over the final three innings.
With the defeat, second place Durham fell 3 1/2 behind Gwinnett, which beat Scranton Friday night. The Bulls remained 1/2 game up on Charlotte for the wild card after the Knights lost to Columbus Friday afternoon.
Buffalo took a 1-0 lead in the second against starter Arturo Reyes, but the Bulls tied the game in the third on a single to right by Nate Lowe to score Bonifacio. After Buffalo went ahead 2-1 in the fifth, Daniel Robertson singled home Bonifacio to make it 2-2.
The Bisons took a 3-2 lead in the fifth, but the Bulls again rallied to tie, this time on Kevin Padlo's blast over the left field wall, his eighth with Durham.
Reyes worked 3 1/3 innings, permitting five hits and four walks before giving way to Slegers, who assisted Reyes through the fourth by inducing a double play ball when he inherited the bases loaded and one out.
Rocky Gale and Robertson each had two of Durham's seven hits in the defeat.
The series continues Saturday at 6:05 PM ET with Anthony Banda scheduled to oppose Brock Stewart.