Sulser, Lowe Lead Bulls Over Buffalo, 10-7
Lowe Homers, Collects 4 Hits; Sulser Excels In Saving Finale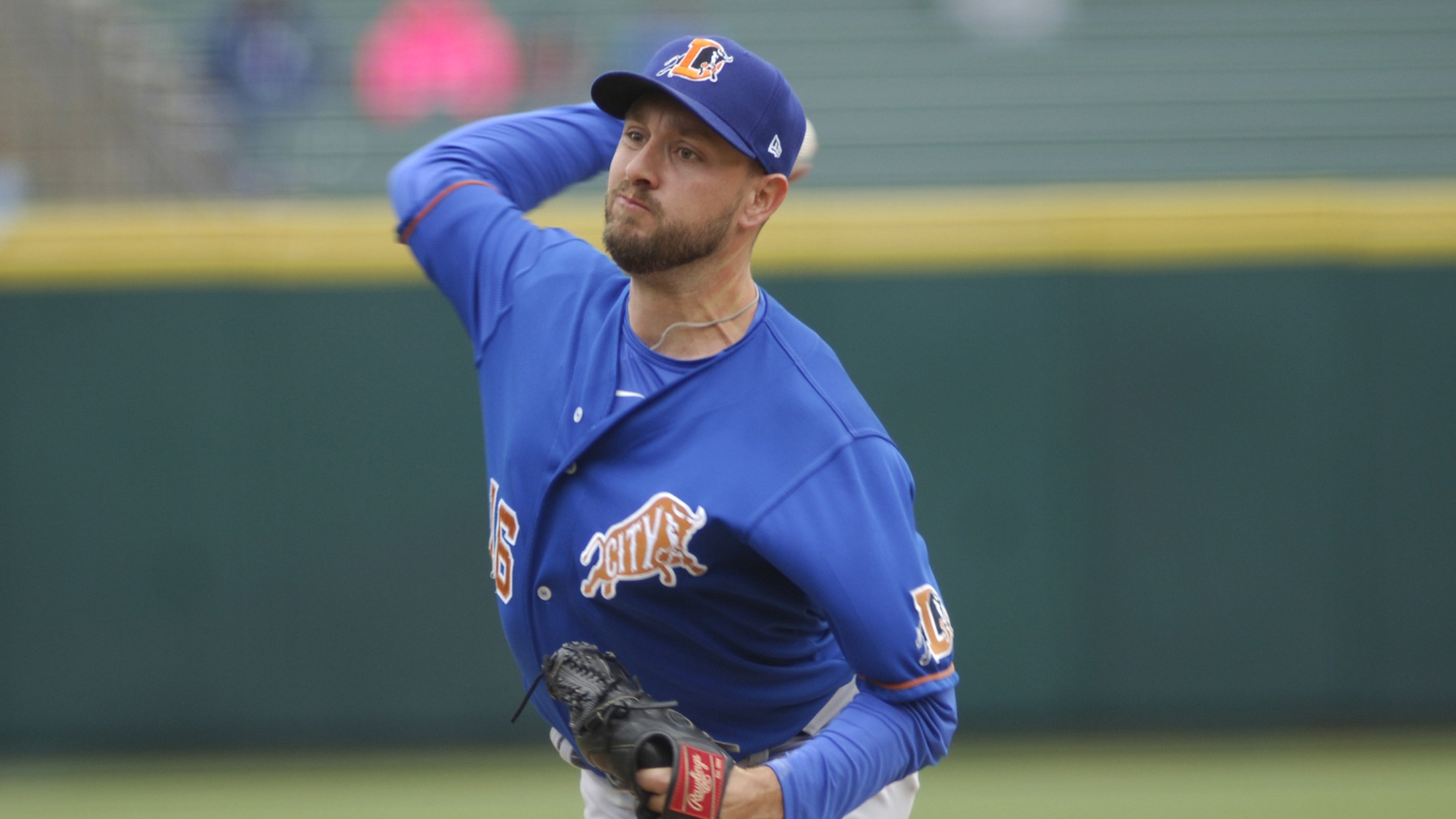 Buffalo, NY --- Nate Lowe collected four hits, including a two-run homer, while Cole Sulser shut down the pesky Buffalo Bisons over the last two innings as Durham claimed the series finale at Sahlen Field on Sunday afternoon 10-7.After watching the Bisons (64-61) rally to tie the Bulls (69-56) three
Buffalo, NY --- Nate Lowe collected four hits, including a two-run homer, while Cole Sulser shut down the pesky Buffalo Bisons over the last two innings as Durham claimed the series finale at Sahlen Field on Sunday afternoon 10-7.
After watching the Bisons (64-61) rally to tie the Bulls (69-56) three separate times, Lowe singled home the go-ahead run in the eighth inning, with Michael Perez following with a two-run homer to cap a three-run frame.
Cole Sulser (S, 2), who worked one inning on 28 pitches Saturday night, was called upon in the last of the eighth to close out Durham's sole win of the series. Sulser retired all six batters on 28 additional pitches, 23 of which were strikes, to end Durham's four-game losing streak.
The Bulls, who entered the day tied for the International League wild-card lead, moved 1/2 game ahead of the Charlotte Knights, pending the outcome of their game on Sunday night.
Austin Pruitt worked the first four innings for the Bulls, allowing three runs, including two homers. Phoenix Sanders (W, 1-0) notched his first Triple-A win, permitting two runs over his two innings.
Durham took a 2-0 lead in the first on an opposite-field, two-run homer by Lowe, but Buffalo quickly countered against Pruitt on a two-run shot in the first by Sócrates Brito.
The Bulls quickly recaptured the lead with four in the second inning, only to see Buffalo rally to tie against Pruitt and José De León by the end of the sixth.
After the Bulls pushed ahead 7-6 in the top of the seventh, Buffalo responded again on a game-tying home run by Patrick Kivlehan.
Lowe finished the game 4-5 with four RBI, while Dalton Kelly was 3-4.
The Bulls return home on Monday night against the Charlotte Knights with Ricardo Pinto starting the opener of a critical four-game series at 7:05 PM ET.