Tides Top Bulls 8-2 In Rain-Shortened Contest
Boldt & Kelly drive in runs, game called in fifth due to rain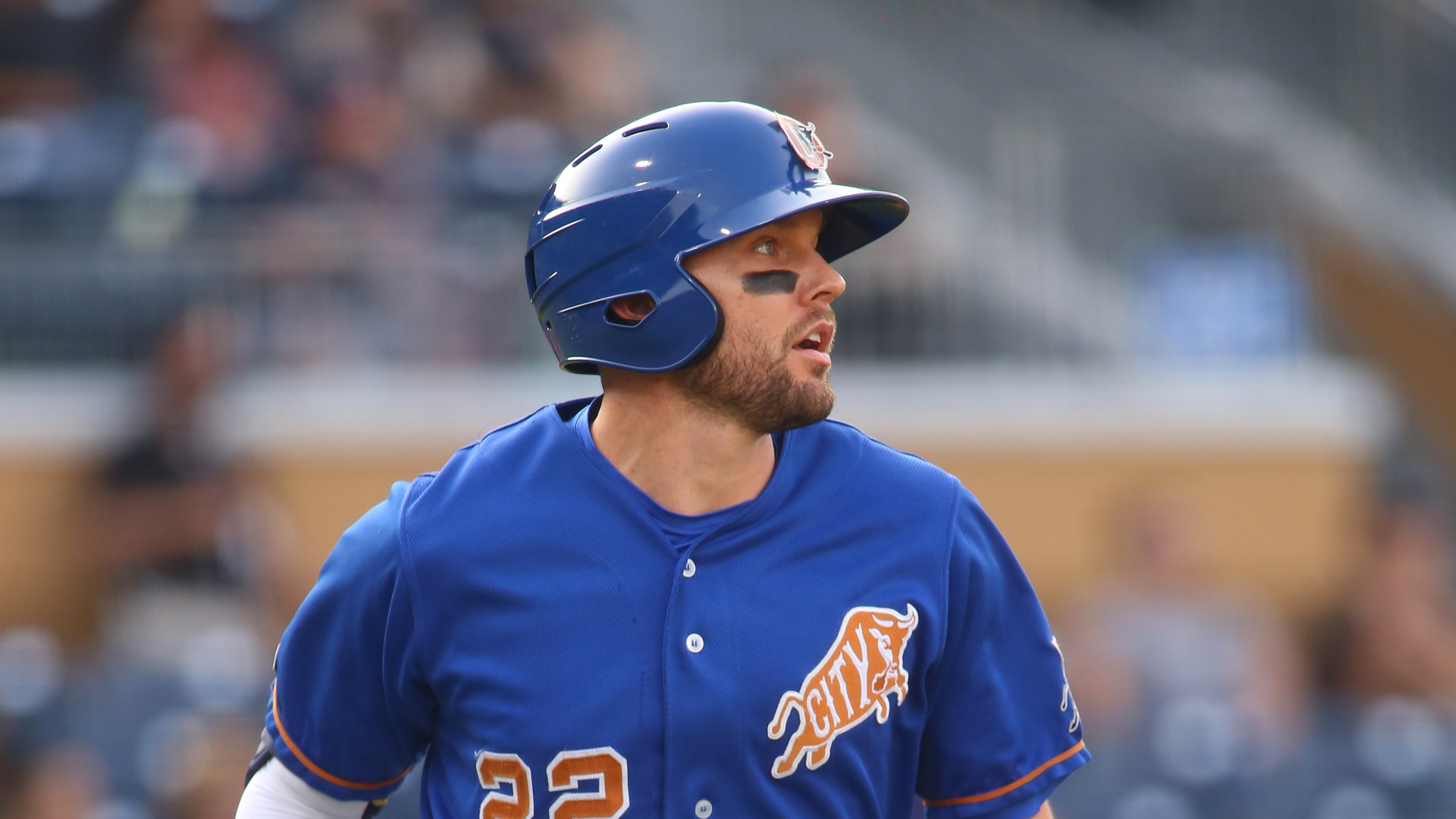 (Brian Fleming)
Bulls right fielder Ryan Boldt and first baseman Dalton Kelly each drove in a run as part of a two-run first, however the Tides answered with a six-run opening frame to defeat Durham 8-2 in a five-inning rain-shortened victory on Friday evening at Harbor Park. Following a one hour and
Bulls right fielder Ryan Boldt and first baseman Dalton Kelly each drove in a run as part of a two-run first, however the Tides answered with a six-run opening frame to defeat Durham 8-2 in a five-inning rain-shortened victory on Friday evening at Harbor Park.
Following a one hour and eleven minute rain delay, Bulls shortstop Taylor Walls smacked a double to left and then came across on Boldt's RBI two-bagger to make it 1-0. One pitch later, Kelly's run-scoring single brought Boldt across to double the advantage. The Tides, however, would counter with their six-run surge in the last of the first before adding a pair of tallies in the fourth. Rain would force the game to be halted after completing the top of the fifth inning before the game would be officially called.
Norfolk starter Mike Baumann (5.0 IP, 4 H, 2 R, 2 ER, 0 BB, 4 K) earned the victory with a five-inning complete game in his Triple-A debut. Durham starter Tommy Romero (0.1 IP, H, 6 R, 6 ER, 4 BB, K) suffered the defeat while southpaw Kenny Rosenberg (3.2 IP, 4 H, 2 R, 2 ER, 2 BB, 6 K) fanned six over 3.2 frames of relief.
The two sides are scheduled to face off on Saturday evening, with first pitch scheduled for 7:05pm. RHP Tobias Myers (0-0, 15.00) is anticipated to get the nod for the Bulls, with RHP Olfelky Peralta (NR) expected to make his Triple-A debut for the Tides.
The Bulls are scheduled to return to Durham Bulls Athletic Park starting Tuesday, August 3 to begin a six-game series versus the Memphis Redbirds. First pitch of the series opener that evening is scheduled for 6:35pm. Tickets for that game, as well as all remaining Bulls home games are available and can be purchased at DurhamBulls.com.