Alvarez homers twice for Thunder
Yankees infield prospect notches career high with six RBIs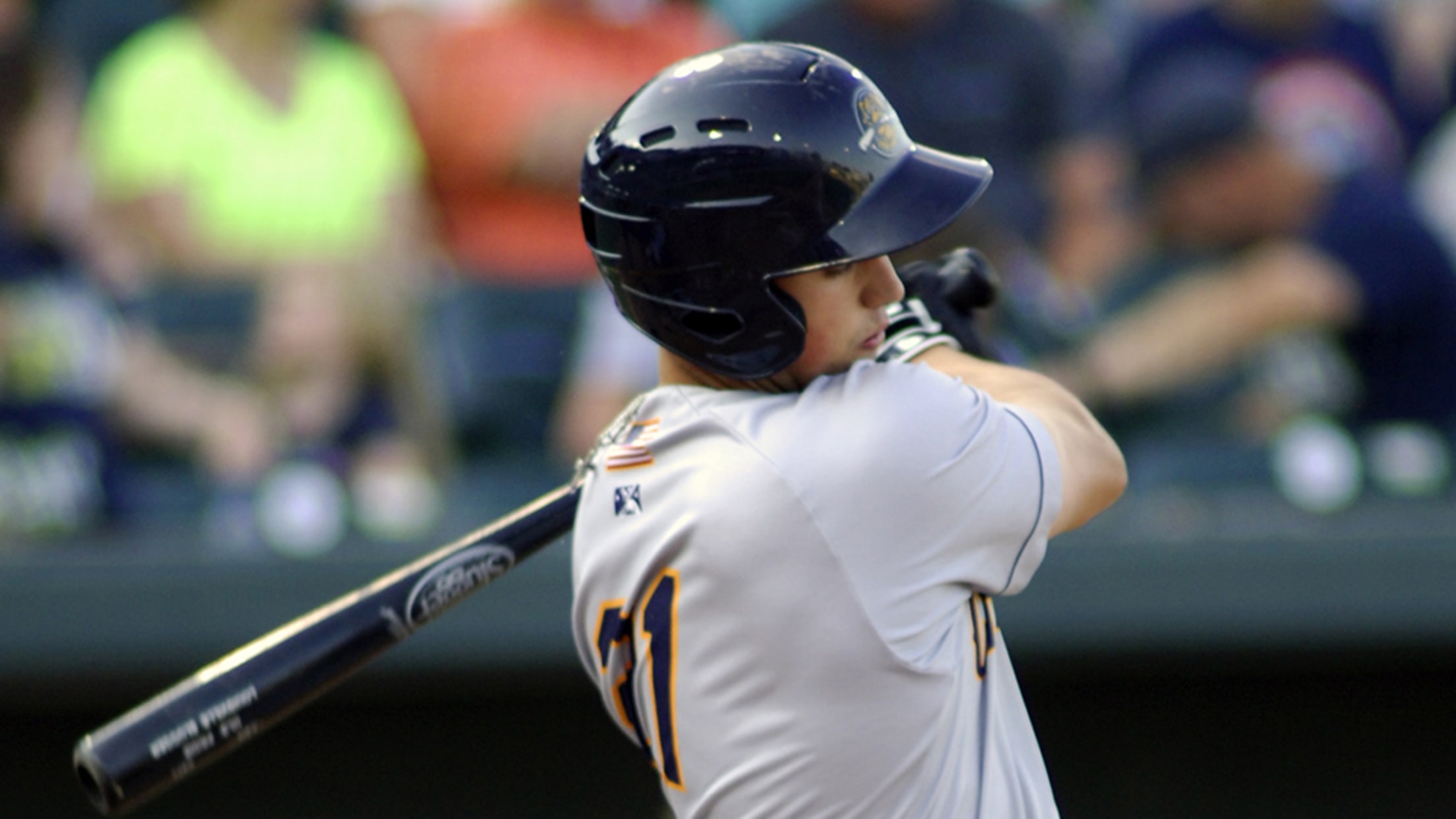 Mandy Alvarez batted .288/.337/.388 in June with four homers and 16 RBIs. (Lianna Holub)
Mandy Alvarez has added a power dynamic to his game for the 2018 campaign. After not going yard last year, the Yankees infield prospect has amassed nine homers this season between two levels. On Monday, he recorded the first multi-homer game of his career and finished with a professional-best six RBIs
Mandy Alvarez has added a power dynamic to his game for the 2018 campaign.
After not going yard last year, the Yankees infield prospect has amassed nine homers this season between two levels. On Monday, he recorded the first multi-homer game of his career and finished with a professional-best six RBIs in Double-A Trenton's 8-4 victory over New Hampshire at Arm & Hammer Park.
Alvarez started making noise late in the game. He struck out looking during his first at-bat in the second, and two innings later, the 23-year-old flew out to right field.
But with nobody out in the sixth and Jeff Hendrix on first base, Alvarez lifted right-hander Dusty Isaacs' pitch to the gap in left-center field. Center fielder Jonathan Davis and left fielder Eduard Pinto lunged for the ball and collided. Neither made the catch, allowing the Miami, Florida native to circle the bases for an inside-the-park homer.
Gameday box score
Davis, the Blue Jays' No. 28 prospect, left the game after the play.
In the seventh, Alvarez crushed his second homer of the game the old-fashioned way. Facing left-hander Danny Young with the bases loaded, the 2016 17th-round Draft pick worked a full count and fouled off two more pitches. On Young's eighth offering, Alvarez deposited the ball over the wall in left-center.
The Eastern Kentucky product sports a six-game hitting streak, with four long balls in that span. Alvarez has amassed a .256/.305/.441 slash line this year. He hit .185 with two dingers for Class A Advanced Tampa in nine games with the club, but has spent the majority of the season in the Eastern League.
Abiatal Avelino hit a two-run homer for Trenton.
New Hampshire's Juan Kelly crushed a three-run dinger.
Chris Bumbaca is a contributor for MiLB.com based in New York. Follow him on Twitter @BOOMbaca.