Collier, Rodriguez suspended for drug violations
Tigers righty gets 100-game ban; Nationals righty out for 50 games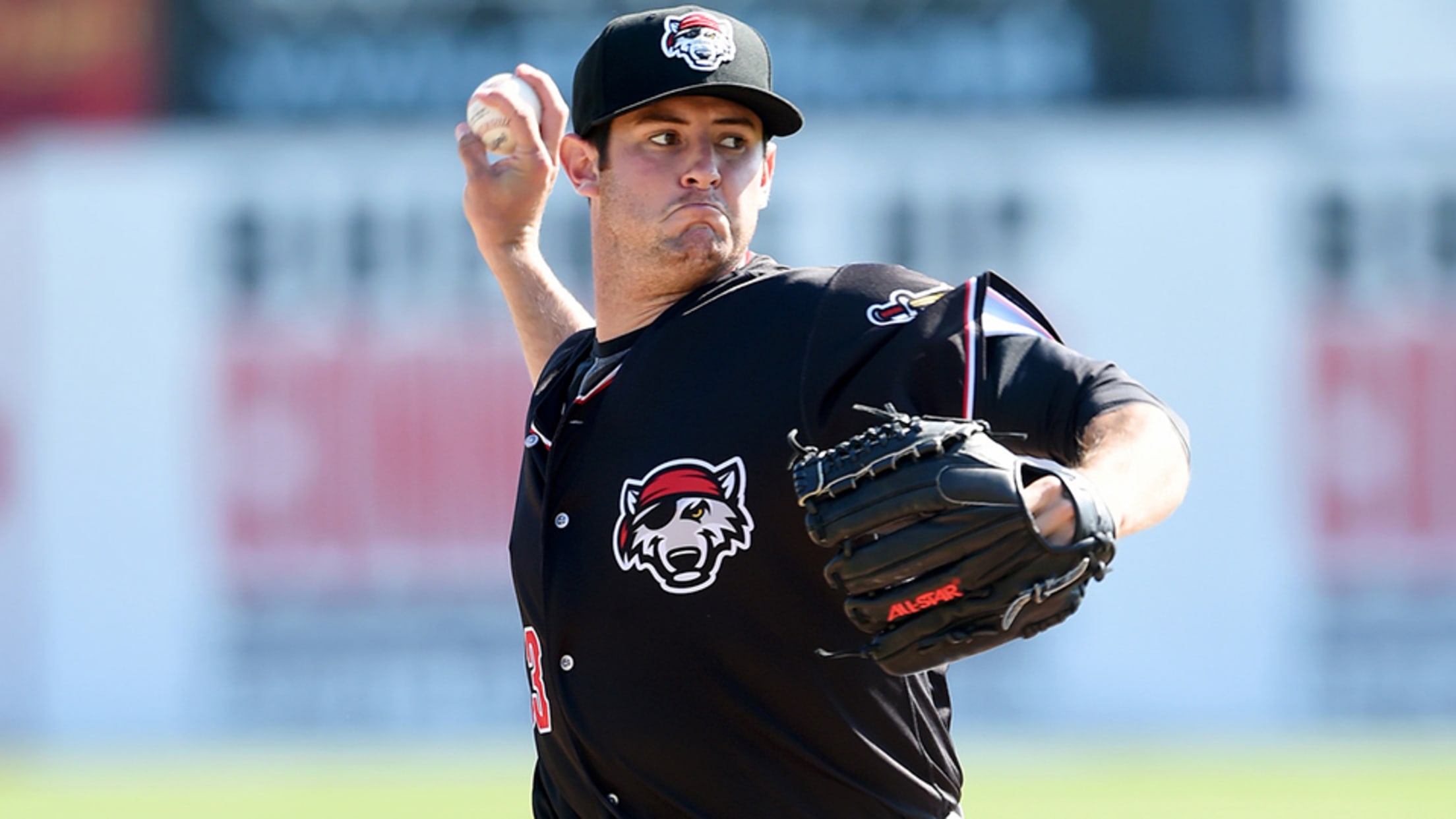 Tommy Collier won't pitch in the Minors until 2018 at the earliest following his latest suspension. (Kevin Pataky/MiLB.com)
Three Minor League pitchers received suspensions of varying lengths Tuesday for violations of the Minor League Drug Prevention and Treatment Program.Tigers right-hander Tommy Collier was suspended for 100 games for his third positive test of a drug of abuse while free-agent hurler Montreal Robertson will sit for 50 games for
Three Minor League pitchers received suspensions of varying lengths Tuesday for violations of the Minor League Drug Prevention and Treatment Program.
Tigers right-hander Tommy Collier was suspended for 100 games for his third positive test of a drug of abuse while free-agent hurler Montreal Robertson will sit for 50 games for his second positive test in the same category. Nationals right-hander Jefry Rodriguez was banned for 80 games after testing positive for a metabolite of Clomiphene, which is considered a performance-enhancing substance by the Minor League program.
The Minor League Drug Prevention and Treatment Program defines the following as drugs of abuse -- marijuana, hashish, THC, synthetic THC, cocaine, LSD, opiates (such as oxycodone and heroin), ecstasy, GHB and PCP. Clomiphene is an anti-estrogen drug typically used as a fertility aid that also has uses as an anabolic steroid.
Minor League drug suspensions in 2017
Rodriguez will begin his suspension immediately. Robertson's will begin after he signs with a club. Collier's is a little more complicated. The 27-year-old pitcher is already serving a 50-game suspension, announced back in January, for a second positive test of a drug of abuse. His 100-game ban won't begin until that original suspension is completed.
Collier pitched the entire 2016 season for Double-A Erie, going 9-7 with a 4.20 ERA and 87 strikeouts in 130 2/3 innings. It was his fourth season making an appearance in the Eastern League.
Rodriguez was in the midst of his best professional season for Class A Advanced Potomac when the suspension was announced. The 23-year-old right-hander was named the Carolina League Pitcher of the Year for May 1-7 after tossing eight one-hit innings at Down East on May 3. He put up a 3.21 ERA with 40 strikeouts in 41 innings before being moved to the restricted list.
Robertson has not pitched in the Minors since 2015. The 26-year-old right-hander missed the entire 2016 season due to a shoulder injury that occurred while weightlifting during Spring Training last year. He was outrighted off the Tigers' 40-man roster that March and was released by Detroit on April 20.
Thirty-five players have been suspended this season for violating the Minor League drug program.
Sam Dykstra is a reporter for MiLB.com. Follow and interact with him on Twitter, @SamDykstraMiLB.