Being an MLB Prospect During a Pandemic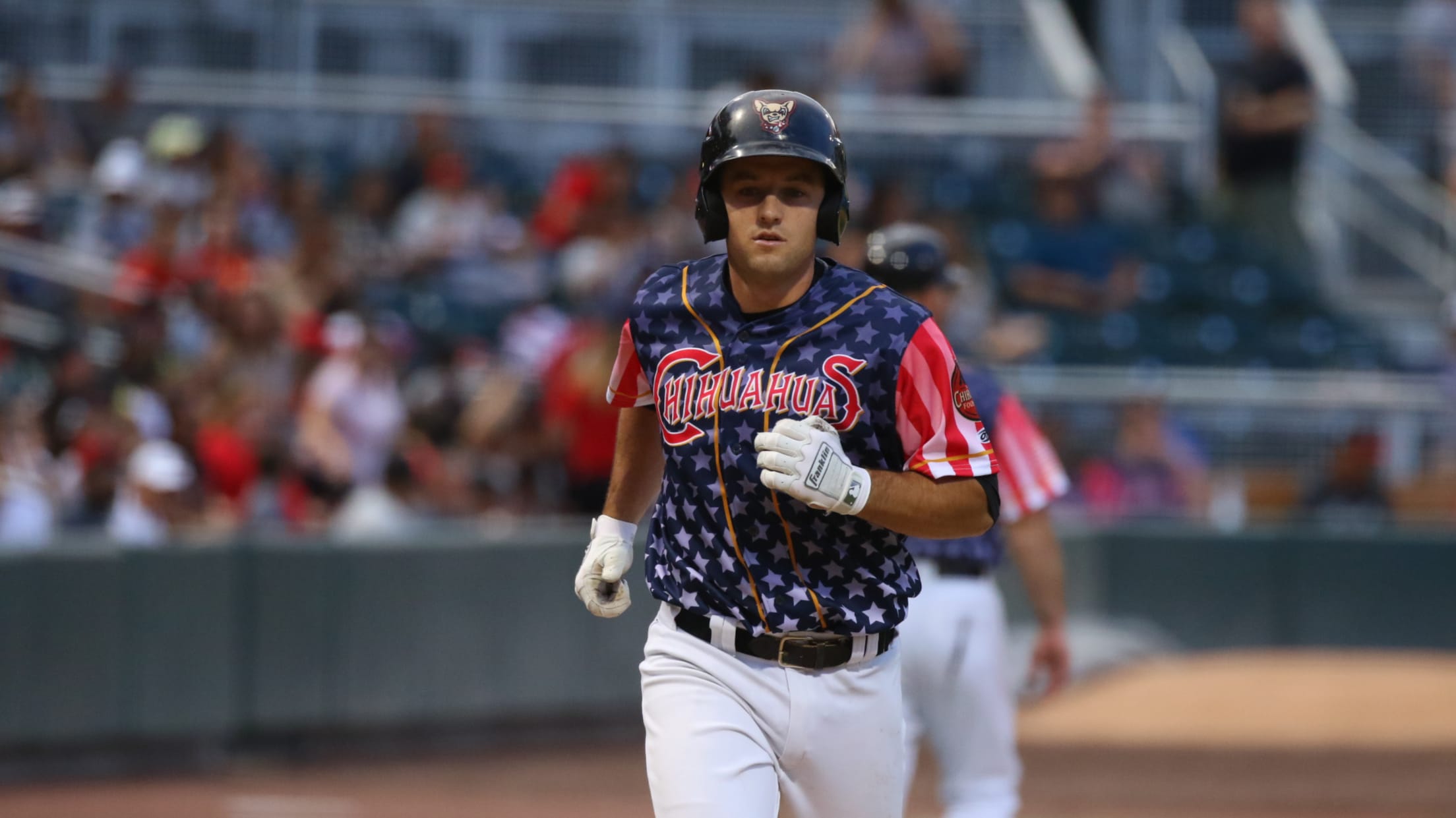 The first week of April normally has ballparks all across America packed to capacity in awe of the celebration of Opening Day. Parents see the joy in the eyes of their six-year-old who is enamored with excitement and joy for their first Opening Day. College students save up the money
The first week of April normally has ballparks all across America packed to capacity in awe of the celebration of Opening Day. Parents see the joy in the eyes of their six-year-old who is enamored with excitement and joy for their first Opening Day. College students save up the money for their favorite team's Opening Day tickets, putting off those papers and exams after spring break for an afternoon of baseball.
For baseball fans everywhere who sit all winter long in anticipation of that day - longing for those sunny weekends and work day's nights to be filled with the unique experiences of being at a baseball game - so to do those baseball players.
Jason Vosler is one of them. Vosler, an infielder who spent all of 2019 with the El Paso Chihuahuas, is from New York and resides just twenty minutes north of New York City. He tells the story about how he and his teammates at San Diego's big league camp found out spring training was coming to an end.
"We had a meeting one day and it was like a normal hitting meeting. At the end of it [General Manager] A.J. Preller stood up and said some people are starting to say that the season might be pushed back. Then maybe a couple hours after that he came in and told us that the start date was going to be mid-April, but for now everybody was going to hang out at the complex and keep training here. Then the next day, a similar thing happened, Preller addressed the team and he said we are going to send all of the minor leaguers home, if you guys want to go home you can go home or you could stay here. Then the next day it was kind of like it kept snowballing to the point where I got sent home and I think a lot of the big leaguers had the option of going to San Diego or having the option of staying. It was a slow process that just kept developing more and more every day."
Being home during the months of March and April is a first in a long time for Vosler and nearly all minor leaguers who'd normally be playing games instead. The time at home forces him to be creative with getting in his baseball activities and workouts to still prepare for the season. He has been able to use an old outdoor hitting cage that nobody uses anymore to still take swings and get work in, and just like old times, it's his dad helping him out.
"It's been cool; it is definitely nice to get some work in with my dad throwing batting practice, hitting me ground balls, stuff like that."
Thanks to today's modern technology, he is able to video those swings and communicate with Chihuahuas' hitting coach Morgan Burkhart about finding ways to continuously improve.
"That's part of spring training and the season that I love is that they're watching all my swings so it's great for me from a development standpoint so I am going to try and keep that going during this time period and stay on top of things and make sure my swing and my game is going in the right direction while I'm home."
More challenging is finding ways to work out from home.
"I'm trying to be creative with my workouts. I only really have a barbell, some weights and a couple bands so you've got to get creative, which is kind of fun in its own way, not just going to the gym doing the same thing over and over. But of course I would much rather be at spring training getting ready to go for the season."
An additional challenge facing both players and organizations across the country is not knowing yet when the season will begin. This is especially challenging for players, being are unable to plan and know how to treat this time period. Vosler explained his take, saying he essentially treats this extended period almost as an additional offseason.
"I think everyone kind of takes it a different way. I think some guys want to go home and rest a little bit, some guys want to continue with what they were doing at spring training, and other guys want to make it like another offseason almost. It's definitely a tough thing to figure out but I kind of treat it more so like an offseason just because we can't, with the social distancing, can't really be going outside and training with other people so it's definitely more of an offseason vibe.
And that's the tough part; we don't know how to cater our training to when the season is going to start because we don't have a date so you've just got to take it day by day right now. You know everybody is going through it together so nobody is at an advantage or disadvantage right now. We're all just trying to figure it out as we go."
Because the use of social distancing is a requirement in addition to baseball facilities being closed, it makes it that much tougher. Vosler trains with a group of four to five fellow players that throughout the normal offseason are together every day to work on their craft, motivate and bounce ideas off each other, something they can't do right now.
His craft of driving the ball with authority however, is something he can do, and has been doing each of the last few years.
He was acquired by San Diego in a trade with the Chicago Cubs in November of 2018. Since then he has been a rising star in the Padres farm system. He spent all of last season with the Chihuahuas, played in 116 games and slashed .291/.338/.428. He also hit 20 home runs and drove in 63 runs, making it the third consecutive season he has hit the 20 home run threshold.
That's why ending spring training early may have been a disappointment. He was invited to the Padres big league camp for the second straight season, and was off to a hot start in 2020. In 14 games his batting average was .450 (9-for-20) with three doubles, one home run and six driven in - all while recording just two strikeouts.
"You are always trying to put your best foot forward and show them what you can do, so it was great to go out and get a great start. That's kind of the frustrating part of this whole ordeal, is that I wanted to take that hot start into the season."
Chihuahuas Chatter: the El Paso Chihuahuas new TV show airs on the team Facebook and Twitter pages on Thursdays at 4:00 p.m.