Chihuahuas Unveil Copa Identity - El Paso Margaritas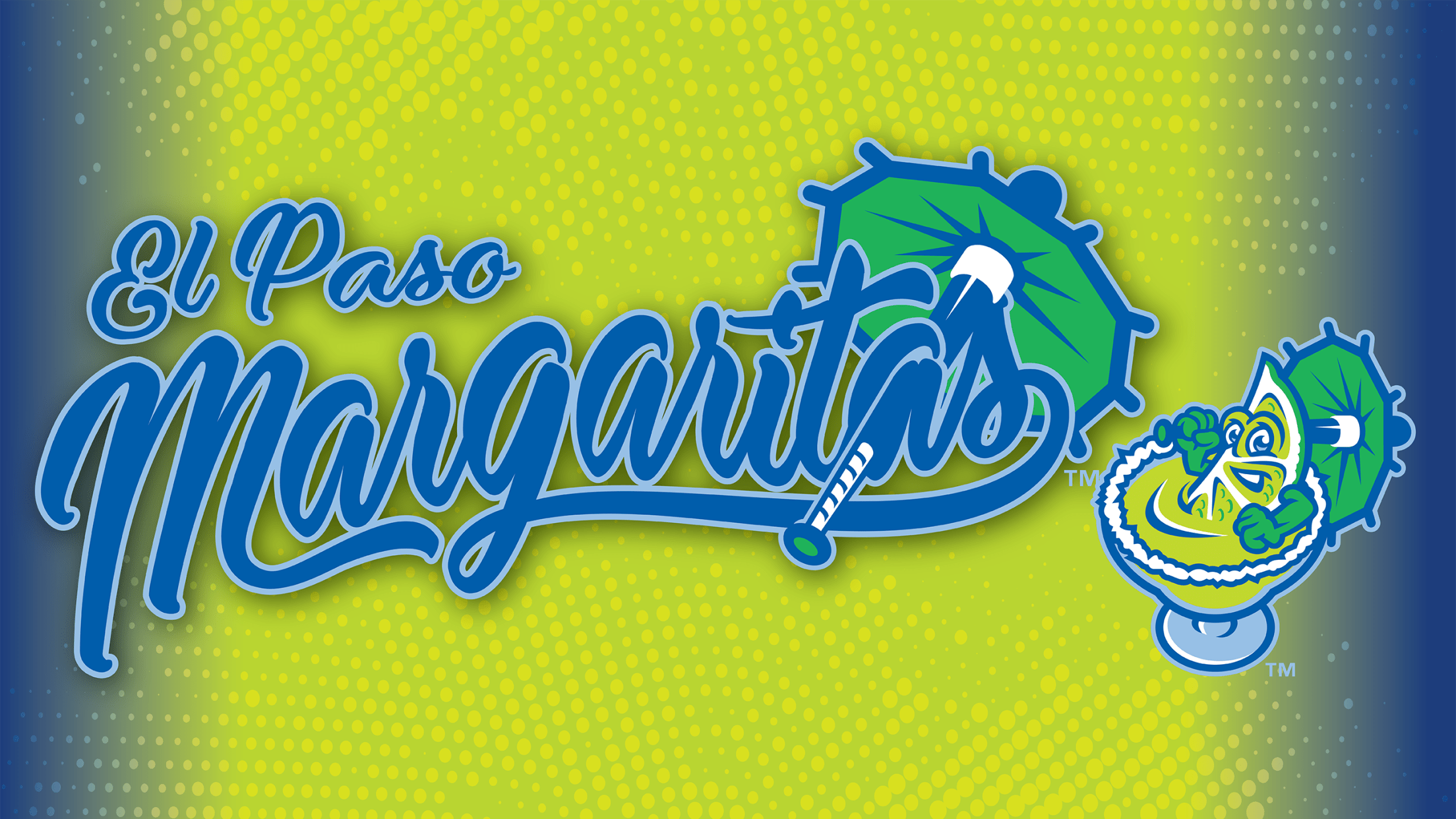 EL PASO - March 18, 2019 - The Margarita Lives! As part of Minor League Baseball's Copa De La Diversi ón campaign, the El Paso Chihuahuas are joining 71 other MiLB teams and will transform into the EL PASO MARGARITAS for five home games during the 2019 season. Margaritas hold
EL PASO - March 18, 2019 - The Margarita Lives! As part of Minor League Baseball's Copa De La Diversi ón campaign, the El Paso Chihuahuas are joining 71 other MiLB teams and will transform into the EL PASO MARGARITAS for five home games during the 2019 season.
Margaritas hold a significant place in the city's history, considering the beverage's origins trace back to 1942 in El Paso. The beverage represents more than a drink: it represents El Paso's welcoming culture, its soul, and the good times associated with the city and the team. Along with the name, the Chihuahuas will don a new look that includes lime green uniform jersey and pants with a blue belt and a matching New Era 59-Fifty cap.
Each Margaritas game will feature a premium giveaway for the first 1,500 guests in attendance with paid admission. Giveaways and dates are listed below.
Started in 2017, Copa's mission is to authentically connect MiLB teams with their diverse communities and embrace and celebrate the culture and values that resonate most with Latinx fans nationwide.
The Chihuahuas entered the Copa race at the start of the 2018 season as Los Chihuahuas.
DATE FIRST PITCH GIVEAWAY
Sunday, May 5 1:05 p.m. Umbrella Giveaway presented by Manzanita Sol
Thursday, May 30 7 :05 p.m. Ice Cooler Giveaway presented by Chick-fil-A
Tuesday, June 18 7:05 p.m. Beach Towel Giveaway
Friday, July 12 7:05 p.m. STAY TUNED presented by Manzanita Sol
Tuesday, August 20 7:05 p.m. Hawaiian Shirt Giveaway presented by Manzanita Sol
Tickets are available starting at $5. Purchasers who buy in advance will enjoy savings ranging from $2.00 - $3.00 per ticket on reserved seating versus purchasing on the day of the game.
The 2019 All-Star season kicks off in El Paso on April 4 versus the Las Vegas Aviators (Oakland A's) at Southwest University Park.
The 140-game schedule includes the 32nd edition of the Triple-A Baseball All-Star Game to be played at Southwest University Park, July 8-10, in a nationally televised game. The game includes a number of events including the Home Run Derby on July 8.
During the 70-game home slate, the Chihuahuas will face Albuquerque, Fresno, Las Vegas, Reno, Sacramento, Salt Lake and Tacoma twice as members of the Pacific Coast League (PCL) Pacific Conference.
The Chihuahuas are currently taking deposits for 2019 Season Seats, Groups and Premium Hospitality Events. For more information call or text (915) 533-BASE, email [email protected], or visit EPChihuahuas.com.