E-TWINS 2019 SEASON ENDS WITH 7-3 LOSS TO GREENEVILLE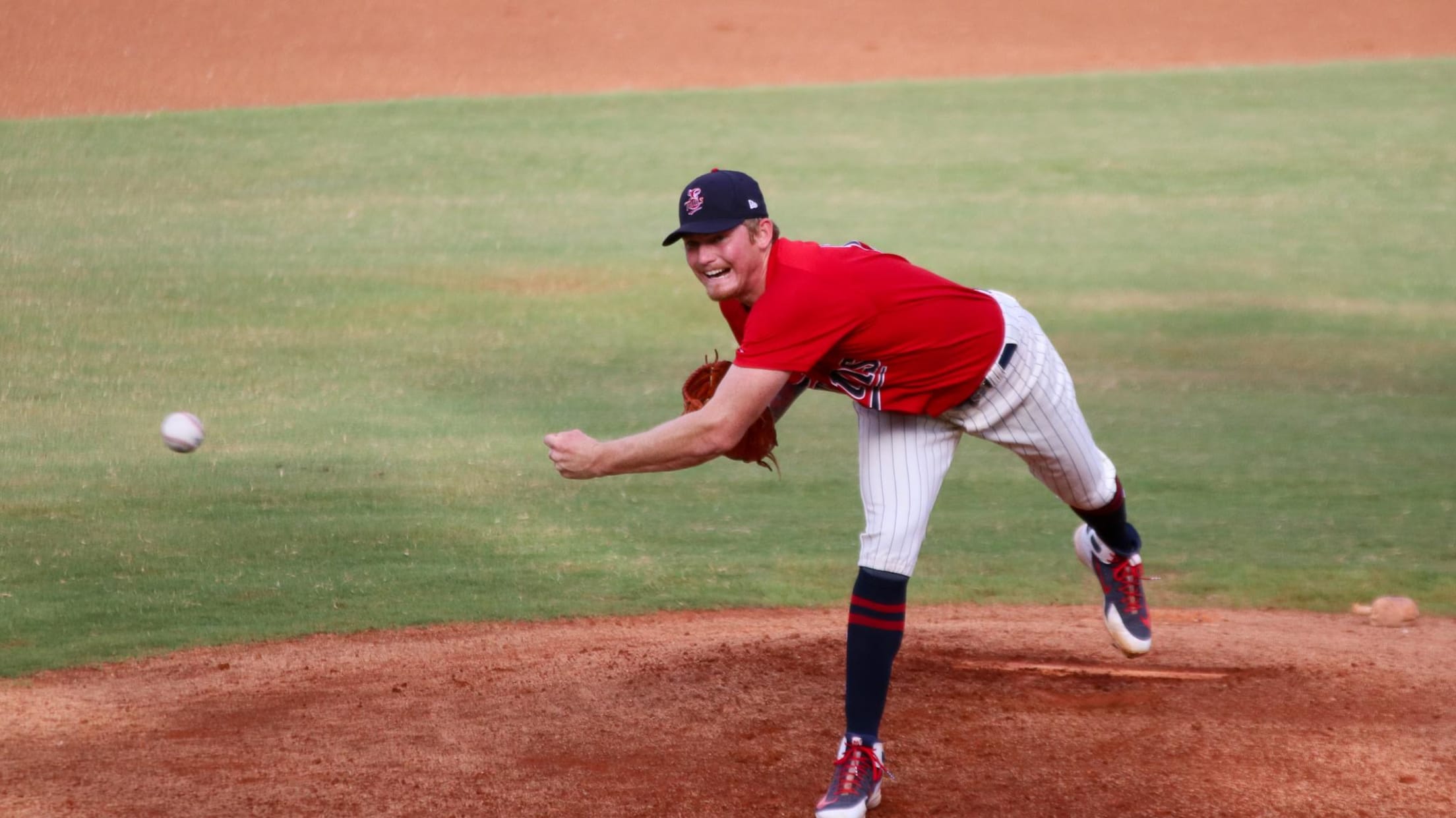 (Kassi Butcher / Elizabethton Twins)
ELIZABETHTON, TN - While the Elizabethton Twins needed a win to push their 2019 record over .500, the Greeneville Reds overpowered them in Wednesday's season-ending 7-3 loss.The Reds struck Ryley Widell for four runs in six innings and added three more off Frandy Torres, creating a lead that was too
ELIZABETHTON, TN - While the Elizabethton Twins needed a win to push their 2019 record over .500, the Greeneville Reds overpowered them in Wednesday's season-ending 7-3 loss.
The Reds struck Ryley Widell for four runs in six innings and added three more off Frandy Torres, creating a lead that was too much to come back from.
After Greeneville's three runs in the second inning, the Twins countered with a run in the bottom half, when Trevor Jensen tripled, and Will Holland singled him in.
The G-Reds added a run in the fourth and the E-Twins countered with two in the fifth on Charles' Mack's two-run home run, his eighth homer of the year to bring the Twins within one.
The bats struggled to bring in runs with runners on base, leaving nine runners on in the game. After a bases-clearing triple in the eighth added three runs of insurance, the Reds were able to keep the Twins off the board for the rest of the game.
Mack, Jensen and Will Holland each recorded two hits, with seven of the nine Twins starters recording a base hit.
Yancarlos Baez pitched a 1-2-3 ninth inning, but the Twins could not score in the ninth, falling 7-3.
For tickets and more information, visit elizabethtontwins.com.