OFFENSE SUPPORTS STRONG PITCHING ONCE MORE, TWINS TOP METS 7-1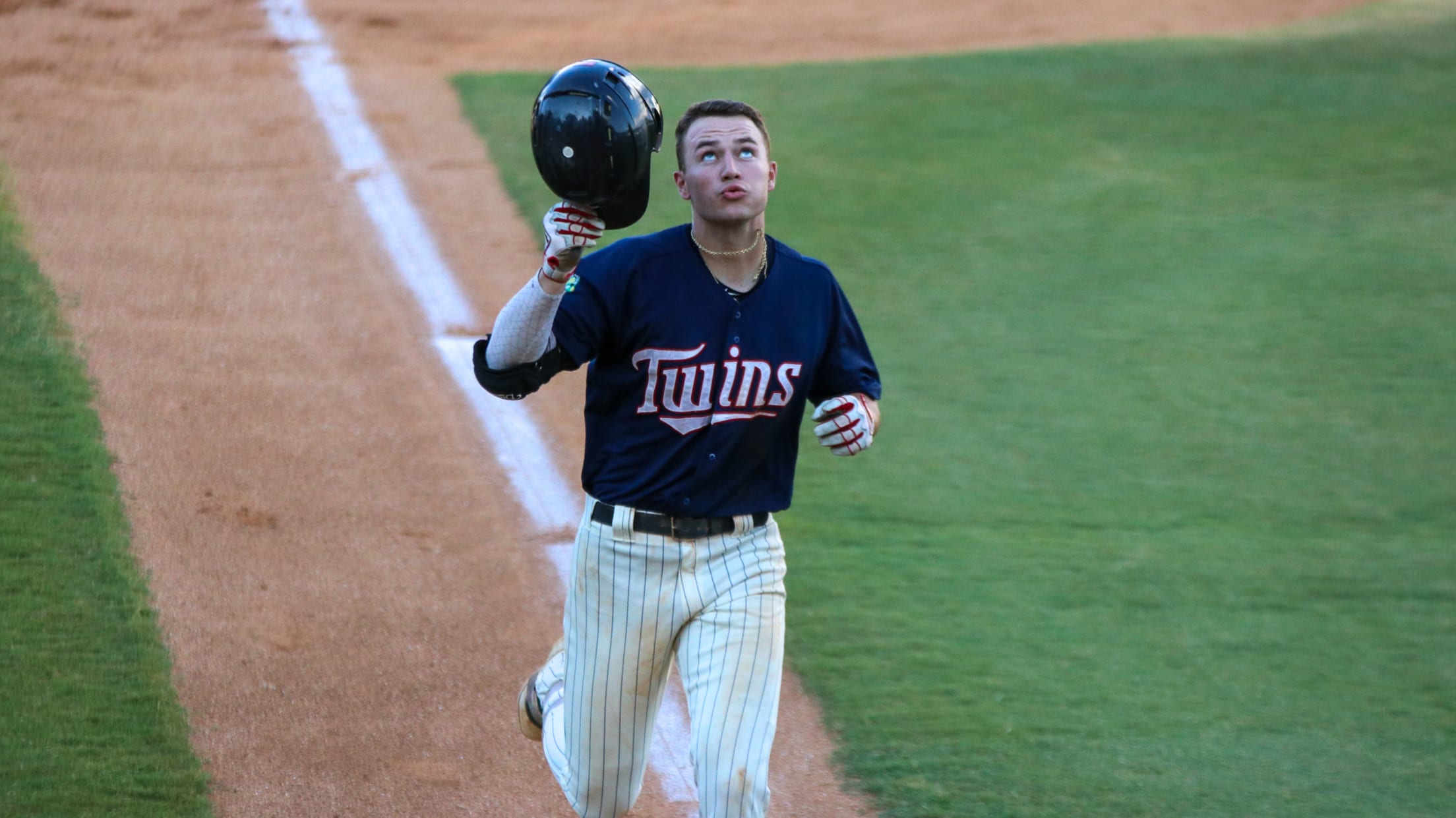 (Nicholas Badders / Elizabethton Twins)
Elizabethton, Tennessee - The explosive Elizabethton Twins' offense that powered them to victory Thursday night struck again Friday, as the E-Twins scored seven runs on 11 hits to power past the Kingsport Mets 7-1.After two innings of scoreless baseball, two pitches gave Elizabethton the lead and the E-Twins didn't look
Elizabethton, Tennessee - The explosive Elizabethton Twins' offense that powered them to victory Thursday night struck again Friday, as the E-Twins scored seven runs on 11 hits to power past the Kingsport Mets 7-1.
After two innings of scoreless baseball, two pitches gave Elizabethton the lead and the E-Twins didn't look back. Anthony Prato singled in Willie Joe Garry Jr. and Seth Gray homered Prato in on the first pitch he saw to put the Twins up 3-0.
Max Smith brought home Albee Weiss on a sacrifice fly in the sixth inning to make it 4-0. Three more runs came across the plate in the eighth, with Janigson Villalobos doubled home Matt Wallner and Smith, then scored on a wild pitch.
Andriu Marin made his second straight strong start, pitching only four innings, but not allowing any runs with just three hits given up and six strikeouts.
"I was trying to stay ahead of the hitters and work outside," Marin said through translator and pitching coach Richard Salazar after the game. "I've been working on being consistent and not leaving pitches in the middle, working on the corners inside and outside."
Denny Bentley and Frandy Torres picked up where Marin left off, combining for five fantastic innings out of the bullpen, combining to allow an unearned run on just four hitw with nine strikeouts.
Bentley earned his second win after 2.1 innings and Torres recorded his first save after 2 perfect innings to end the game.
Marin, Bentley and Torres combined for 15 strikeouts, a new single-game high in 2019 for the Twins pitching staff.
Spencer Steer, while not contributing to the scoring, had a good day at the plate, as Elizabethton's shortstop went 2-5, singling twice and drawing a walk.
Garry Jr. also looked good, singling in his first two trips to the plate and raising his season average to .333, up over 100 points since Sunday.
The E-Twins, now 9-8, will go for the sweep of Kingsport Saturday, first pitch is once against scheduled for 6:30 p.m. and the first 500 will receive a free Joe Mauer T-shirt.
For tickets and more information, visit elizabethtontwins.com.