STRONG PITCHING AND TIMELY HITTING HELP E-TWINS SWEEP K-METS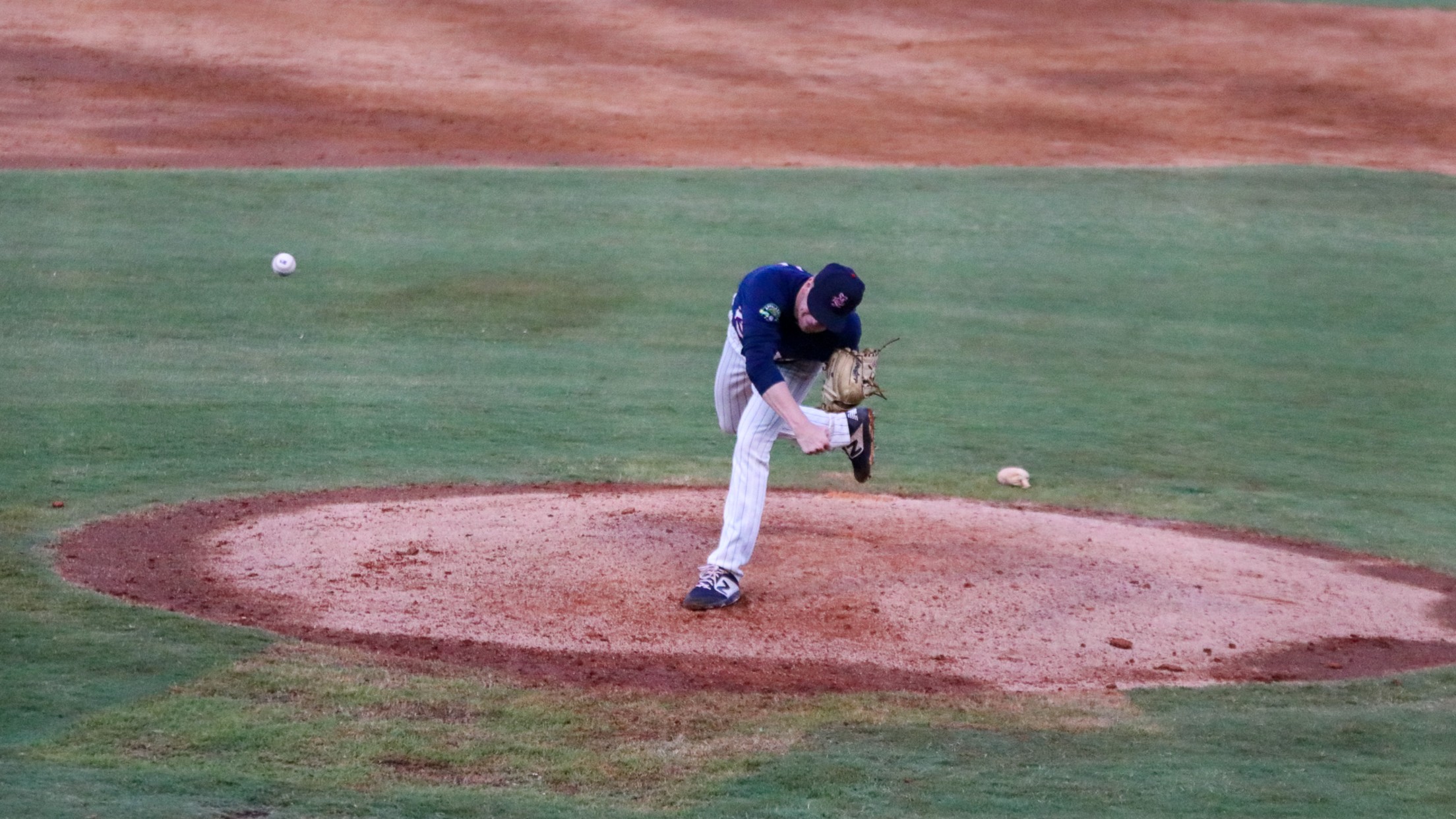 (Kassi Butcher / Elizabethton Twins)
Elizabethton, Tennessee - The Elizabethton Twins' once again kept them in the game, with strong pitching and timely hits leading the way to a 5-3 win over the Kingsport Mets and a three-game sweep Saturday night.Ryan Shreve pitched the first 3.2 innings, allowing two earned runs on three hits with
Elizabethton, Tennessee - The Elizabethton Twins' once again kept them in the game, with strong pitching and timely hits leading the way to a 5-3 win over the Kingsport Mets and a three-game sweep Saturday night.
Ryan Shreve pitched the first 3.2 innings, allowing two earned runs on three hits with five strikeouts. When he turned the game over to the bullpen, Erik Cha and Cody Laweryson pitched masterfully.
Cha threw 1.1 innings, striking out two and giving up just one hit. Laweryson pitched the final four innings, only allowing one baserunner on a single in the eighth inning and striking out five, while earning the save.
"I was locating my fastball early in the count," Laweryson said after the game. "Then being able to go to my change-up and other off-speed pitches later, setting everything up with my fastball really helped today."
The entire Twins lineup contributed offensively, with seven players recording hits. Spencer Steer singled twice, also bringing in a run on a sacrifice fly. The bottom of the lineup contributed as well, Ruben Santana tripled and scored two runs in the game and Willie Joe Garry Jr. singled, scored and also drove in a run.
Elizabethton and Kingsport battled back and forth in the first four frames, then Trevor Jensen gave the Twins the lead with a sac fly in the fifth and Yeremi De La Cruz doubled home Jensen in the eighth for insurance, leading to the 5-3 final.
The E-Twins, now 10-8, will play a home-and-home series with Johnson City, hosting the Cardinals at 5 p.m. Sunday and playing in Johnson City at 6:30 p.m. Monday.
For tickets and more information, visit elizabethtontwins.com.