STRONG START CARRIES E-TWINS TO 13-7 VICTORY OVER CARDINALS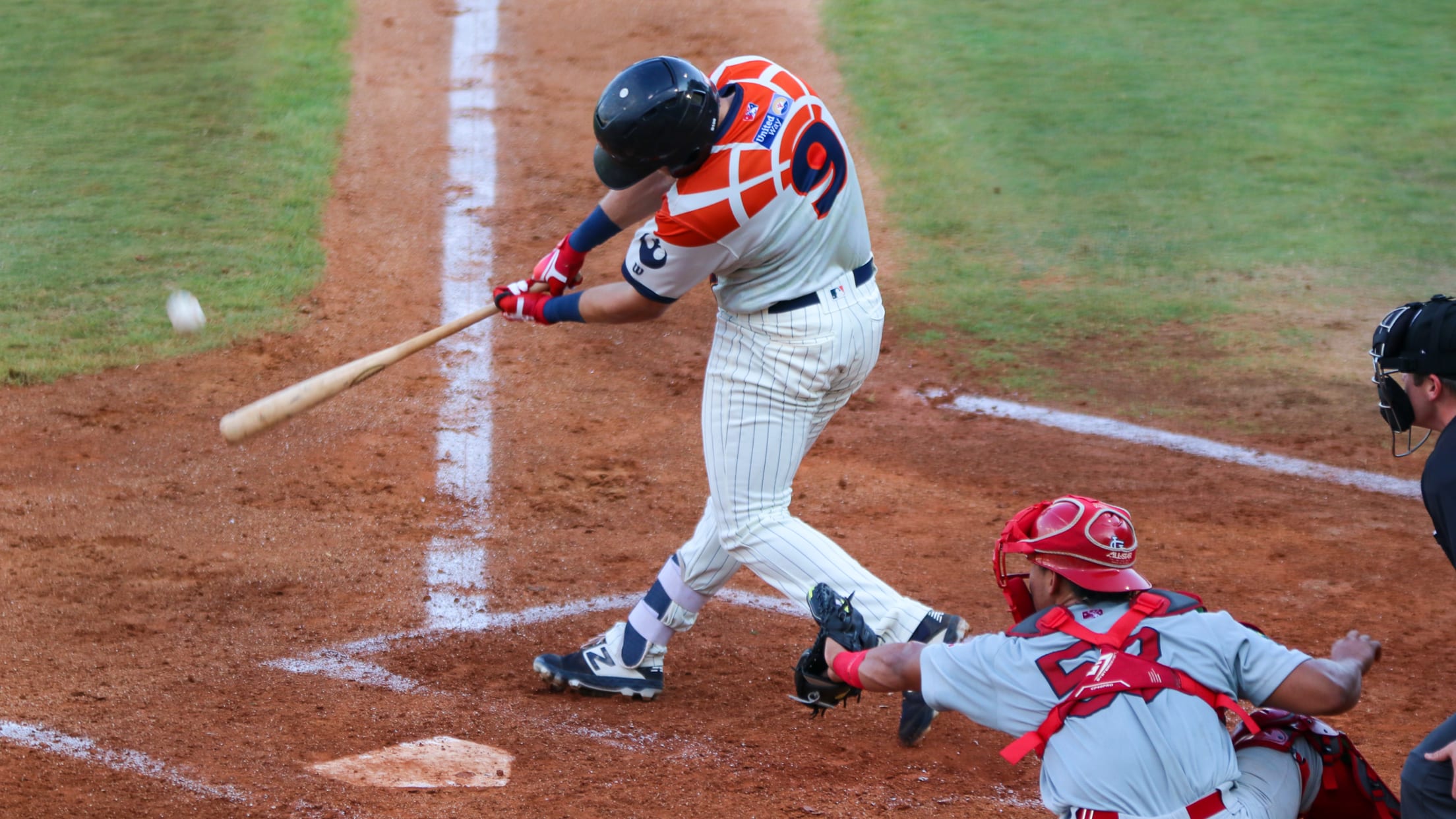 (Joe Anderson / Elizabethton Twins)
ELIZABETHTON, TN - With two outs in the bottom of the first inning, the Elizabethton Twins sent eight batters to the plate, scored six runs and held a strong lead for the rest of the game, beating the Johnson City Cardinals 13-7 Saturday night.After Matt Wallner singled, Parker Phillips connected
ELIZABETHTON, TN - With two outs in the bottom of the first inning, the Elizabethton Twins sent eight batters to the plate, scored six runs and held a strong lead for the rest of the game, beating the Johnson City Cardinals 13-7 Saturday night.
After Matt Wallner singled, Parker Phillips connected for his third home run of the year. The E-Twins then loaded the bases, allowing Will Holland to single in a run, Kidany Salva to walk in a run and Willie Joe Garry Jr. to single in two.
The offense didn't stop in the first inning, as Wallner crushed a 440-foot home run to lead off the inning and a Max Smith sacrifice fly scored Phillips from third base.
Those two runs were Elizabethton's response to thee in the top of the inning from Johnson City. In the fourth, Smith singled home two more runs to stretch the Twins' lead to 10-3. Trevor Jensen singled home Phillips in the sixth and Wallner reached on an error that scored Garry Jr. in the seventh, later coming home to score himself on a wild pitch.
While the Cardinals struck back in the second, they also scored single runs in each inning between the fifth and eighth, but Elizabethton's scattered runs kept the Cardinals at bay and the six-run first proved to be the difference.
Tyler Benninghoff pitched into the fifth inning, but could not finish the inning, as he allowed four runs on four hits and a season-high six walks. Ryan Shreve allowed a pair of runs after him out of the bullpen but struck out five in 2.2 innings to earn his first professional win.
While Tyler Beck allowed a run on a pair of hits in his two innings of work, he also struck out six to finish off Johnson City.
With the E-Twins moving to one game behind first place of Johnson City in the Appalachian League, they turn their attention to the League's best, the Pulaski Yankees for three games, starting at 5 p.m. Sunday.