TWINS FALL BEHIND EARLY AND CAN'T COME BACK IN 8-2 LOSS TO RAYS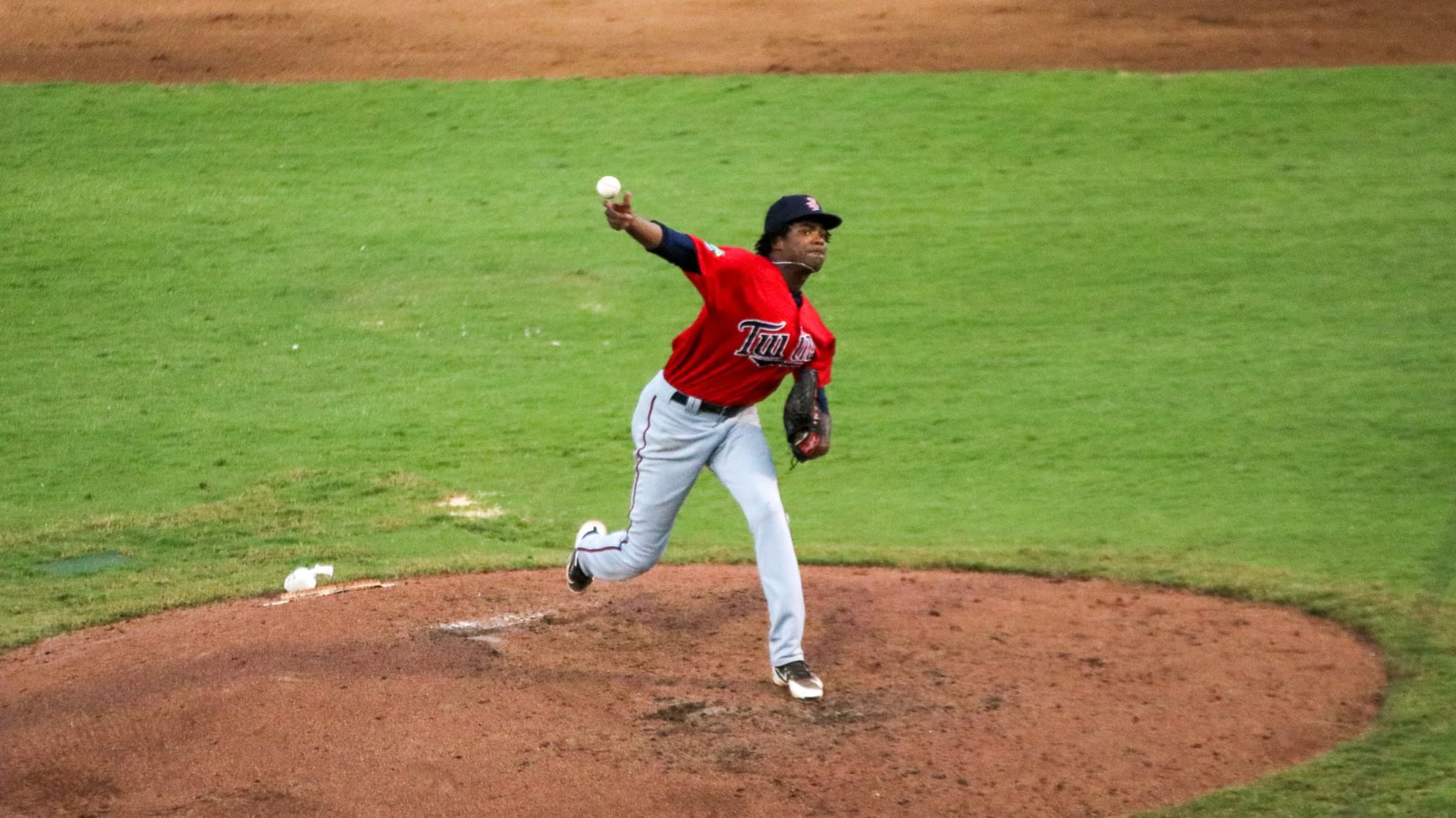 (Nicholas Badders / Elizabethton Twins)
PRINCETON, WV - The Princeton Rays struck Andriu Marin for seven runs over the first three innings, creating too much of a lead from the Elizabethton Twins to climb back from in Monday's 8-2 loss.Princeton struck for five in the second, two in the third and one more in the
PRINCETON, WV - The Princeton Rays struck Andriu Marin for seven runs over the first three innings, creating too much of a lead from the Elizabethton Twins to climb back from in Monday's 8-2 loss.
Princeton struck for five in the second, two in the third and one more in the fifth. This created a final line for Marin of five innings, where he surrendered 18 hits and seven earned runs, with two walks and four strikeouts.
Osiris German followed him with 3.1 scoreless innings, striking out three while not allowing any walks.
Parker Phillips was the extent of the E-Twin offense in the second of three games, as he went 2-3 with a walk, driving in Ruben Santana in the third and scoring on a Seth Gray groundout in the eighth.
Relatively speaking, the Twins limited strikeouts at the plate, only going down swinging six times, with lots of long fly balls that could not quite leave the yard.
Now four games under .500, Elizabethton looks to salvage the series with a 6:30 p.m. first pitch Tuesday in the third of the three games between Princeton and Elizabethton.
For tickets and more information, visit elizabethtontwins.com.