TWINS FALL TO CARDINALS 8-7 IN BACK-AND-FORTH AFFAIR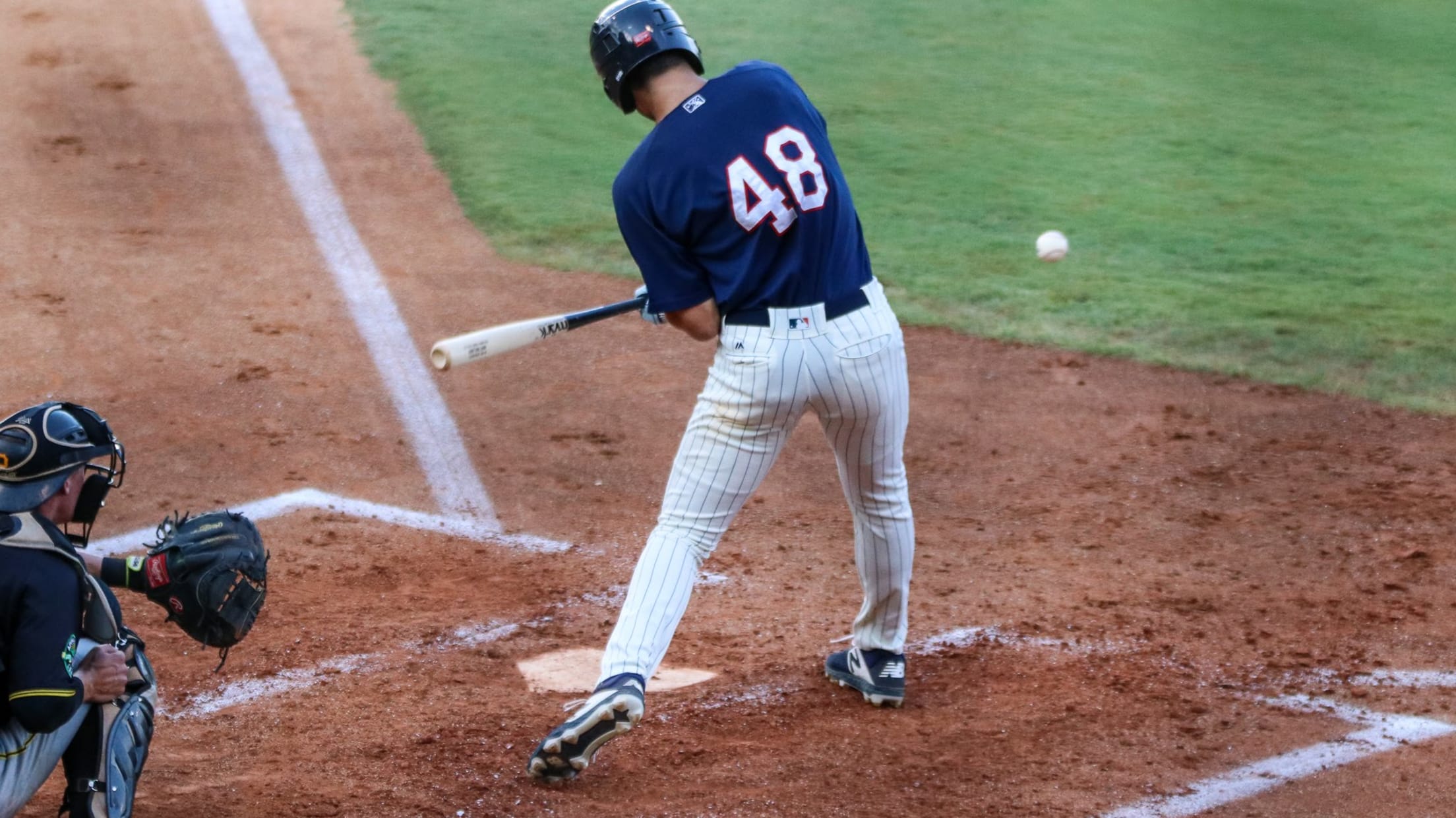 (Nicholas Badders / Elizabethton Twins)
ELIZABETHTON, TN - With a share of first place on the line for the Elizabethton Twins, the E-Twins battled back and forth Friday night with the Johnson City Cardinals but fell 8-7.In his ninth start of the season, Ryley Widell struggled, allowing four runs on three hits and three walks
ELIZABETHTON, TN - With a share of first place on the line for the Elizabethton Twins, the E-Twins battled back and forth Friday night with the Johnson City Cardinals but fell 8-7.
In his ninth start of the season, Ryley Widell struggled, allowing four runs on three hits and three walks over four innings. The Cardinals struck for three runs in the first inning, jumping out to a lead they held until the bottom of the first.
Elizabethton gave more run support than typical, scoring in the bottom of the first on a pair of errors and hit, and then five hits in the second, including four in a row to begin the frame. Runs scored on a Ruben Santana and Janigson Villalobos singles, a sacrifice fly from Willie Joe Garry Jr. and another RBI single from Matt Wallner.
Wallner went 3-5 on the day, driving in runs in the first and fourth, with a double as well in the third.
After Johnson City took the lead back in the six, scoring three runs off Denny Bentley. While Garry Jr. brought home two more runs on a home run in the bottom of the sixth to tie the score at seven, the Cardinals struck Bentley for one more in the seventh to break the tie.
Frandy Torres held Johnson City silent with three scoreless frames, but the E-Twin bats went quiet in the final third of the game, falling 8-7.
The E-Twins look to win the three-game series with the Cardinals Saturday at 6:30 p.m., which is also Star Wars Night at Northeast Community Credit Union Ballpark. The Twins will wear specialty jerseys that to be auctioned off with proceeds benefiting United Way of Carter County.
For tickets and more information, visit elizabethtontwins.com.