Navigato's Big Night Pushes First Place 'Wolves Over Squirrels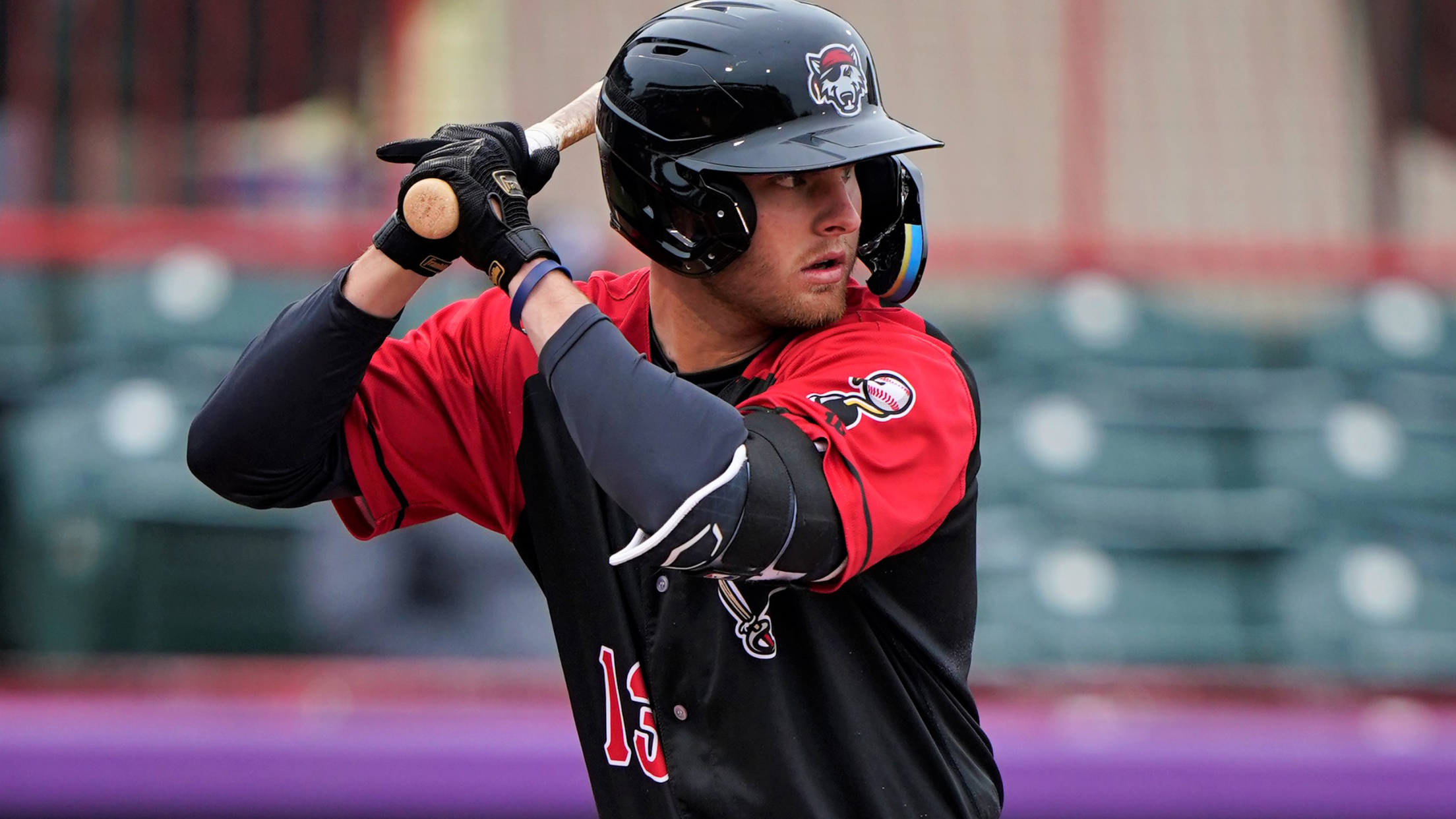 (Mike Godlewski Photography)
The first place Erie SeaWolves opened up their final series of the regular season by taking down the Richmond Flying Squirrels 7-2 on Tuesday night at The Diamond. The win puts Erie alone atop the Southwest Division with five games remaining. Erie took the lead in the second against Richmond
The first place Erie SeaWolves opened up their final series of the regular season by taking down the Richmond Flying Squirrels 7-2 on Tuesday night at The Diamond. The win puts Erie alone atop the Southwest Division with five games remaining.
Erie took the lead in the second against Richmond starter Matt Frisbee. Gage Workman led off, worked a 12-pitch at bat and took a leadoff walk. He stole second and moved to third on a throwing error. Workman scored on a Josh Crouch bloop single to right for a 1-0 lead.
The SeaWolves added to their lead in the fourth. Workman led off with a single and Michael De La Cruz walked for the second time in the game. Danny Serretti was hit by a pitch with one out, loading the bases for Daniel Cabrera. Cabrera lifted a sacrifice fly to right, scoring Workman for a 2-0 lead. Andrew Navigato singled home De La Cruz for Erie's third run. Naviago and Serretti then successfully executed a double steal with Serretti stealing home for a 4-0 lead.
Richmond battled back in the fourth against Erie starter Sawyer Gipson-Long when Diego Rincones and Will Wilson started the frame with back-to-back home runs to make it a 4-2 game. Gipson-Long settled down and retired the side in order following the Wilson home run.
The Squirrels threatened in the fifth when Matheny walked with two outs and Tyler Fitzgerald singled. Erie summoned Gerson Moreno from the bullpen to retire the final batter of the frame. Moreno would go on to hurl a scoreless sixth, allowing a single while striking out three.
It remained a two-run game until the top of the ninth when Erie opened it up against Squirrels reliever Daniel Tillo. Serretti led off with a walk and Cabrera singled putting two on ahead of Navigato. Navigato blasted a three-run home run to left, his 16th of the season and second in the past three games to give the SeaWolves a five-run lead. Navigato collected a season-high four RBIs in the win.
Carlos Guzman, in his Double-A debut, shut down the Squirrels in order in the ninth to preserve the Erie victory.
Moreno (3-2) earned the win tossing 1.1 scoreless innings, allowing one hit with no walks and three strikeouts.
Frisbee (5-10) took the loss for Richmond allowing four runs, three earned, on five hits with three walks and four strikeouts in four innings.
Gipson-Long took the no-decision in his final start of the regular season. He allowed two runs on four hits with three walks and five strikeouts in 4.2 innings.