General Information
This page will be updated as new details are available. Thanks for your support, flexibility and understanding.
What is the status of the 2021 season?
The 2021 season is scheduled to be 120 games running from May 4-September 19. The SeaWolves are slated to play 60 home games at UPMC Park, with Plyler Entry Systems Opening Night scheduled for Tuesday, May 11. Game times and select promotions have been announced, The teams with the top two records in the Double-A Northeast League, regardless of division, will play a best-of-five championship series from September 21-26. The #2 seed will host games 1 & 2. The #1 seed will host games 3, 4 & 5 (if necessary).
Will fans be allowed to attend?
Fans are currently allowed to attend sporting events in Pennsylvania. The maximum occupancy is limited by the State of Pennsylvania to 75% capacity with recommended physical distancing. Effective May 29, 2021, event capacity restrictions will be lifted and 100% of the ballpark will be available for seating.
Will masks be required?
Masks are no longer required for entry. Attendees are advised to follow all current local and state health requirement.
Will seating be limited?
As of June 8, 2021, UPMC Park is operating with 100% of its seating capacity available for purchase. Major League Baseball's previously required buffer zones near the dugouts and bullpen have been lifted. If the seating location for your Captain's Club Membership was affected by these prior restrictions, please contact the Ticket Office if you would like to be reseated.
Will food service be available?
Yes. Food and beverages will be available for purchase at UPMC Park. We expect that some prior menu items, specials, and packaging options may not be available for part or all of the 2021 season. We anticipate the use of more products in fully enclosed containers. Condiment stands will be retired in favor of packaged condiments, and buffet offerings have been replaced by pre-packaged or employee-served meals.
Will I be required to provide proof of vaccination?
Major League Baseball does not require testing, temperature checks, or proof of vaccination before entering a Minor League ballpark.
Will bags be permitted?
Bags smaller than 12" x 6" x 12" are permitted but subject to search. To limit crowding upon entry, clear totes or one gallon freezer bags are recommended.
Are there other safety precautions expected?
Fans can anticipate the addition of hand sanitizer stations near each food service area at UPMC Park. We will also observe all current physical distancing requirements in the seating bowl and in any common areas of the park such as concession lines, entry/exit gates, and restrooms. We ask that fans observe all posted signage and practice critical personal care practices such as hand-washing. Additionally, we ask that patrons remove all personal trash from their seating area and dispose of it in a waste receptacle to reduce the risk to fans and employees alike. Stadium cleaning protocols and practices have been updated to ensure the ballpark will be cleaned and disinfected at regular intervals using products approved by the CDC and EPA for use against COVID-19.
Where do I enter the stadium?
The entrance to UPMC Park has changed. Most fans will enter the ballpark through Gate 1, which is immediately next to the new stadium Ticket Office and Team Store (where 9th Street meets the ballpark). Captain's Club Members can enter the ballpark 15 minutes early on most game days at Gate 2, located near Flagship Funland and the Smith's Hot Dog Hut. Stadium Club ticket holders may enter through the Stadium Club entrance, a glass double-door located between the new Ticket Office and the Erie Insurance Arena. The former entrance near 10th Street will be used for exit only.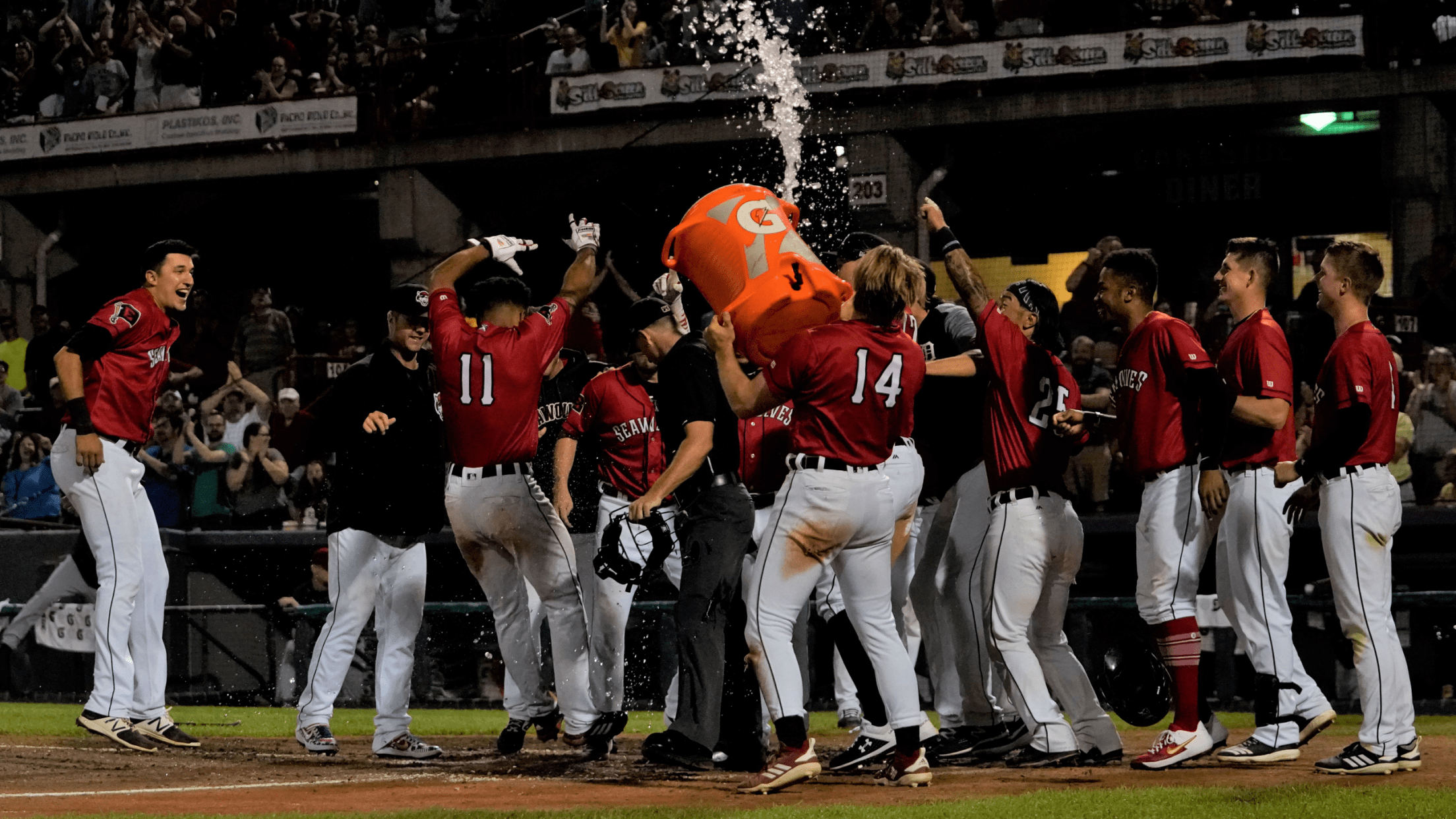 Ticket Information
Can I purchase season tickets?
Season tickets are currently on sale with packages ranging from 17-60 games. Season ticket holders are also known as Captain's Club Members, and they enjoy special perks depending on their purchase level – Gold (60 games), Silver (34 games), or Copper (17 games). Please call 814-456-1300 to place your order.
Can I purchase single-game tickets?
All available single-game tickets can now be purchased online and at the UPMC Park Ticket Office during regular operating hours. In-person box office hours are Mon-Fri: 10 AM-5 PM and Sat: 10 AM-2 PM (excluding holiday closures). We strongly advise advance purchasing to eliminate lines and touch points on game day. Furthermore, fans purchasing before game day will save $3 per ticket compared to game day pricing. If you need to access the box office, please be aware that it is now located adjacent to the new entrance to UPMC Park near 9th and French Streets.
Do you still offer the Happy Howler or Jolly Voucher packages?
Except for customers who pre-paid for these packages in 2020, these offerings are no longer available. Both offerings have been replaced by Paw Packs, which include 10 ticket vouchers and will save buyers $55 per package compared to game day pricing. Fans who pre-paid for a Happy Howler package in 2020 will receive all the included benefits. Fans who purchased a Jolly Voucher pack in 2020 will be allowed to exchange their 2020 vouchers for 2021 tickets.
I have a ticket voucher from 2020. Can I use it for a 2021 game?
If single-game tickets are available to be sold, vouchers will be redeemed. If no seats are available for a specific game, then the voucher must be redeemed for another game date.
Will group outings be available?
We will have offerings that will be marketed to groups; however, they will still be subject to any health and safety measures that may apply at the time. The latest group outing details can be found here.
Will suite holders have the option to have their server/attendant enter their suite?
Yes. That decision will be entirely up to the suite holder.
Can I use coupons from the SaveAround Greater Erie book to purchase 2021 tickets?
No. Despite repeated efforts to have team coupons removed from the book, the publisher did not make the change. As a result, we will not be honoring any SaveAround coupons in 2021. We apologize for any inconvenience.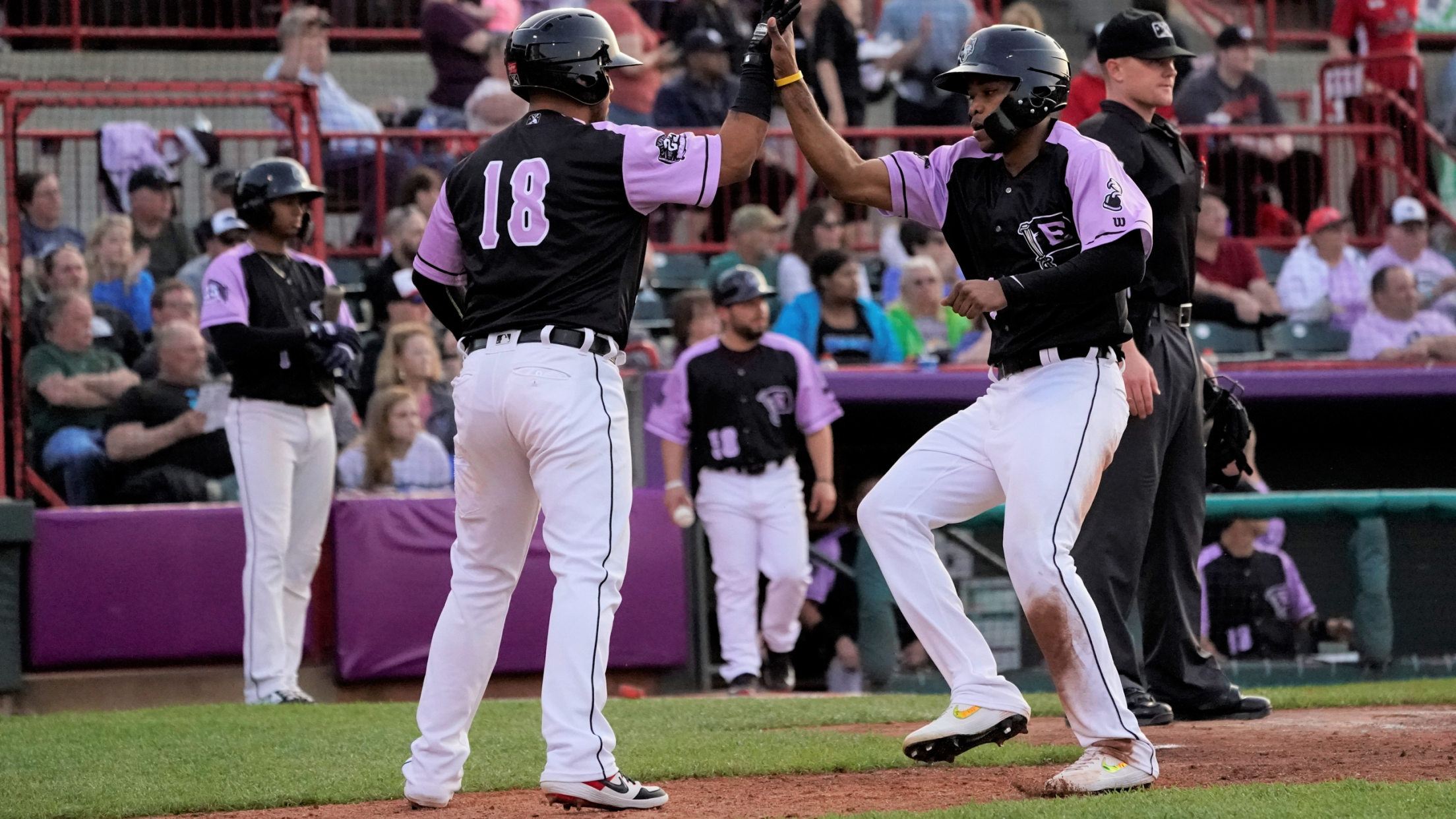 Promotions & Entertainment
There are no Monday games. What happens to Buck Night?
The SeaWolves have welcomed fans to the ballpark for $1 hot dogs and beers for about 20 years. The promotion has been successful in bringing fans to the ballpark on Mondays, a night that typically brings the lowest attendance numbers across baseball. While it has been successful in drawing fans, it has been increasingly difficult to continue offering these $1 items as the cost of delivering them has increased nearly 50% over that span.
For 2021, Major League Baseball decided that Monday will be a standardized off day across Double-A baseball. With no games in 2020, no Monday games in 2021, and increasing operating costs, we needed to make a sustainable change. At every Thursday home game in 2021, fans can enjoy Smith's hot dogs, popcorn, domestic draft beers and Pepsi soft drinks for just $2 each. With each of these Thursday prices, fans will save about 50% off (or more) everyday concession prices. If the promotion hadn't been named Buck Night originally, this change would've occurred much sooner. It's not a decision we considered lightly, but it's one we feel is necessary for 2021.
Will there be any changes to the game day entertainment?
We do not expect that fans will be allowed on the field of play to compete. Popular promotions, such as the Kids Stampede, are likely to be deferred until Major League Baseball restrictions change and vaccinations are available to younger fans. We expect to become more reliant on our premium HD video board to deliver a larger share of the game day fun.
Will there be giveaways or fireworks?
We are planning for Friday night fireworks (starting in June) and Saturday giveaways, but check back often as the promotional schedule is updated regularly. Additionally, giveaway procedures may vary from prior seasons to ensure fans can enter the park in a safe and physically distant manner.
Will there be a Kids Fun Zone?
Flagship Funland is located just inside the new main entrance of UPMC Park. Due to COVID-19, this area will populated with carnival-style games rather than inflatables to start the 2021 season. Other attractions may be added later as health restrictions change and vaccinations are available to younger fans.
Will there be any Bark at the Park games in 2021?
Yes. Fans will be permitted to bring their leashed, well-behaved dogs to four Wednesday night games: June 9, July 28, August 11, and September 1. Dog owners must complete a participation waiver before entering UPMC Park with their dog.
Will the SeaWolves play any games as the Piñatas in 2021?
Yes. The SeaWolves will play three home games as the Erie Piñatas. Those expected game dates are Wed, June 30 (vs. Reading), Wed, July 14 (vs. Bowie), and Wed, September 15 (vs. Richmond).
When are National Anthem tryouts?
National Anthem tryouts will be 100% virtual in 2021. For additional details, please email [email protected].
Will the SeaWolves Kids Crew return in 2021?
We are not presently accepting Kids Crew membership applications for 2021, but we hope to work with team partners to solidify its return in the near future.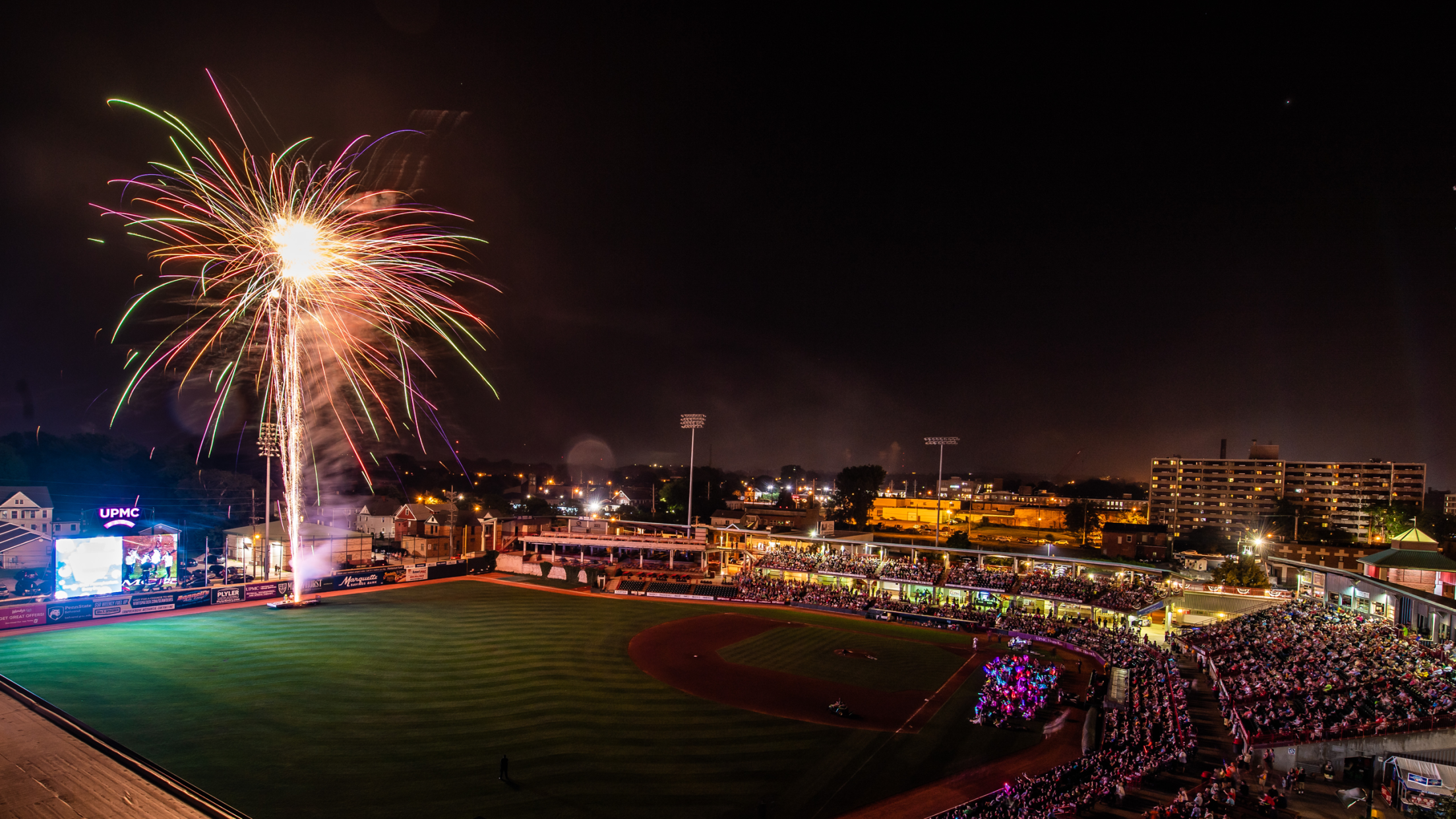 Miscellaneous
Will players be available for autographs?
In compliance with Major League Baseball guidance, on-field personnel will not be available for autographs during the 2021 season.
Where is the nearest parking for guests with a disabilities parking placard?
There are five (5) accessible parking spots on the north side of East 10th Street located immediately next to UPMC Park. These accessible spaces are dedicated to events hosted at UPMC Park, Erie Insurance Arena, or the Warner Theatre. There is one space available in the 9th Street cul-de-sac for short-term uses such as ticket pick-ups or Team Store shopping during non-game hours.
What parking lots are available for attending games and events at UPMC Park?
UPMC Park is a downtown ballpark, and the SeaWolves do not own or control any nearby lots. The Erie Parking Authority operates nearby parking garages at 24 East 8th Street and 25 East 10th Street. There are privately operated lots in the vicinity of UPMC Park which may be available on select game days. The private lot immediately south of UPMC Park is permanently closed for construction of a an early education center. In addition to nearby garages and private lots, Erie offers metered street parking. Some nearby metered spaces may be free after 6 PM and on Sundays.
Will the team continue to offer free game programs?
For the 2021 season, the team has moved its free game day magazine exclusively to a new, all-digital format. Fans will be able to access the magazine from their mobile phones in an easy-to-read, online format. The game day magazine will be accessible from a link on the front page of seawolves.com or by scanning one of several QR codes placed around UPMC Park. This new format will eliminate a high-touch location where fans gather and replace it with a format that will allow content updates throughout each homestand. If a player is added to the roster, the digital program can be updated in a matter of minutes instead of waiting until the following month's issue. If you do not have a smartphone and would like a paper roster, please visit the Blaze Pizza Guest Services Center just inside the entrance to UPMC Park.
Will the SeaWolves host their annual baseball camp?
At the current time, we do not anticipate hosting a baseball camp in 2021.