General Information
This page will be updated as new details are available. Thanks for your support, flexibility and understanding.
What is the status of the 2021 season?
The 2021 season is scheduled to be 120 games running from May 4-September 19. The SeaWolves are slated to play 60 home games at UPMC Park, with Plyler Entry Systems Opening Night scheduled for Tuesday, May 11. Game times are expected to be announced in March, and key promotional dates are expected to be available on or around April 1.
Will fans be allowed to attend?
Fans are allowed to attend sporting events in Pennsylvania, but the maximum occupancy is limited by the State of Pennsylvania. As of March 1, 2021, UPMC Park can host games at 20% capacity, or about 1,300 total people, provided that attendees and employees can maintain physical distancing of six or more feet.
Will masks be required?
Major League Baseball has indicated that it expects to mandate that all attendees ages two years and older must wear a face covering over their nose and mouth at all times on ballpark property other than when actively eating or drinking at their ticketed seats.
Will seating be limited?
The SeaWolves' ticketing partner has a proprietary seating algorithm to ensure fans cannot purchase tickets in close proximity to other fans. While distancing requirements may change during the season, we expect that the season will begin with "pod" seating of up to six seats that are physically distant from other ticket buyers. In compliance with Major League Baseball's protocols for player safety, a minimum 12-foot buffer will be established between the front of the dugout and the nearest seated patron. Additional requirements will apply to standing room areas near each bullpen.
Will food service be available?
Yes. Food and beverages will be available for purchase at UPMC Park. We expect that some prior menu items, specials, and packaging options may not be available for part or all of the 2021 season. We anticipate the use of more products in fully enclosed containers. Condiment stands will be retired in favor of packaged condiments, and buffet offerings are likely to be replaced by pre-portioned meals. We strongly encourage the use of credit card payments. Information on payment technology upgrades will be available at a later date.
Will I be required to provide proof of vaccination?
At this time, Major League Baseball does not intend to require testing, temperature checks, or proof of vaccination before entering a Minor League ballpark.
Will bags be permitted?
To minimize touch points between gameday employees and fans, and to prevent crowding at ingress, only medical bags, manufactured diaper bags (accompanying infants and young children), and small clutch bags (no bigger than 4.5" x 6.5") will be allowed during the 2021 season.
Are there other safety precautions expected?
Fans can anticipate the addition of hand sanitizer stations near each food service area at UPMC Park. We will also observe physical distancing in the seating bowl and in any common areas of the park such as concession lines, entry/exit gates, and restrooms. We ask that fans observe all posted signage and practice critical personal care practices such as using face coverings and hand-washing. Additionally, we ask that patrons remove all personal trash from their seating area and dispose of it in a waste receptacle to reduce the risk to fans and employees alike. Stadium cleaning protocols and practices have been updated to ensure the ballpark will be cleaned and disinfected at regular intervals using products approved by the CDC and EPA for use against COVID-19.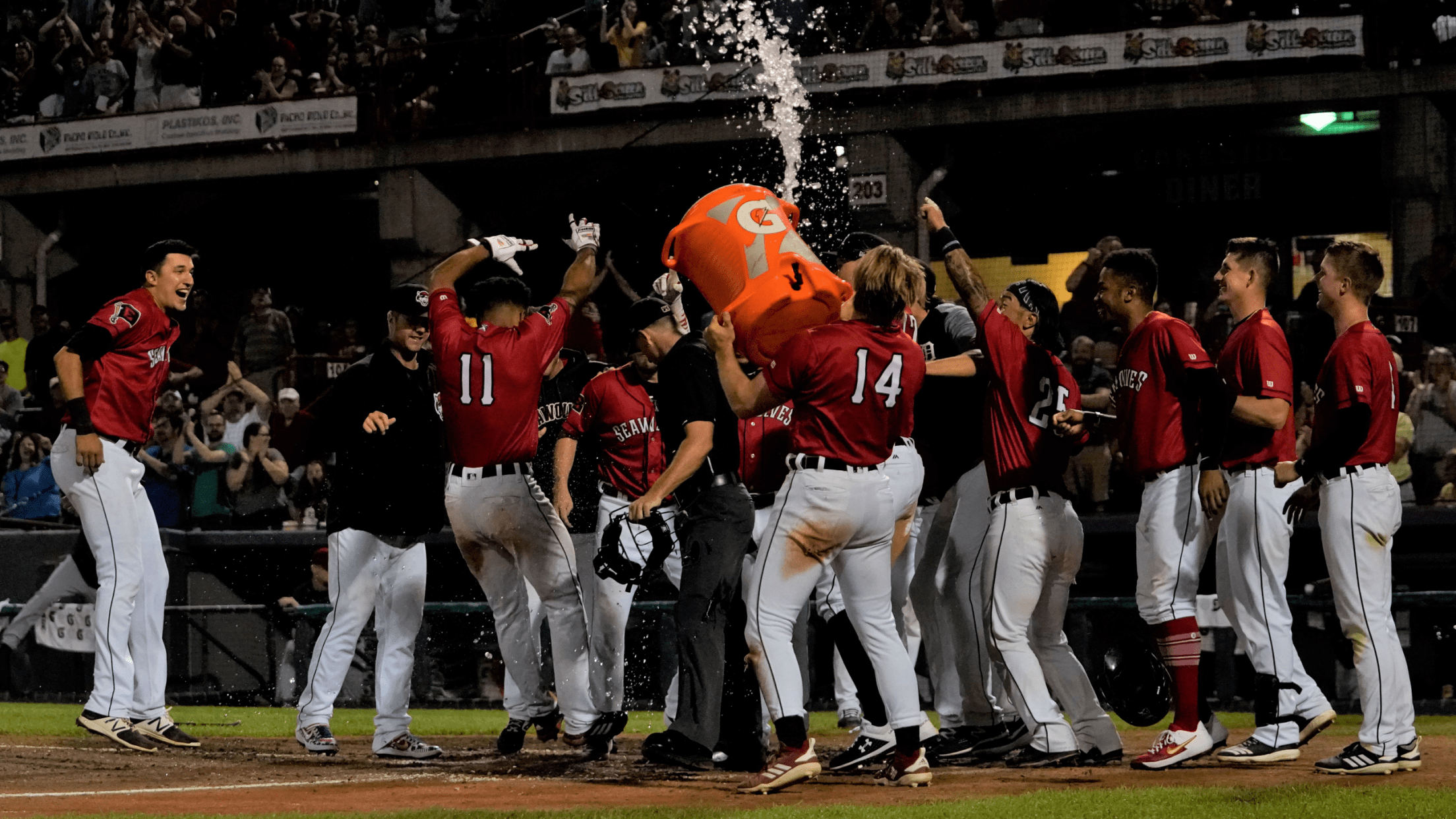 Ticket Information
Can I purchase season tickets?
Season tickets are currently on sale with packages ranging from 17-60 games. Exact seating locations will not be available until approximately April 1. Season ticket holders are also known as Captain's Club Members, and they enjoy special perks depending on their purchase level – Gold (60 games), Silver (34 games), or Copper (17 games). Please call 814-456-1300 to place your order.
Can I purchase single-game tickets?
The availability of single-game tickets will be directly affected by capacity requirements set by state health officials. Under the current limit (20% of stadium capacity), we expect single-game tickets will be available for most games. If/when single-game tickets do go on sale, we advise advance purchase to eliminate lines and touch points on game day. Furthermore, fans purchasing before game day will save $3 per ticket compared to game day pricing.
Do you still offer the Happy Howler or Jolly Voucher packages?
Except for customers who pre-paid for these packages in 2020, these offerings are no longer available. Both offerings have been replaced by Paw Packs, which include 10 ticket vouchers and will save buyers $55 per package compared to game day pricing. Fans who pre-paid for a Happy Howler package in 2020 will receive all the included benefits. Fans who purchased a Jolly Voucher pack in 2020 will be allowed to exchange their 2020 vouchers for 2021 tickets.
I have a ticket voucher from 2020. Can I use it for a 2021 game?
If single-game tickets are available to be sold, vouchers will be redeemed. If no seats are available for a specific game, then the voucher must be redeemed for another game date.
Will group outings be available?
We will have offerings that will be marketed to groups; however, they will still be subject to pod seating or any other safety measures that may apply at the time. Details on group outings will be available by late March.
Will indoor spaces such as suites be subject to different capacity restrictions?
We expect that capacity limitations will be in place for both suites and the stadium club at the start of the season. This limit may change as the season progresses but we anticipate that, through at least May, each Ballpark Suite will be limited to 12 tickets, the Super Suite will be limited to 20 tickets, and the Stadium Club will be limited to 50 tickets.
Will suite holders have the option to have their server/attendant enter their suite?
Yes. That decision will be entirely up to the suite holder.
Can I use coupons from the SaveAround Greater Erie book to purchase 2021 tickets?
No. Despite making REPEATED efforts to have team coupons removed from the book, the publisher has not addressed our requests. As a result, we will not be honoring any SaveAround coupons in 2021. We apologize for any inconvenience.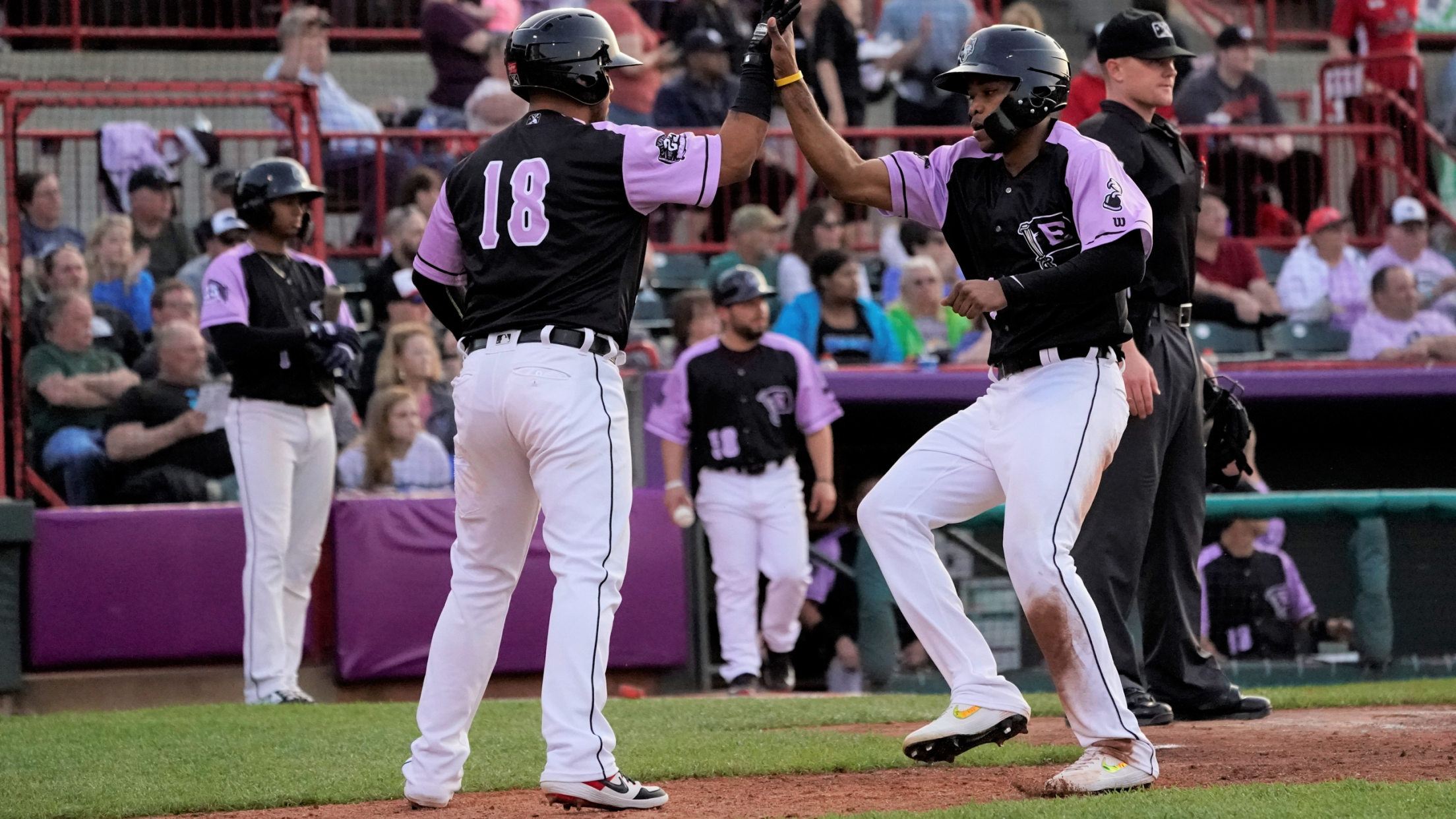 Promotions & Entertainment
There are no Monday games. What happens to Buck Night?
For safety and travel reasons, each MLB-affiliated minor league will have a standardized off day in 2021. We anticipate that we will have a replacement for Buck Night on an alternate day of the week, but the exact offering may be different to ensure it can be delivered safely, affordably, and responsibly. We do not expect this decision will be announced before April 1.
Will there be any changes to the game day entertainment?
We do not expect that fans will be allowed on the field of play to compete or perform. Popular promotions, such as the Kids Stampede or T-Shirt Toss, are likely to be deferred until social distancing requirements have been eliminated. We expect to become more reliant on our premium HD video board to deliver a larger share of the game day fun.
Will there be giveaways or fireworks?
We expect the promotional schedule will be available on or around April 1. We are planning for Friday night fireworks shows and Saturday giveaways, but capacity restrictions may affect our plans. Additionally, giveaway procedures are likely to change to ensure fans can enter the park in a safe and physically distant manner. Any procedural changes will be announced when the 2021 promotional schedule is released.
Will there be a Kids Fun Zone?
Flagship Funland is located just inside the new main entrance of UPMC Park. Due to COVID-19, we expect this area will populated with carnival-style games in 2021 rather than inflatable bounces and slides with high-touch surfaces. There will be posted limitations to the number of fans who can be in the gated Flagship Funland area at any given time.
Will there be any Bark at the Park games in 2021?
The promotional schedule will be released at a later date. If we feel that we can safely implement the promotion, we will place Bark at the Park on the final 2021 schedule.
Will the SeaWolves play any games as the Piñatas in 2021?
Yes. The details and dates will be available when the promotional schedule is released at a later date.
When are National Anthem tryouts?
We expect that National Anthem tryouts will be 100% virtual in 2021. More details will be available in March.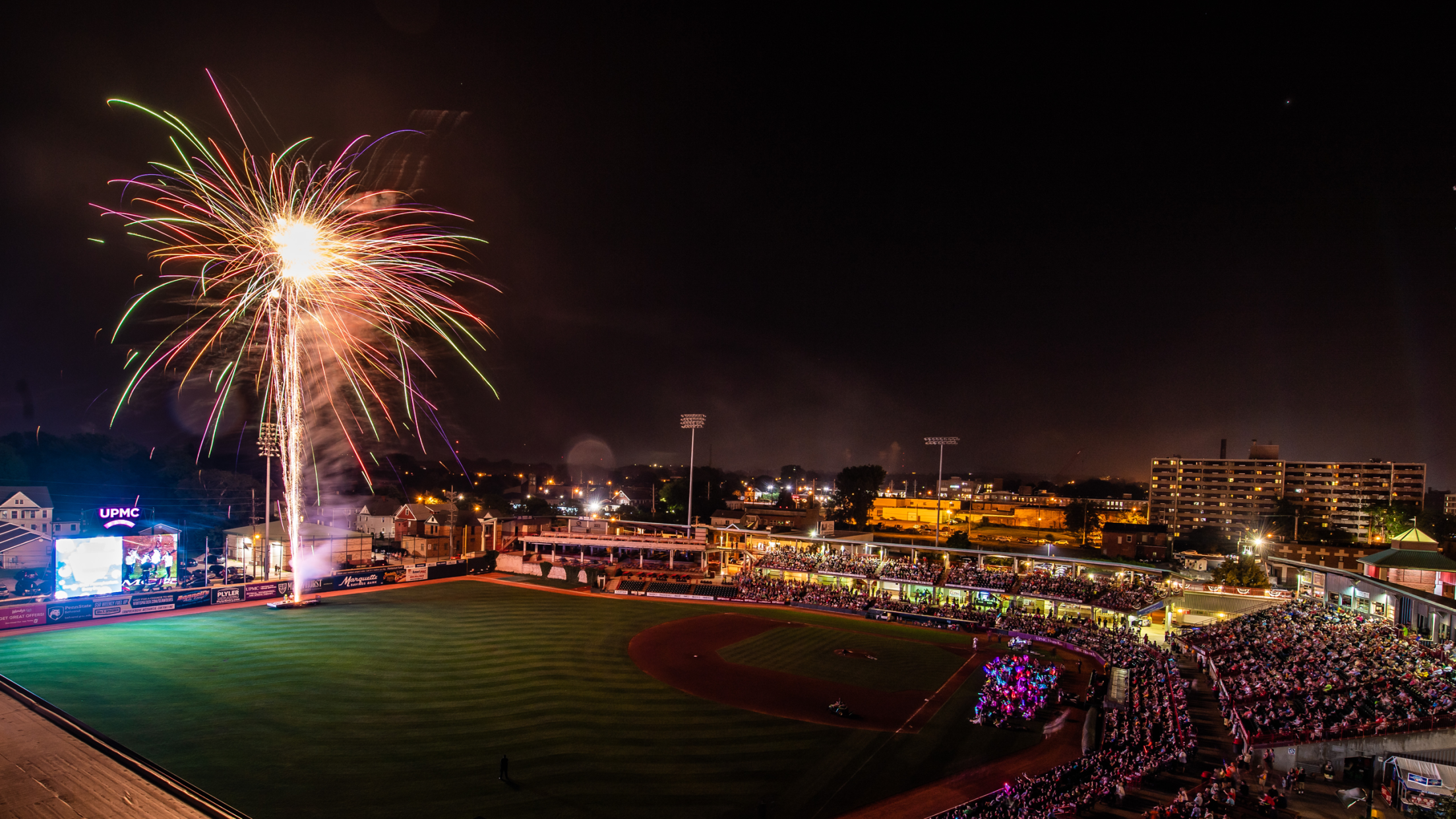 Miscellaneous
I have worked at the ballpark in the past. Is there a hiring day scheduled?
During March, the SeaWolves front office staff will contact past employees who are eligible for rehire. The exact number and scope of opportunities may not be known until April or later due to capacity limitations. For prospective new employees, we anticipate hosting a virtual job fair in March (date TBA).
Will players be available for autographs?
Major League Baseball has not yet provided official guidance on this matter, but it is expected that on-field personnel will not be available for autographs during the 2021 season.
Will the SeaWolves host their annual baseball camp?
At the current time, we do not anticipate hosting a baseball camp in 2021.