John Russell Called Up To Triple-A Sacramento
Tied for the High-A West lead in wins, Russell heads south to join the River Cats for their series in Reno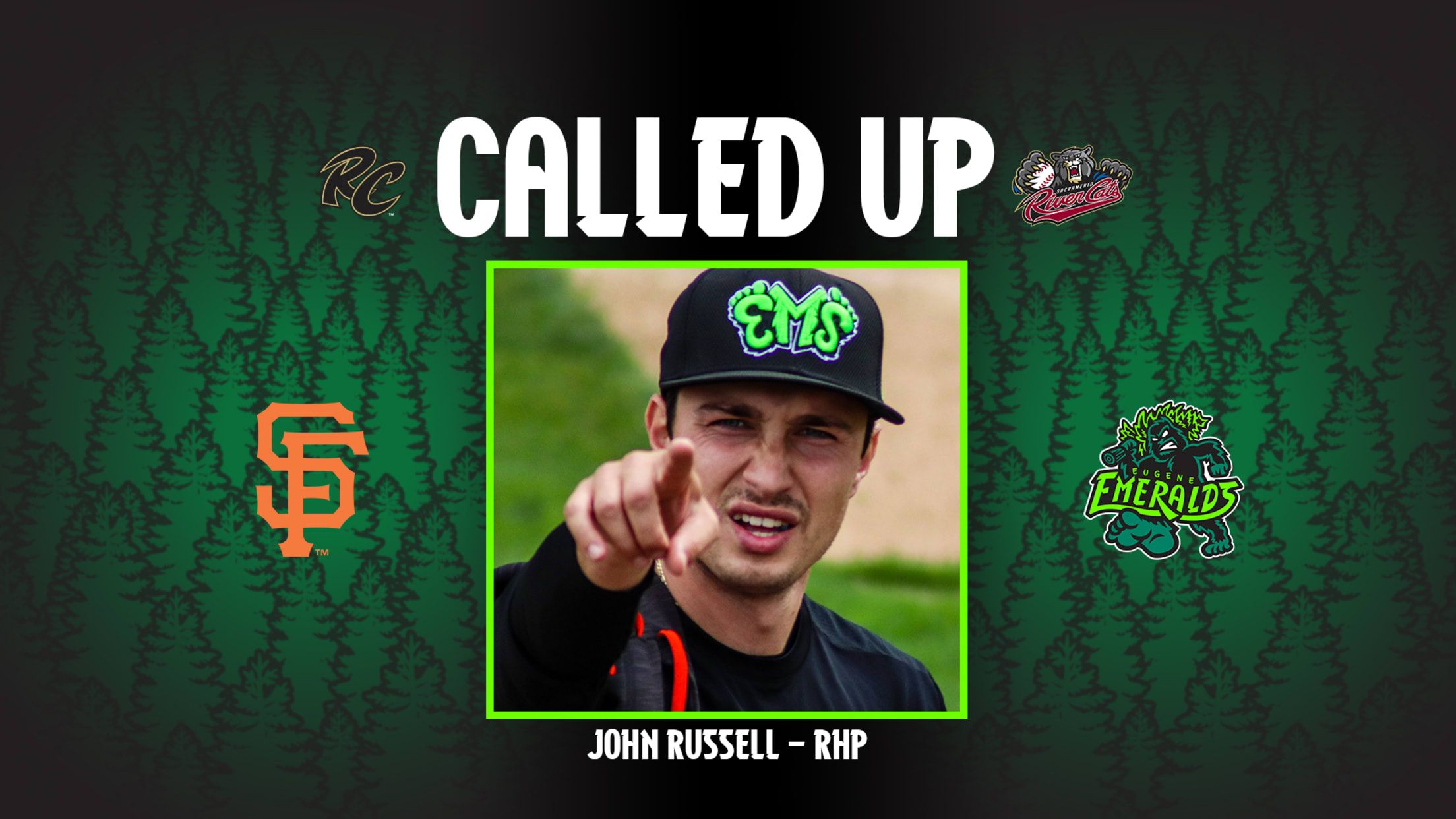 Emeralds RHP John Russell (3-0, 2.70 ERA) has been promoted from the High-A West's Eugene Emeralds to the Triple-A Sacramento River Cats. In a corresponding roster move, RHP Jasier Herrera – who was also previously promoted from Eugene to Sacramento before joining the Columbian National Team for Olympic Qualifying –
Emeralds RHP John Russell (3-0, 2.70 ERA) has been promoted from the High-A West's Eugene Emeralds to the Triple-A Sacramento River Cats.
In a corresponding roster move, RHP Jasier Herrera – who was also previously promoted from Eugene to Sacramento before joining the Columbian National Team for Olympic Qualifying – will rejoin the Emeralds.
Despite being used exclusively out of the bullpen this season, Russell is currently tied for the High-A West leader in wins (3) and is the only Emerald to date that has pitched in back-to-back games.
On a roster full of talented bullpen arms, Russell has been one of the best, tallying sixteen strikeouts while allowing just three walks over 10.0 innings of work spread across seven appearances.
The first place Eugene Emeralds (18-10) continue their series against the Vancouver Canadians (16-12) tonight at Ron Tonkin Field in Hillsboro, Oregon. First pitch is scheduled for 7:05pm PST.
Information regarding tickets to Emeralds home games is available at www.EmeraldsBaseball.com or by calling (541) 342-5367.
Stay up to date with the Emeralds by following the team on Facebook, Twitter and Instagram.