Cooking with the Emeralds - Cheesy Crescent Trees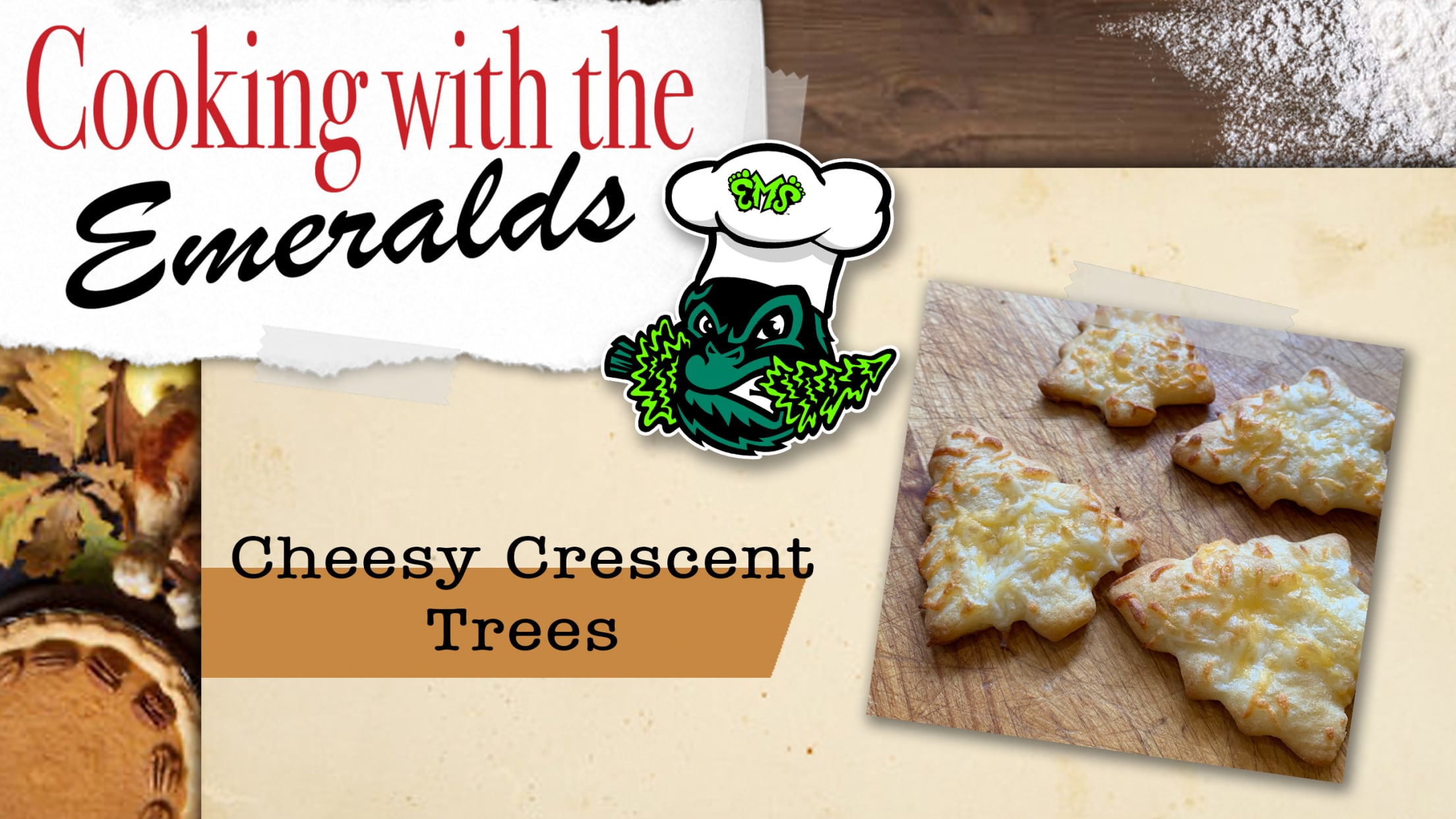 Prep Time: 15 Min Cook Time: 6 Min
Prep Time: 15 Min
Cook Time: 6 Min
Equipment
You will need cookie cutters, (we used trees, you can use any shape), a standard baking sheet, and parchment paper. If you can't find a tube of Pillsbury Crescent Creations Dough Sheet, just use a tube of crescent rolls, pinch the seams together really well, and proceed with the recipe. You can also use puff pastry or your own homemade dough.
Ingredients
1 tube Pillsbury Crescent Recipe Creations Seamless Dough Sheets
flour to dust cutting board
1 tablespoon butter melted
4 ounces finely shredded cheddar cheese or use a variety of colored cheeses
[OPTIONAL] Italian seasoning, paprika, parsley, or Parmesan bread dipping mix
Instructions
Preheat oven to 400 degrees Fahrenheit.
Unroll dough onto a flour-dusted cutting board.
Cut leaves using cookie cutters and set on a parchment paper-lined cookie sheet.
Brush leaves with melted butter.
Sprinkle cheese over top.
Sprinkle on paprika and green toppings if using.
Bake for 6-8 minutes until the cheese is bubbly and the crescents are golden brown.
If desired, cut the excess cheese off the leaves using the same cookie cutter or using kitchen shears.
Serve warm.