Cooking with the Emeralds - Monster Cookie Bars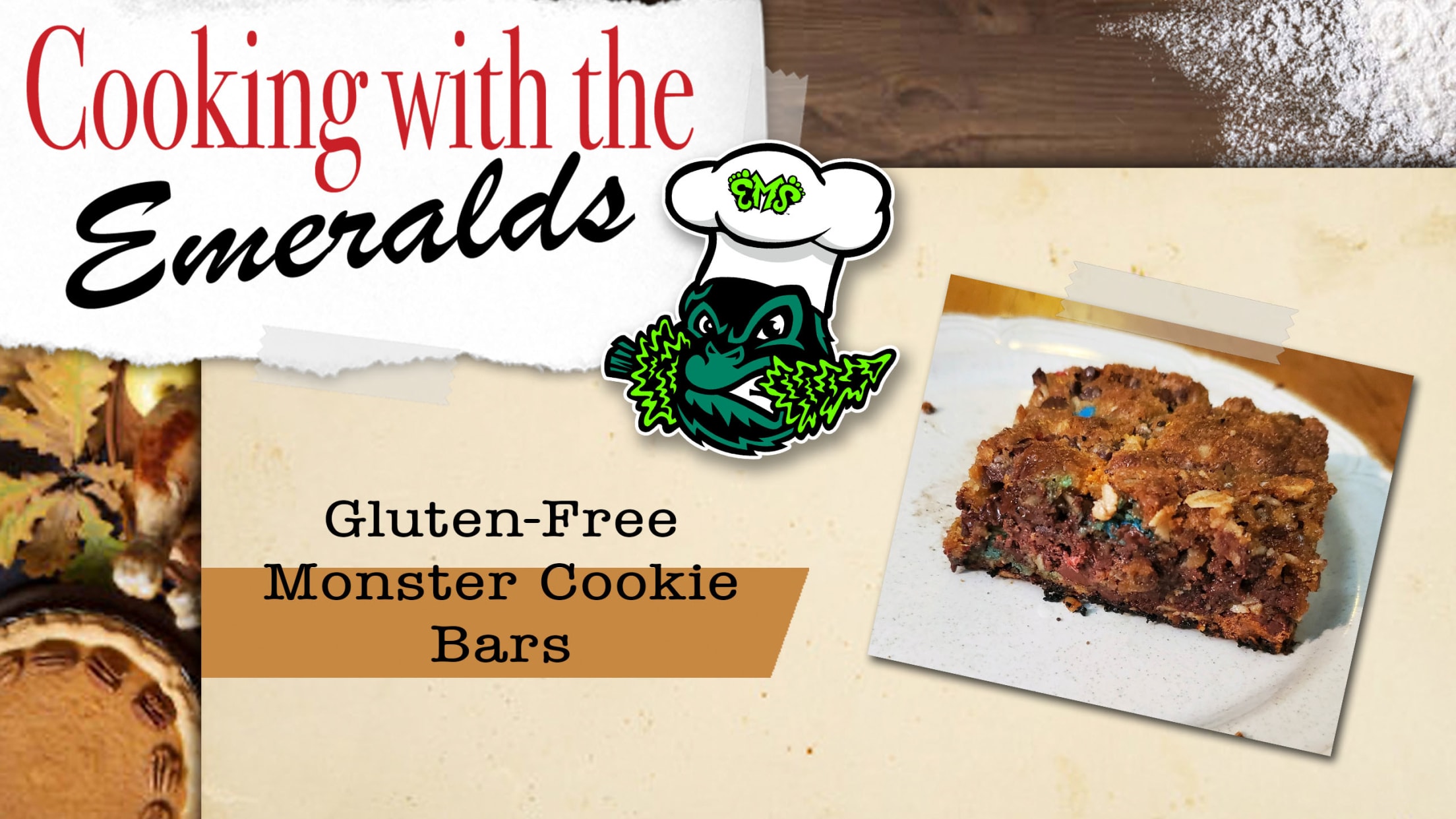 Prep Time: 20 Min Cook Time: 20 Min
Prep Time: 20 Min
Cook Time: 20 Min
Equipment:
Standard cookie sheet. Parchment paper, silpat liner, or cooking spray.
Ingredients:
1 cup packed brown sugar
1 cup granulated sugar
1/2 cup (1 stick) salted butter, softened
1 1/2 cups creamy peanut butter
3 large eggs
1 tablespoon vanilla extract
1 1/2 cups quick oats
3 cups old-fashioned oats
1 teaspoon baking soda
1-2 cups mini m&m's
1 cup mini chocolate chips
Instructions:
Heat oven to 350 degrees. Prepare a cookie sheet by lining it with parchment paper, silpat liner, or spray with cooking spray.
In large bowl, or bowl of a stand mixer, combine brown sugar, granulated sugar, peanut butter, and butter. Beat until pale in color and fluffy.
Add the eggs and vanilla extract. Blend together.
Add in the oats and baking soda. With a rubber spatula or wooden spoon, mix by hand until combined.
Add in the m&m's and chocolate chips (reserve some for top of bars if wanted). Stir together well until combined.
Dump onto your parchment lined cookie sheet and spread out. This will take several minutes, but it can be done. Sprinkle the reserved m&m's and chocolate chips on top (if wanted). Press down slightly into dough.
Bake for 17-20 minutes. The edges will be lightly browned and the middle will still look pale and underdone, but it will finish baking as it cools. Let cool for at least an hour so the bars can firm up and come together. You do not want to over-bake these!