Cooking with the Emeralds - Mini Pumpkin Pies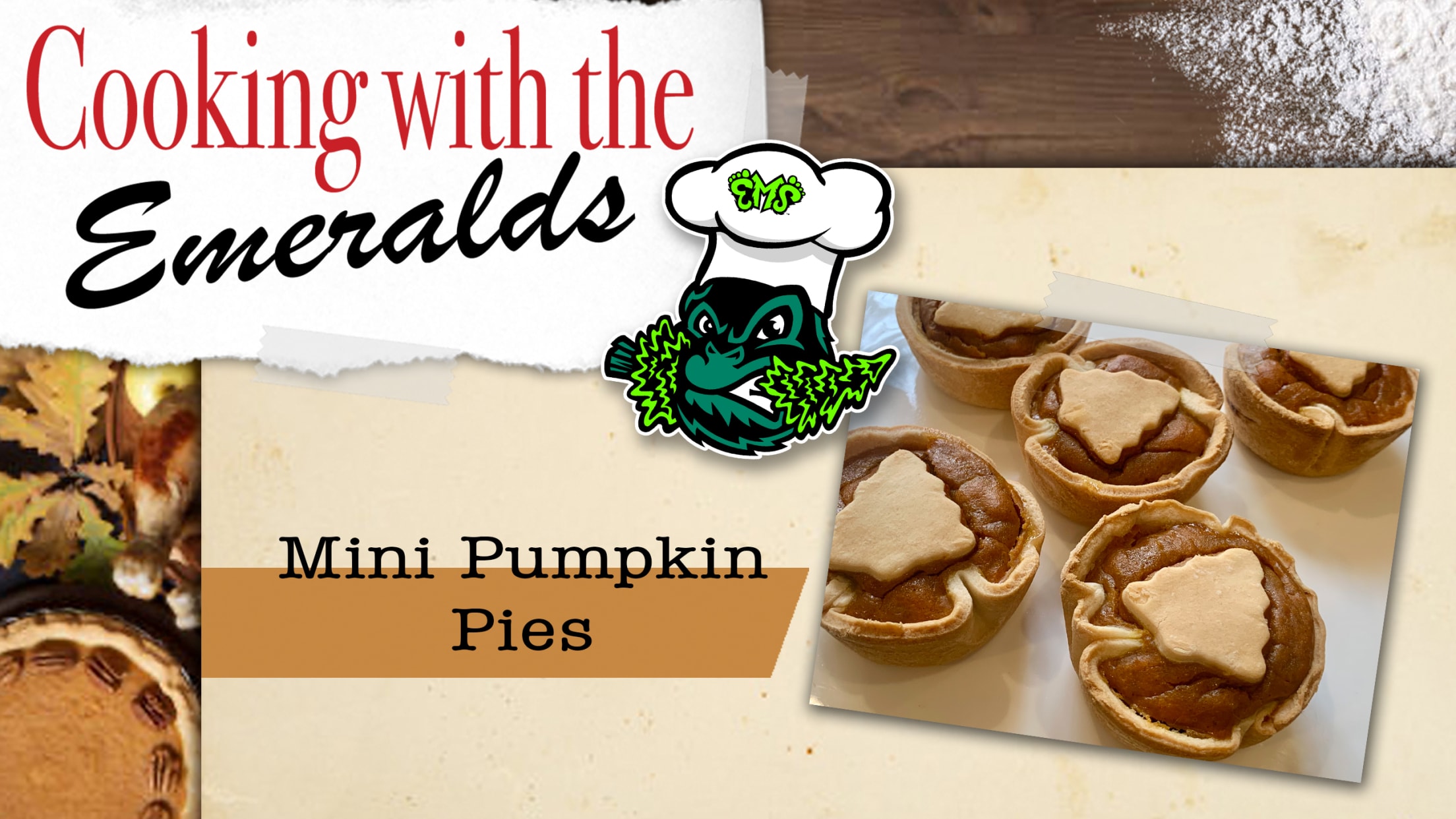 Prep Time: 20 mins Cook Time: 25 mins
Prep Time: 20 mins
Cook Time: 25 mins
Equipment
You will need a 4-inch round cookie cutter and a standard size muffin tin. One box of 2 refrigerated pie crusts gives you enough dough for 12 mini pies with pastry leaves (rerolling the scraps).
Ingredients
1 package refrigerated pie crusts (2 crusts or dough for 2 crusts)
1 15 oz. can pumpkin puree (not pumpkin pie filling)
1 14 oz. can sweetened condensed milk
2 large eggs
1 tablespoon Pumpkin Pie Spice
Instructions
Preheat oven to 425°F.
Roll out pie crust on floured surface and cut out (12) 4-inch circles of dough, rerolling scraps. Use any remaining scraps of dough to cut out decorative leaves for tops of pies if desired.
Spray your muffin tin with nonstick spray then place your 4 inch circles of dough in muffin tin.
Mix pumpkin, sweetened condensed milk, eggs and pumpkin pie spice in large bowl until smooth.
Pour filling into pastry lined muffin cups. Top with a pastry leaf if desired.
Bake 15 minutes. Reduce oven temperature to 350°F. Bake 20 - 25 minutes longer or until knife inserted comes out clean.
Allow to cool 30 minutes in pan and remove to wire rack to cool for another hour for pumpkin filling to set completely.