Emeralds Take First Game Of The Series Against Hillsboro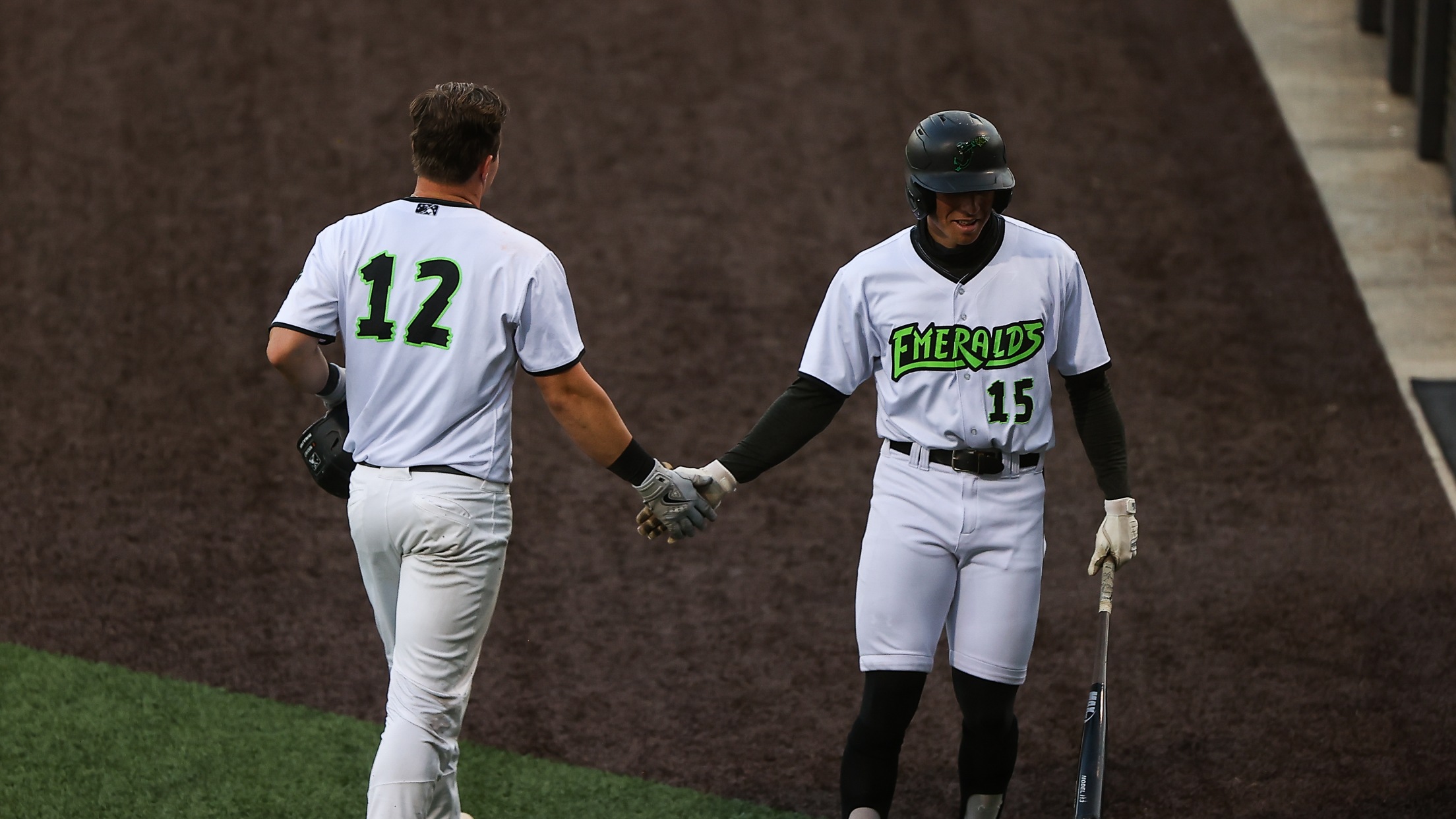 (Gary Breedlove)
The Emeralds continue their hot streak as they beat the Hillsboro Hops at home 5-4. Nick Swiney started on the mound at P.K Park, and within two innings, he gave up two hits, four runs, walked five, and struck out three. Nick Morreale was awarded the win tonight after giving
The Emeralds continue their hot streak as they beat the Hillsboro Hops at home 5-4.
Nick Swiney started on the mound at P.K Park, and within two innings, he gave up two hits, four runs, walked five, and struck out three. Nick Morreale was awarded the win tonight after giving up one hit and striking out one in his one-inning performance.
Eugene was the first team to score in the first inning after Casey Schmidt hit an RBI ground-ball single and Vaun Brown came home.
Hillsboro hopped on the board in the second inning once designated-hitter Danny Oriente grounded out to third, and center-fielder Wilderd Patino scored for the Hops.
In the bottom of the second inning, Luis Toribio hit a home run so far that none of Hillsboro's defensive players moved. Eugene took a 2-1 lead.
The lead didn't last long as the Hops bounced back an inning later. Third-baseman Deyvision De Los Santos doubled on a ground ball to left field, and two runners scored. Oriente hit a sacrifice fly to right field, and De Los Santos crossed the plate.
The rest of the night belonged to the Emeralds. Robert Emery doubled on a fly ball to center field in the fourth inning, causing the Hops' lead to be cut down to one.
In the bottom of the sixth, Riley Mahan hit a sacrifice fly to left field, and Patrick Bailey tied the game.
The fifth and final run of the game was scored in the seventh inning. Jairo Pomares singled on a fly ball to right field, and Vaun Brown came home.
The Emeralds' will look to extend their win streak to five tomorrow at 6:35 for the second game of the series. The first pitch will be thrown at 6:35, and gates will open at 5:30 for a beachball giveaway. The game will be available to stream on MiLB.TV.