Emeralds' Pen Unable to Hold Off Spokane Bats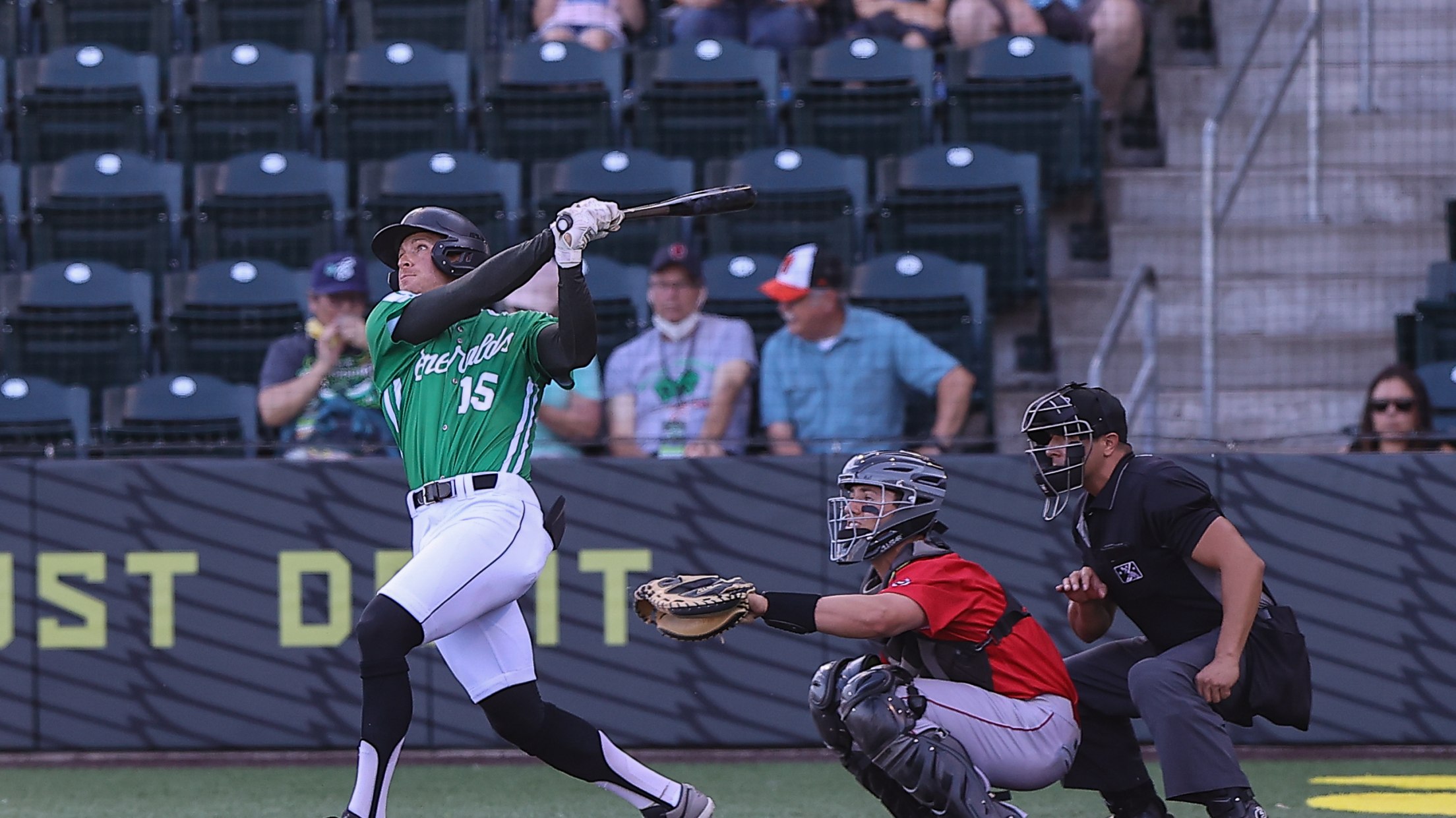 (Gary Breedlove)
The bullpen was unable to keep the Spokane Indians off balance at the plate 8-5. In the first inning, an RBI double by LF Jairo Pomares would drive in the first run of the game 1-0. But the Indians answered back with two runs on an RBI fielder's choice by
The bullpen was unable to keep the Spokane Indians off balance at the plate 8-5.
In the first inning, an RBI double by LF Jairo Pomares would drive in the first run of the game 1-0.
But the Indians answered back with two runs on an RBI fielder's choice by 3B Warming Bernabel and an RBI single by DH Colin Simpson 2-1.
In the following inning, the Indians added another run to their lead on an RBI single by CF Bladimir Restituyo to increase their lead 3-1.
Two innings later, Restituyo would drive in another run on an RBI single for more insurance runs 4-1.
The Emeralds made it a one-run game with an RBI single by 3B Casey Schmitt and an RBI groundout by 1B Luis Toribio 4-3.
An inning later, the Emeralds retake the one-run lead on a two-RBI double by CF Vaun Brown 5-4.
The lead would be short lived as the Indians drove in four runs on an RBI double by 1B Hunter Goodman, an error by Toribio would allow Goodman to score, an RBI single by 2B Nic Kent and a wild pitch to finish the Emeralds 8-5.
The Emeralds will look to rebound from their woes as they will have RHP Keaton Winn on the mound tomorrow. First pitch is at 6:35 PM, 6:20 pregame show on 95.3 The Score.