Season In Review | Top Tier Players Pass Through Emerald Valley Once More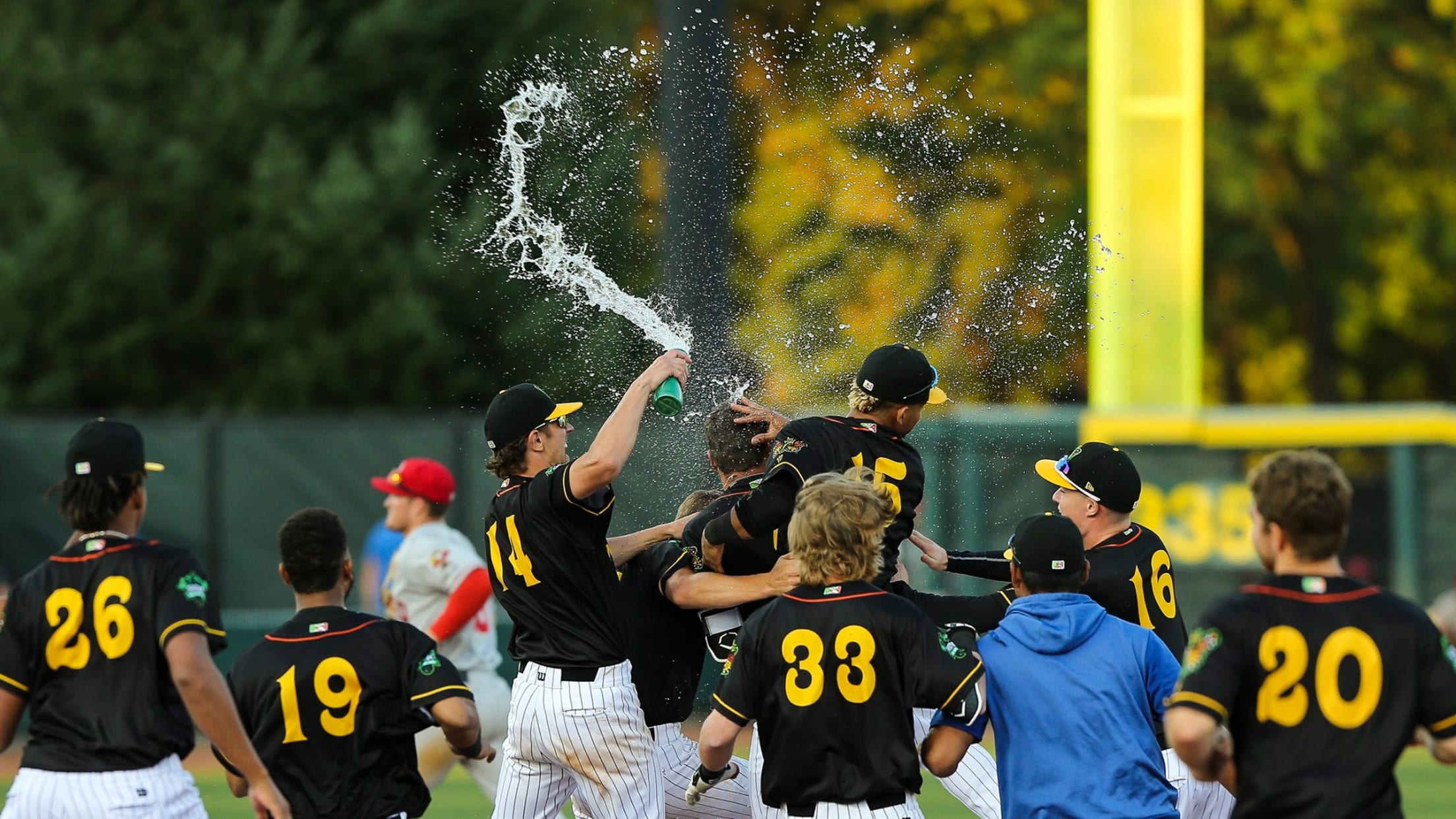 (Gary Breedlove)
With another season of Emeralds baseball now officially in the rear-view mirror, we're taking a look back at some of the special moments and memories created during the 2019 season. To start this season's series of recaps, we look back at some of the players that passed through Eugene and
With another season of Emeralds baseball now officially in the rear-view mirror, we're taking a look back at some of the special moments and memories created during the 2019 season. To start this season's series of recaps, we look back at some of the players that passed through Eugene and their noteworthy accomplishments as Ems.
Top Prospects Play In Eugene
All five of the Chicago Cubs' top 2019 picks suited up in Eugene this past season - Ryan Jensen (RHP | Fresno State | 1st Round), Chase Strumpf (2B | UCLA | 2nd Round), Michael McAvene (RHP | Louisville | 3rd Round), Chris Clarke (RHP | USC | 4th Round) and Josh Burgmann (RHP | Washington | 5th Round) all spent ample time in Eugene during 2019 with all but Strumpf finishing the season with the Ems.
All told, the Emeralds rostered a total of eighteen (18) players selected in the 2019 draft, a number of each made an instant impact upon arriving in the Emerald Valley.
In addition, this past season saw the Ems field seven of the Chicago Cubs' top thirty prospects per MLB.com (RHP Ryan Jensen: #7 | 2B Chase Strumpf: #10 | RHP Kohl Franklin: #15 | RHP Yovanny Cruz: #19 | RHP Richard Gallardo: #20 | RHP Michael McAvene: #25 | SS/2B Pedro Martinez: #29).
Players Promoted Up The Ranks
A total of fifteen (15) players - three (3) infielders, three (3) outfielders, one (1) catcher, and eight (8) pitchers - that suited up for the Ems during 2019 finished the season at a higher level (not including rehab assignments).

Ems Receive League, Organizational Honors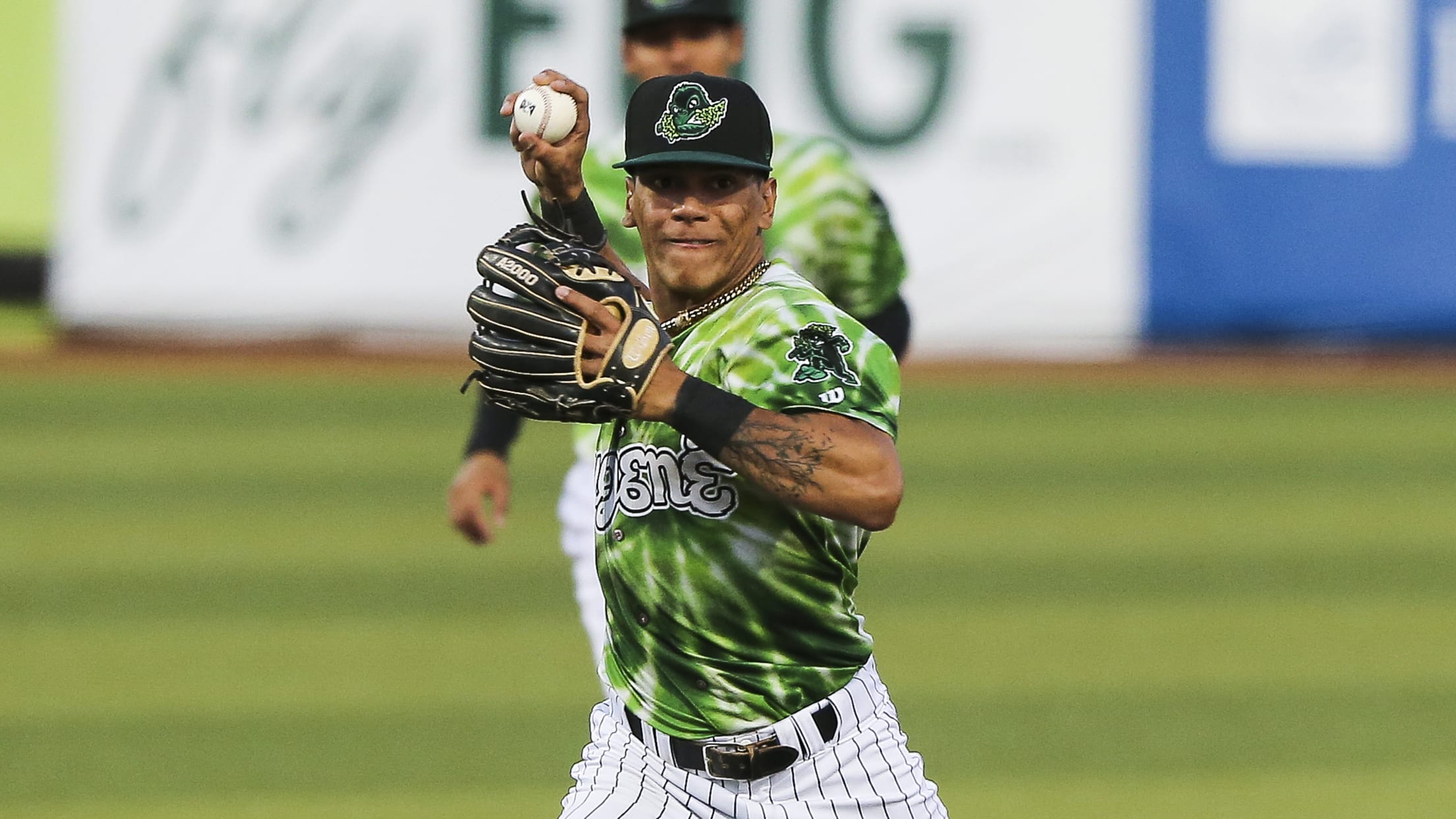 In addition to all of the player promotions that occurred during the 2019 season, a number of Ems players received noteworthy honors from both the Northwest League and the Chicago Cubs organization.
OF Fernando Kelli, RHP Riley McCauley, INF Jake Slaughter, and 2B Chase Strumpf were each voted as NWL Midseason All-Stars while OF Edmond Americaan was honored as a NWL Year-End All-Star.
Last but not least, INF Pedro Martinez was named as the Chicago Cubs Minor League Player of the Month for July. The 18-year-old was sensational during the month of July, batting .402 (33-for-82) with five doubles, one triple, one home run, 13 walks, 11 RBI and 12 runs scored.
Stay up to date with the Emeralds by following the team on Facebook, Twitter and Instagram.