Everett wins series, fall in finale 6-1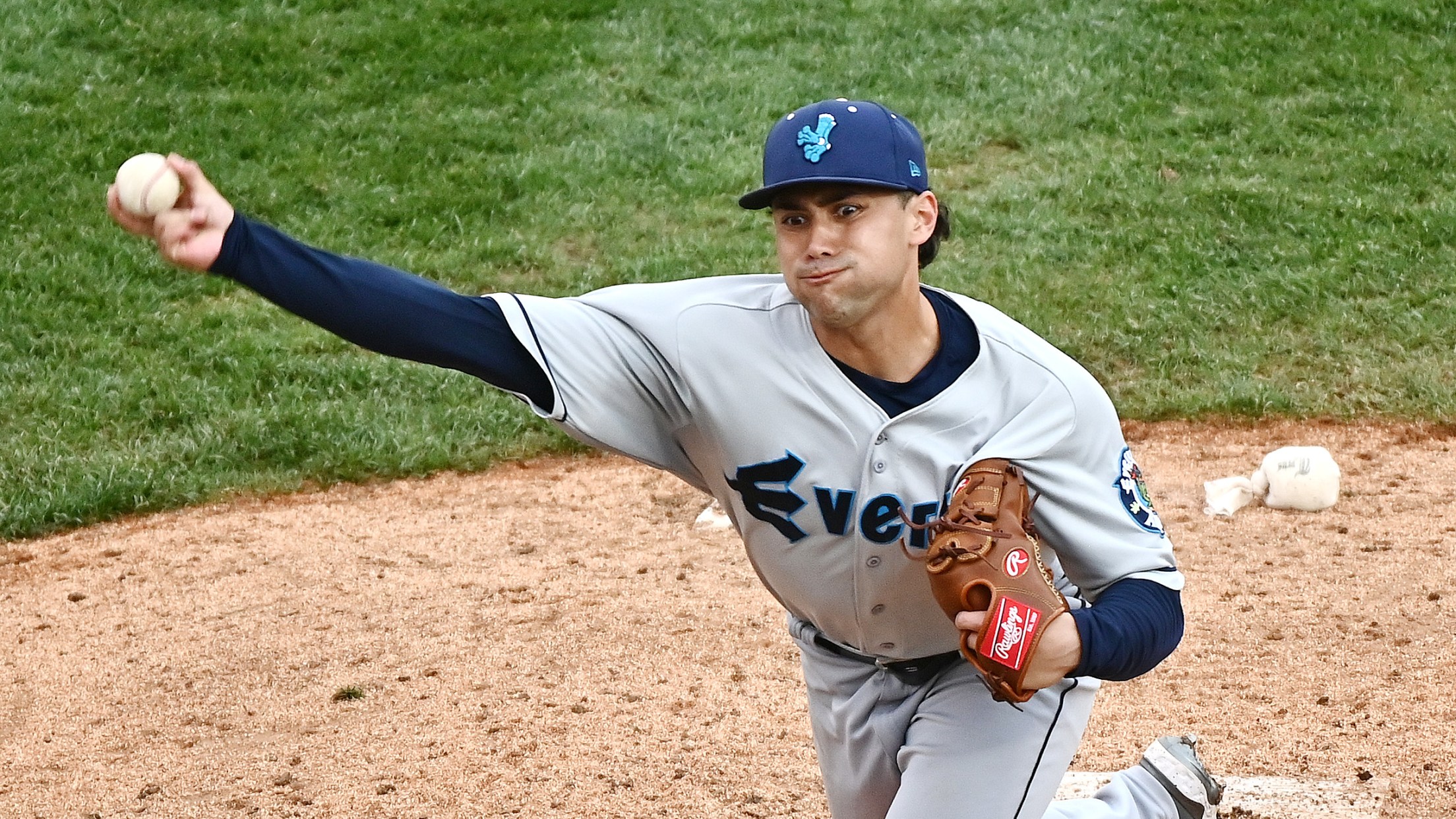 VANCOUVER, BC: Scoreless for the first five innings, the Vancouver Canadians exploded for six runs over three innings to win the final game of the series 6-1. Despite the loss, Everett still took the series four games to two. Fred Villarreal was making his second spot start of the series
VANCOUVER, BC: Scoreless for the first five innings, the Vancouver Canadians exploded for six runs over three innings to win the final game of the series 6-1. Despite the loss, Everett still took the series four games to two.
Fred Villarreal was making his second spot start of the series kept Vancouver at bay. Allowing only two hits in 3.0 innings with no walks.
James Parker doubles (13) on a fly ball to center fielder Dasan Brown to score Josh Morgan in the fifth inning to start the scoring. Unfortunately, the Canadians would score three times in the inning off of reliever Brendan McGuigan (0-3) and never look back. Leo Jimenez, Riley Tirotta and PK Morris each drove in a run.
Garrett Spain homered in the eight inning to end the scoring.
Everett was out hit in the game 8-3. In addition to the double by Parker, Mike Salvatore and Dariel Gomez each had hits in the game. The 12-game hit streak for Alberto Rodriguez came to an end.
Vancouver starter Jimmy Robbins allowed only one hit as he tossed five scoreless innings. He struck out 11 AquaSox. Time of the game 2 hours and 29 minutes.
The Frogs will be back at Funko Field on Tuesday, August 2nd against the Hillsboro Hops for Kids Day with a special 11:05am PDT first pitch. Newcomer, Bryan Woo is expected to get the start as he makes his AquaSox debut.
PICTURED ABOVE: Fred Villarreal
PHOTO CREDIT: James Snook
ABOUT THE EVERETT AQUASOX:
The Everett AquaSox are the High-A affiliate of the Seattle Mariners who were ranked number one by Baseball America's 2022 Organization Talent Rankings. Group tickets, BBQ outings and ticket packages for the 2022 season are selling fast but still available for purchase. For more information on how you can be a part of our team this season call our office at (425) 258-3673 or visit AquaSox.com for more information.