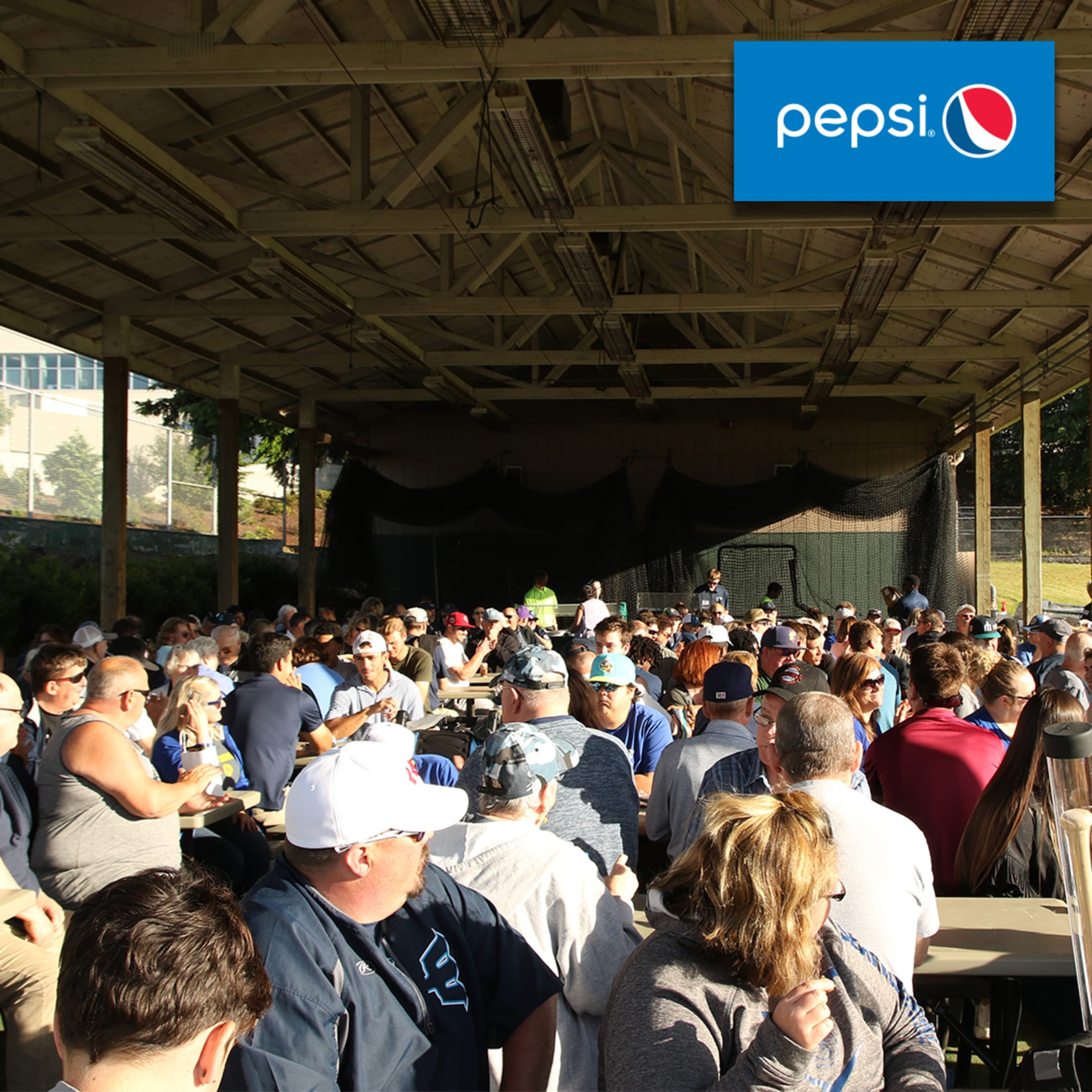 Boost your outing with a pregame picnic in the Pepsi Picnic Pavilion! This hospitality area can accommodate groups anywhere from 20 people up to 600, making it the perfect fit for almost any group.
Enjoy an all-you-can eat buffet-style picnic in our Pepsi Picnic Pavilion, including upper reserved tickets. With the ability to host picnics of 20 up to 600 people, we do all the set up, cooking, entertainment and clean up.
When you treat your group to a picnic in the Pepsi Picnic Pavilion, you and your group will have 90 minutes of all-you-can-eat food starting when the gates open one hour before the first pitch. Your group will also receive video board recognition and a special visit from Webbly.
$26.00 per adult
$20.00 per child 12 and under
Pepsi Picnic Pavilion Menu
Hamburgers & Cheeseburgers - Hot Dogs - Bush's Baked Beans - Potato Salad - Fruit Salad
Assorted Chips & Cookies - Pepsi Products & Bottled Aquafina