Big Lead Pads Woodpeckers in First Win of Road Trip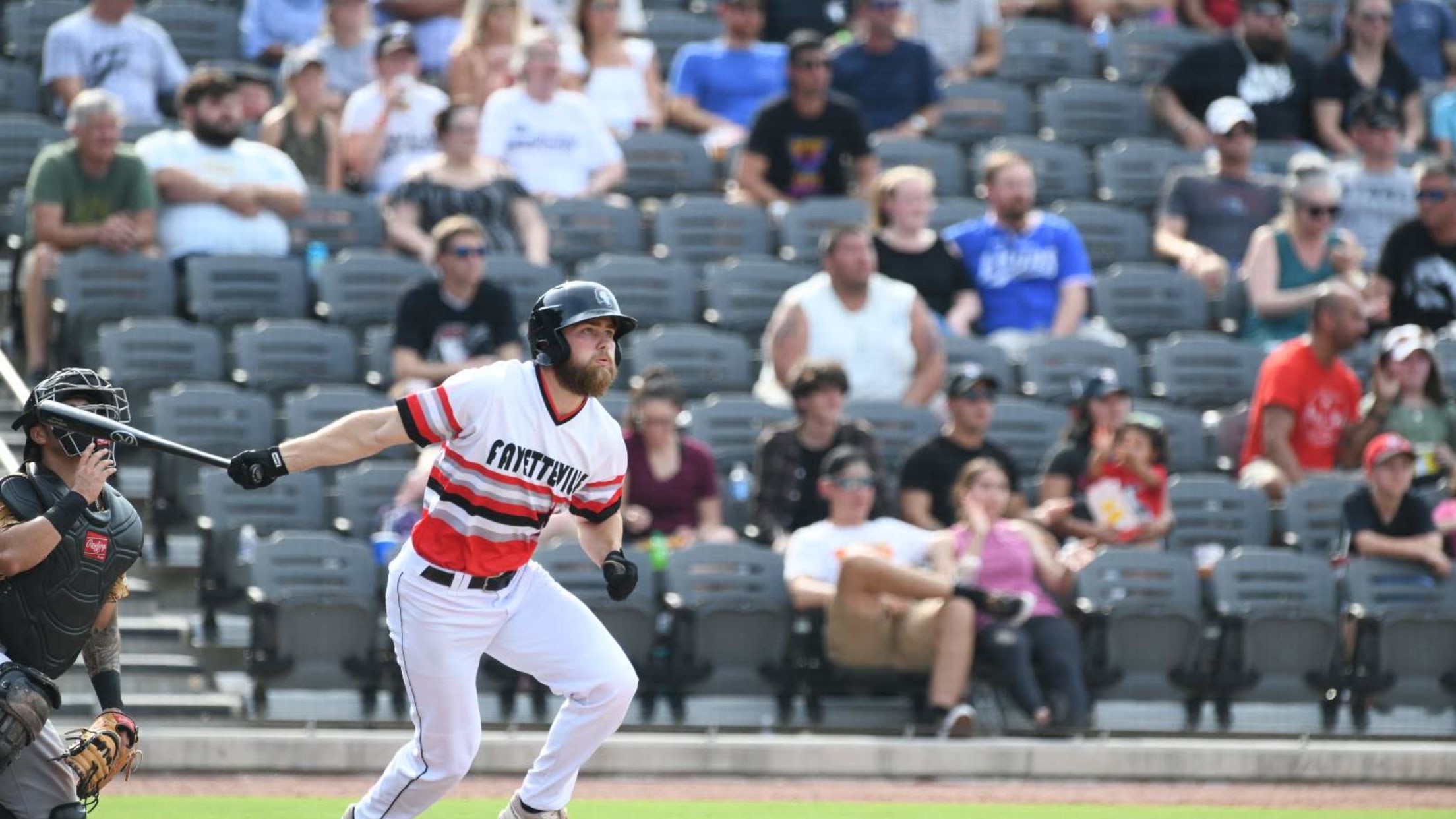 FAYETTEVILLE, NC - Five runs over the final third of the game on Saturday night at Grainger Stadium helped cushion the Fayetteville Woodpeckers (33-44) to a 8-4 win over the Down East Wood Ducks. The victory was the first of the road trip in Kinston and ends a four-game losing
FAYETTEVILLE, NC - Five runs over the final third of the game on Saturday night at Grainger Stadium helped cushion the Fayetteville Woodpeckers (33-44) to a 8-4 win over the Down East Wood Ducks. The victory was the first of the road trip in Kinston and ends a four-game losing streak.
Justin Dirden quickly put Fayetteville on the board with a 427 ft. home run in the top of the first against Down East starter Nick Krauth (L, 3-5). Keyber Rodriguez tied the game in the bottom of the first with an RBI double.
Yainer Diaz gave Fayetteville their second lead of the night in his debut game, driving home Cristian Gonzalez with a sacrifice fly in the third to make it 2-1. Jordan Brewer scored on a throwing error in the top of the third, pushing to a 3-1 advantage.
Alex Santos pitched 3.2 innings, tied a season-high mark with five strikeouts, and departed in the fourth after loading the bases on a pair of walks. Diosmerky Taveras (W, 2-4) entered from the bullpen and struck out Jose Acosta to escape the jam and keep the lead intact. Taveras pitched through the eighth inning, allowing just two hits and one run on a Keyber Rodriguez RBI hit in the fifth that made it 3-2.
The Woodpeckers added needed insurance runs in the seventh on an RBI single from Gonzalez and a bases loaded walk by Brewer. Nick Yoder pitched the eighth and Luis Guerrero and Yohander Martinez added on with RBI singles. Diaz also connected for an RBI double to cap a three-run inning and an 8-2 lead.
Freylin Garcia emerged from the bullpen to close the ninth, but encountered trouble after allowing a sacrifice fly to Rodriguez and an RBI single to Christian Inoa. A walk to Angel Aponte loaded the bases, brought the tying run to the plate, and forced Garcia out of the game. Whit Drennan (S, 1) inherited the bases-loaded jam and secured the final two outs with a strikeout of Yenci Pena and a groundout from Thomas Saggese.
The series concludes on Sunday with first pitch scheduled for 1:00 p.m. ET at Grainger Stadium. The Woodpeckers will start RHP Elian Rodriguez and Down East will start RHP Orceli Gomez.
FULL BOX SCORE: https://www.milb.com/gameday/649258/final/box