Dubin Strong as Fayetteville wins Second Straight
Offense Provides Another High-Quality Day as Dubin Earns First Win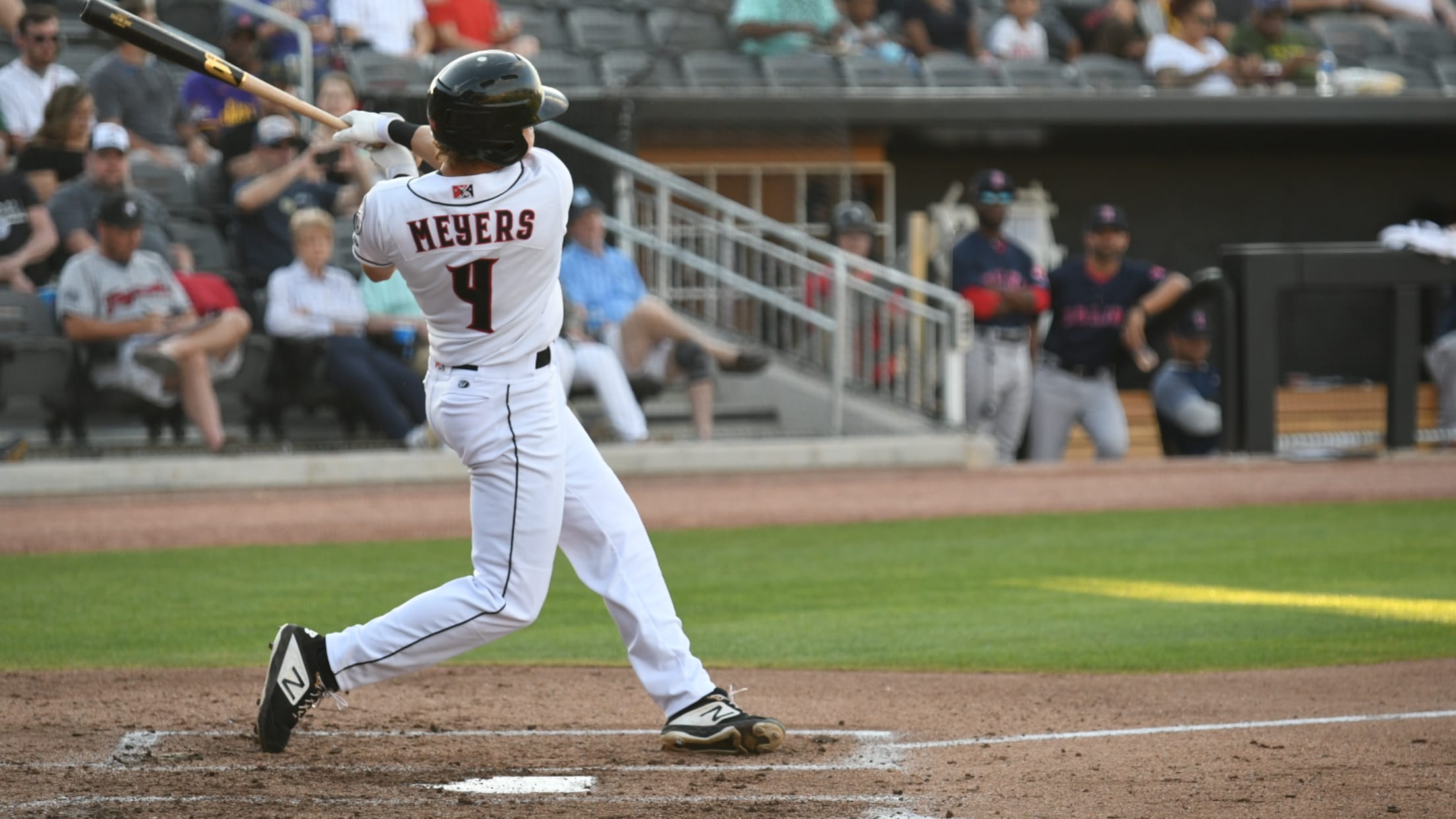 (JOSEPH DWYER )
Finding more offensive success at City Stadium in Lynchburg, the Fayetteville Woodpeckers logged their second consecutive win against the Lynchburg Hillcats on Sunday afternoon, 6-2. Shawn Dubin notched his first win on the mound since being promoted to Fayetteville while only allowing one run, and Jonathan Arauz launched his third
Finding more offensive success at City Stadium in Lynchburg, the Fayetteville Woodpeckers logged their second consecutive win against the Lynchburg Hillcats on Sunday afternoon, 6-2. Shawn Dubin notched his first win on the mound since being promoted to Fayetteville while only allowing one run, and Jonathan Arauz launched his third home run of the season, while extending his hit streak to 10 games at the same time.
Much like yesterday, both pitchers started extremely strong for their respective side. Shawn Dubin faced only one batter over the minimum through his two first innings, stranding a double in the second frame. While Adam Scott was one step better for Lynchburg, retiring the first six batters he faced, The Woodpeckers were able to attack him in the third inning. New addition Marty Costes led the third inning off with a single, and he was able to make it all the way to third following a walk and a wild pitch. With two runners in scoring position and only one out. Jacob Meyers and Jonathan Arauz went tandem on a pair of doubles to score three runs total in the frame. For Arauz, the double extended his active hit streak to 10 games, one game shy of tying the young franchise record held by Meyers.
As Dubin (W, 1-3) was handed a three-run lead, he followed by firing a scoreless third inning. The fourth inning got off to a rough start for Dubin, however, as he surrendered a pair of walks and a pair of singles before he could record an out. With the final single driving in a run, there was little room for error on Dubin's part, and the right-hander buckled in to force a double play at home for two outs, and he struck out the final batter in the frame to hold Lynchburg to only one run. To pay back Dubin for the strong finish in the fourth, Meyers and Arauz again went tandem in the fifth inning, with Meyers knocking a two-out single to center field, followed by a two-run home run by Arauz (3) to left field, pushing the lead to four.
With Scott (L, 2-5) gone after the fifth inning, Fayetteville plated one final insurance run in the sixth against reliever Nick Gallagher. With a pair of early walks, Costes delivered once again in his Woodpeckers debut, floating a single to center field to bring home a run from second base.
Following a scoreless fifth inning, Dubin was replaced by Brett Conine on the mound, and the right-hander shredded the Hillcats over his first two frames, only needing 27 pitches to pick up six straight outs and send the game into the eighth inning. Following a fielding error at third base, Conine was hit for an unearned run when Nolan Jones doubled to right-center field. With the lead trimmed to four runs, Tanner Duncan was called on to wrap things up for Fayetteville, and the North Carolina native got the job done by setting down the side in the ninth inning.
Fayetteville (23-27) will have a chance to win the series overall and force a split of their eight-game road trip when they play the finale of their set with Lynchburg (24-24) on Memorial Day. Nivaldo Rodriguez is the scheduled starter for the Woodpeckers on Monday, with first pitch coming from City Stadium at 6:30PM.
The Fayetteville Woodpeckers are the Advanced Single-A affiliate of the 2017 World Champion Houston Astros and play in their Inaugural Season at beautiful Segra Stadium in downtown Fayetteville. Segra Stadium, a $40 million state-of-the-art sports and entertainment venue, features space for over 5,200 fans, natural grass, a 25x70 LED video scoreboard, six luxury suites, four field boxes, the premium AEVEX Veterans Club level, Healy's Bar and outdoor party deck, a kid's zone, and more. With a rich history of baseball in the city of Fayetteville and Cumberland County, the Woodpeckers are thrilled to write a new chapter with their inaugural campaign on Hay Street. Fans are encouraged to visit FayettevilleWoodpeckers.com to purchase tickets, learn more about the team, and find out about upcoming events and promotions at the ballpark. Fans may also reach the Woodpeckers by visiting the BB&T Box Office in front of Segra Stadium, calling (910) 339-1989, or emailing [email protected].