Javier Shines as Former Woodpeckers Prove Staying Power in The Show 
Seven members of Woodpeckers inaugural team have made their MLB debuts in 2020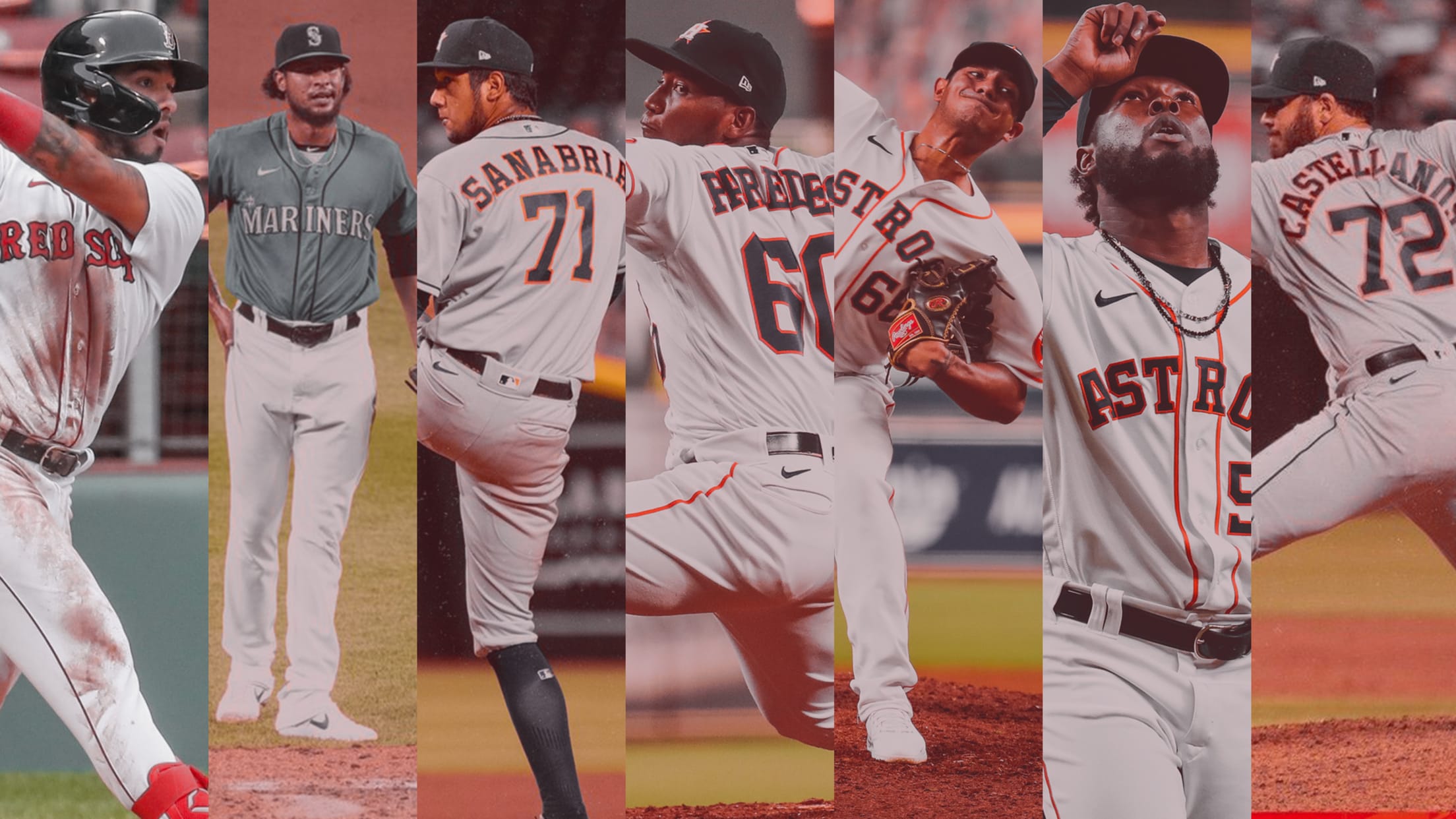 FAYETTEVILLE, N.C. – Only a year removed from their inaugural season, the Fayetteville Woodpeckers are already racking up quite the alumni list. Seven former Fayetteville Woodpeckers have made their Major League debuts in 2020, with nine players from the Woodpeckers' 2019 team having now appeared in the big leagues. In
FAYETTEVILLE, N.C. – Only a year removed from their inaugural season, the Fayetteville Woodpeckers are already racking up quite the alumni list.
Seven former Fayetteville Woodpeckers have made their Major League debuts in 2020, with nine players from the Woodpeckers' 2019 team having now appeared in the big leagues. In an unprecedented season that has seen many clubs lean on young stars with the "next man up" mentality, some names that once played in a Woodpeckers uniform are not planning on just grabbing a cup of coffee and enjoying the view; they're making a case to stay.
With a pitching staff mired by injuries, the Houston Astros have tapped into their farm system in what has turned into a dogfight for the AL West title this year. With key absences in the rotation to Justin Verlander and Jose Urquidy, Cristian Javier has relished the opportunity in a starting role for the reigning American League champs. Known for his steady heartbeat as the ace of the Woodpeckers staff last year, he has continued to show his poise on the biggest stage. During his MLB debut on July 29th, the 23-year-old set down in order the top of one of the toughest lineups in baseball, punching out Max Muncy, Mookie Betts, and Cody Bellinger of the Dodgers. It's not only his stuff, but his demeanor that showed the Astros staff he was ready to contribute at the major league level.
"Even that first year [I worked with him in Buies Creek in 2018], you start developing relationships with players as they come in, and he's just so calm all the time," said Nate Shaver, his manager in Fayetteville last season. "There's just not much that gets him fired up in a scattered sense. He gets locked in and he's in the zone; but in the sense of being outside of what he's capable of doing, he's always in his zone. You watch him on the mound, his level of poise when I first met him, that's kind of where he was. Now he's continuing to go up in levels and now he's in the big leagues, but the whole [player development] staff knew that he's that guy; he can get it done. Now with him being in the rotation, that's all being realized and coming to fruition."
In five appearances and four starts through Saturday, August 16th, Javier is 2-1 with a 2.91 ERA with 21 strikeouts to seven walks across 21.2 innings for Houston.
Known for an electric fastball and high-energy presence on the mound, fellow Dominican Enoli Paredes is proving to be an arm that Dusty Baker trusts out of the Astros depleted pen. The 24-year-old worked a scoreless ninth in an 8-2 opening night win and has been a key arm in late-inning situations. Paredes has recorded a scoreless outing in five of his first eight appearances while striking out ten over nine innings of work this year. With a contagious ear-to-ear grin captivating fans even more than his eye-popping fastball, his magnetic personality has also stood out to the Houston organization.
"When I first managed him last year, I came up with the phrase 'bringing the juice' every day for him," said Shaver. "He was a guy when we were practicing before the stadium [in Fayetteville] got built, we were doing a little intrasquad game and he was in the stands, he wasn't pitching, but he was just bringing energy to where we were practicing over at [Houston] Methodist. He was just bringing the juice all the time…You can see from his outings in the big leagues that he's had ones when he's come in and shut the door, he has that persona on the mound that's just electric and when he's on, it's just dominant."
After opening the season at the Astros' alternate site in Corpus Christi, righties Nivaldo Rodriguez, Humberto Castellanos, and Carlos Sanabria all achieved their dreams of pitching at the highest level. Castellanos' ascent was particularly impressive, having appeared in less than 13 innings above High-A last season.
Along with the debuts within the organization, two former Woodpeckers selected in last winter's Rule 5 draft have already started to make an impact elsewhere during the 2020 season.
Infielder Jonathan Arauz made Woodpeckers history on Monday, August 10th when he tallied the first Major League hits by a former Fayetteville player. Arauz snapped out of an 0-for-9 skid to start his career by going 3-for-4 with two RBI for the Red Sox. His first MLB hit came against Tampa Bay Rays pitcher Ryan Yarbrough on a line drive single to center field. The Panama native would add two more knocks against Aaron Loup and Jose Alvarado for a memorable night at Fenway.
The three-hit game began a scorching 9-for-17 tear for the 22-year-old Arauz, before his five-game hitting streak came to an end on Sunday. Last season, he began his sixth year in pro ball on Fayetteville's opening day roster, batting .252 with 8 home runs and a .710 OPS before a promotion to Double-A.
Spending his first four pro seasons in a system stacked with pitching prospects, intriguing right-hander Yohan Ramirez was snatched up as a reclamation project by the rebuilding Mariners and so far has paid early dividends. Following the Nook Laloosh archetype, the 25-year-old ranked third in strikeout rate among all minor leaguers with at least 100 innings thrown (13.42 K/9) last year, trailing only his teammates Luis Garcia and Javier, while simultaneously leading MiLB in walk rate (6.28 BB/9). As noted by Mike Petriello of MLB.com, via Statcast, his first 82 sliders in the big leagues have averaged 17.9 inches of horizontal movement, almost 9 inches above league average, flashing signs as a potential elite MLB weapon. He has started his career with Seattle fanning 16 across 10.0 innings, including a scoreless inning on opening night against the Astros.
Along with the seven players that have made their debuts this year, Bryan Abreu and Cionel Perez both got their first taste of the big leagues while with Houston last season. In 2020, Abreu, the Astros No. 5 prospect, pitched sparingly in three games before being optioned to the alternate site on August 6th. Eight other former Woodpeckers (Brett Conine, Shawn Dubin, Luis Garcia, Jojanse Torres, Forrest Whitley, Michael Papierski, Colton Shaver, Jake Meyers) are also at the Astros alternate site waiting for their first opportunity in The Show.
For the latest on the Woodpeckers, including interviews with players, coaches, Astros coordinators, and other unique guests from the Houston farm system and Fayetteville community, subscribe to the Woodpeckers Baseball Podcast hosted by Fayetteville broadcaster Matt Dean. Share and subscribe on Apple, Spotify, or wherever you listen to your podcasts. Listen HERE.