Six Arms Throw Second Combined No-Hitter in Woodpeckers Franchise History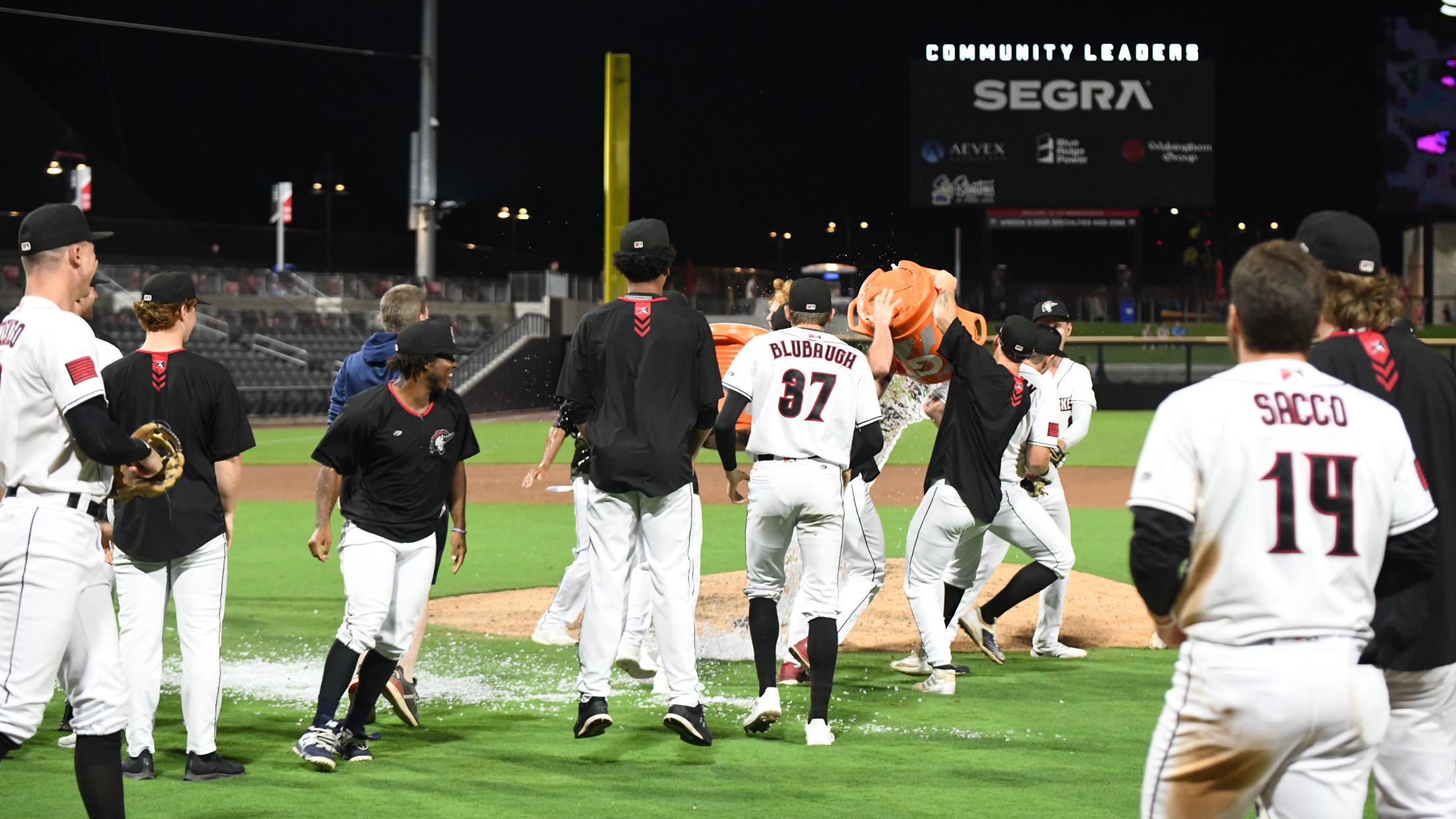 Fayetteville, NC - The Fayetteville Woodpeckers (53-74, 22-40) rolled out six different pitchers on Wednesday night and got a hitless effort from each one, stitching together just the second combined no-hitter in franchise history with a 3-0 victory over the Lynchburg Hillcats (62-66, 27-35) at Segra Stadium. It was the
Fayetteville, NC - The Fayetteville Woodpeckers (53-74, 22-40) rolled out six different pitchers on Wednesday night and got a hitless effort from each one, stitching together just the second combined no-hitter in franchise history with a 3-0 victory over the Lynchburg Hillcats (62-66, 27-35) at Segra Stadium. It was the first no-hitter in over a calendar year, with the last taking place on May 14th at home against the Kannapolis Cannon Ballers.
The historic night started with Bryant Salgado, who returned to the mound to pitch for the first time since August 18th. Salgado worked just one inning and struck out two before turning the ball over to Brett Gillis. Gillies struck out two as well and pitched into the third before Ronny Garcia came on to record the final out of the inning.
In the bottom of the third, Leodany Molina helped generate the first run of the night with a leadoff triple off Reid Johnston (L, 4-6). Garret McGowan drove in Molina on the next at bat with a groundout for the 1-0 advantage.
After the brief appearance from Garcia, A.J. Blubaugh (W, 2-1) entered from the bullpen and anchored the majority of the no-hitter. He walked Will Bartlett to start the fourth, hit Junior Sanquentin with a pitch, but escaped the inning after Joe Donovan hit into a double-play. He didn't allow a baserunner the rest of the night, striking out eight and retiring 14 Hillcats in a row while needing just 54 pitches to seal five hitless innings.
A pair of insurance runs crossed in the sixth. Tommy Sacco drove home Zach Cole with a single and Ryan Clifford flared a soft liner into center field for a hit that scored Sacco for the 3-0 lead.
Blubaugh carried the lead through the eighth and was replaced by Zack Matthews in the ninth inning. Matthews struck out Isaiah Greene to start the frame and got Jorge Burgos to ground out to first base, but suffered a lower leg injury coming off the mound on the play and was removed from the game.
Austin Temple was forced into duty on short notice and managed to record the final out of the no-hitter, striking out Bartlett with a breaking ball at the top of the strike zone.
The final series of the regular season is now even at a game a piece and continues on Thursday night at Segra Stadium. Getting the start for Fayetteville will be RHP Delyen Miley (3-8, 4.92 ERA), while Lynchburg is scheduled to start RHP Alonzo Richardson (1-3, 7.67 ERA). First pitch at Segra Stadium is at 7:05 pm.
FULL BOX SCORE: https://www.milb.com/gameday/669590/final/box