Taveras and Santos Shutout Kannapolis in Series Finale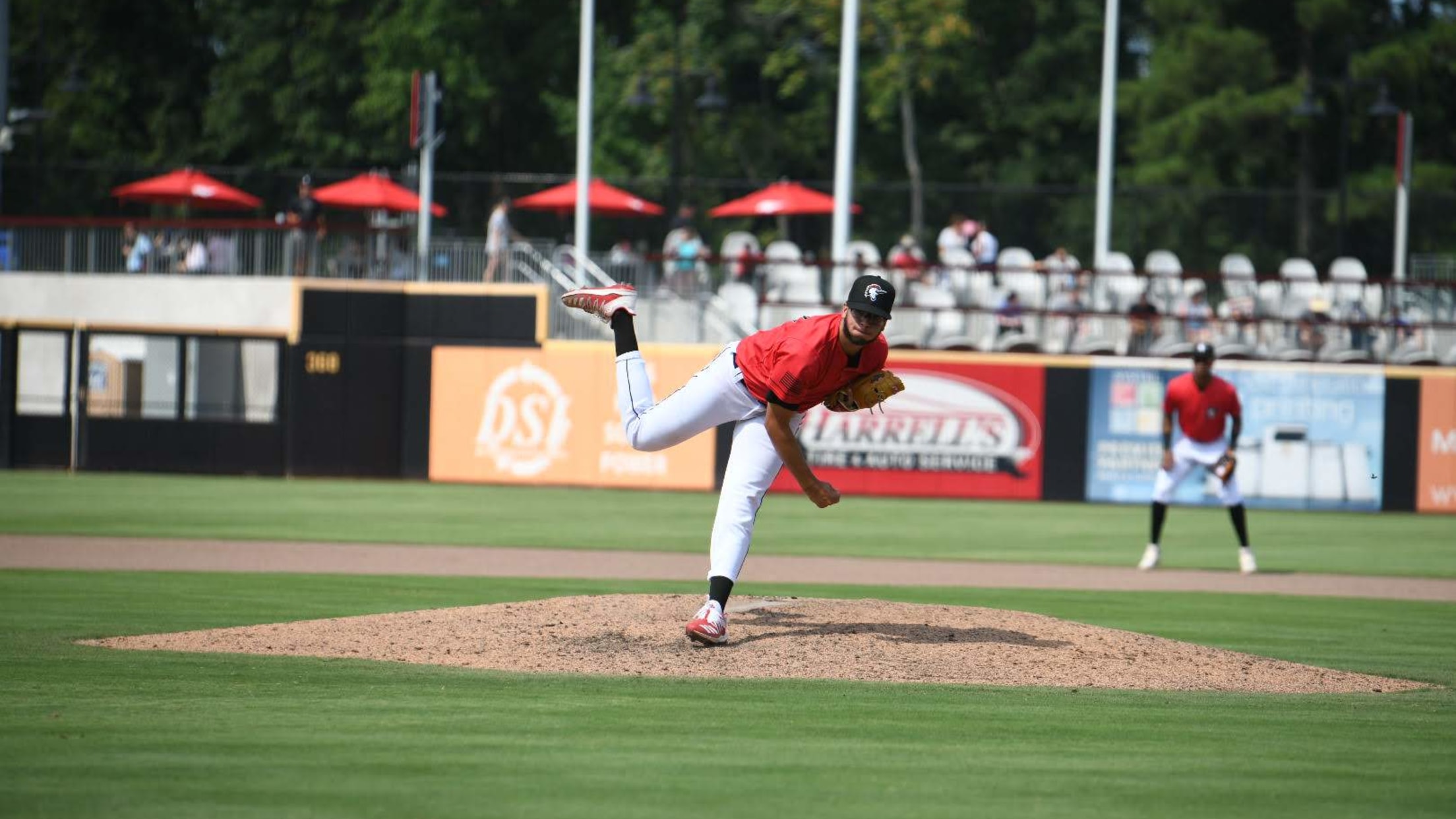 FAYETTEVILLE, NC - The Fayetteville Woodpeckers (32-40) shutout the Kannapolis Cannon Ballers (23-49) in a 2-0 victory on Sunday afternoon at Segra Stadium. The victory splits the series at three and is their fifth shutout this season. Diosmerky Taveras struck out three over his first two innings, but ran into
FAYETTEVILLE, NC - The Fayetteville Woodpeckers (32-40) shutout the Kannapolis Cannon Ballers (23-49) in a 2-0 victory on Sunday afternoon at Segra Stadium. The victory splits the series at three and is their fifth shutout this season.
Diosmerky Taveras struck out three over his first two innings, but ran into trouble in the third after hitting the first batters Lency Delgado Jr and Victor Torres with pitches. He quickly recovered with a double-play ball off the bat of Jose Rodriguez, and escaped the frame scoreless with a groundout from Samil Polanco. Taveras stranded two more runners in the fourth with consecutive strikeouts, and set down the side in order in the fifth to close his day.
The pitchers duel was carried through the fifth inning with a scoreless start from Matt Thompson. The White Sox number three prospect allowed just two hits, walked on and struck out five in a no decision.
Facing reliever Sammy Peralta (L, 1-1) in the sixth, Justin Dirden drew a walk with one out and stole second base. Jordan Brewer connected with a single that was bobbled by left fielder Chase Krogman, bringing Dirden home to make it 1-0 Woodpeckers. After Victor Mascai extended the inning with a two-out walk, Yohander Martinez singled in Brewer to make it a 2-0 game.
Alex Santos (W, 1-1) emerged to pitch the sixth and started his day with a strikeout of Samil Polanco. After walking Bryan Ramos, Santos got Luis Mieses to fly out for the second out. Nerio Rodriguez would throw out Ramos as he tried to steal second to end the inning.
Santos continued his efficient outing, striking out Caberea Weaver and Krogman to close the seventh. He picked right up in the eighth and struckout his third in a row, sending Delgado Jr. back to the dugout. Santos recorded the final three outs of the game on flyouts to complete the combined shutout, while holding Kannapolis hitless in his four innings of relief.
The Woodpeckers are off on Monday and will start up a six-game series on the road against the Down East Wood Ducks on Tuesday, with first pitch scheduled for 7 p.m. E.T. Both starters are TBA.
FULL BOX SCORE: https://www.milb.com/gameday/cannon-ballers-vs-woodpeckers/2021/07/25/649183#game_state=final,lock_state=final,game_tab=box,game=649183