Ten-Run Carolina Inning Ends Woodpeckers Winning Streak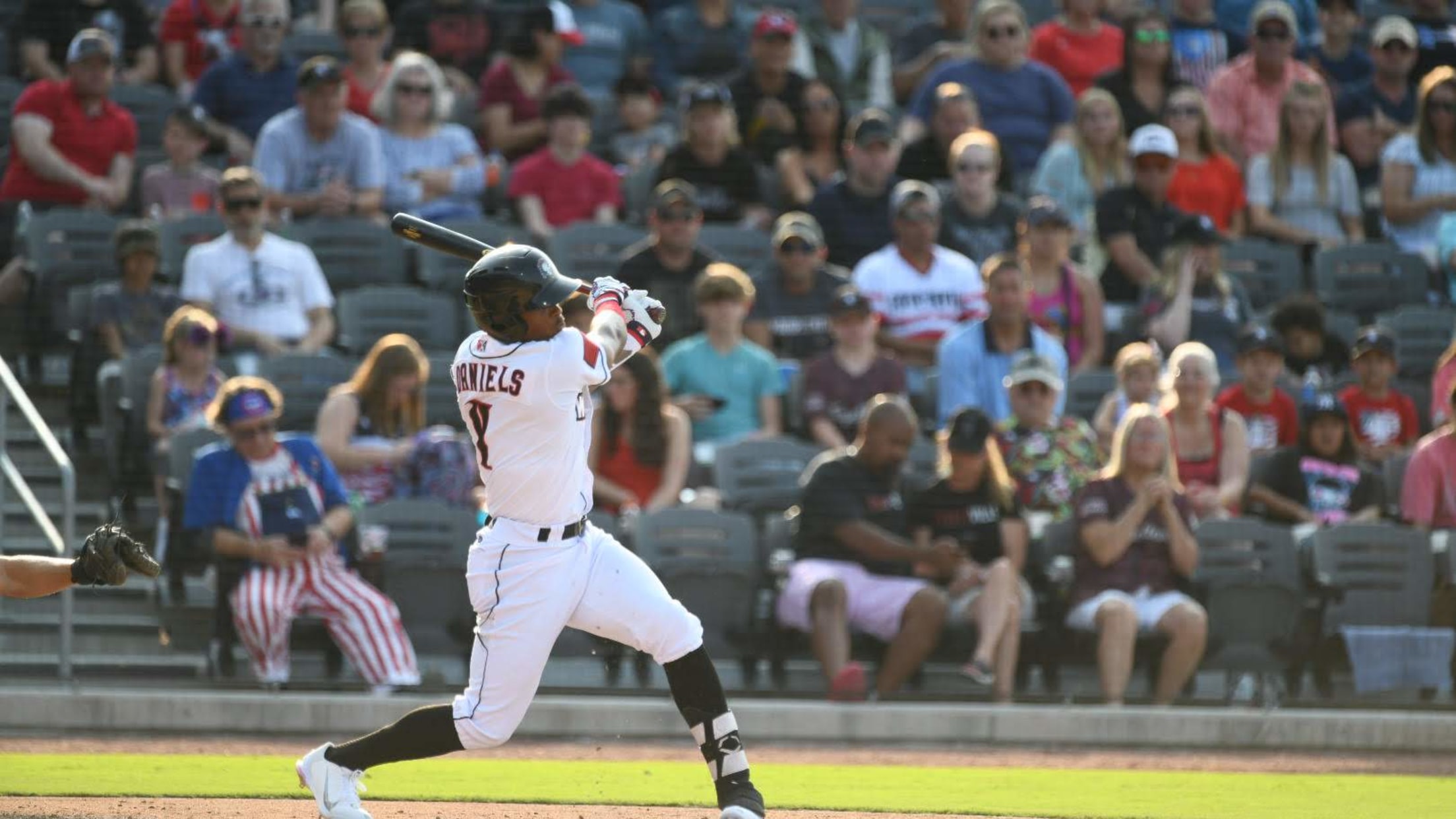 FAYETTEVILLE, NC - The Fayetteville Woodpeckers (22-30) overcame an early deficit against the Carolina Mudcats (29-23) before a ten-run seventh inning put the game out of reach in a 16-4 defeat on Saturday night at Segra Stadium. The loss to the Mudcats ends the Woodpeckers five-game winning streak, which tied
FAYETTEVILLE, NC - The Fayetteville Woodpeckers (22-30) overcame an early deficit against the Carolina Mudcats (29-23) before a ten-run seventh inning put the game out of reach in a 16-4 defeat on Saturday night at Segra Stadium. The loss to the Mudcats ends the Woodpeckers five-game winning streak, which tied the longest in franchise history.
Cesar Gomez started on the mound, pitched a scoreless first before surrendering two runs on an Alex Hall double in the second, and two more on a Ashton McGee double in the third to put Fayetteville down 4-0.
Kenedy Corona opened the scoring in the third with an RBI single against Nick Belzer (W, 4-2) to make it 4-1. In the fourth inning Justin Dirden connected with an RBI single to make it 4-2. A sacrifice fly by Sean Mendoza tightened it to 4-3, and Zach Daniels knocked in a run with a single to tie the game.
Alex Santos (L, 0-2) entered in the fourth, tossed a scoreless inning, but surrendered the lead in the fifth on a Joe Gray Jr. home run. After allowing two more runners to reach scoring position, the right hander retired three in a row to escape the inning. His night came to an end after walking three in the sixth. Ernesto Jaquez emerged from the bullpen and stranded all three runners.
Carolina's colossal seventh inning was jump started by a Noah Campell two run homer off Jaquez. Jaquez walked four hitters after allowing the home run, two with the bases loaded and was replaced by Ronny Garcia. Garcia allowed all of the inherited runners to score as McGee hit a two-run single and Andre Nnebe capped a ten-run inning with a two-run double.
Yohander Martinez and Yeuris Ramirez, position players, combined to pitch the final two innings to close out the 16-4 defeat. Joey Matulovich (S,1) entered the game in the sixth for Carolina, inheriting a 5-4 lead, and pitched the final four innings to record the save.
With the series already in hand, the Woodpeckers will close it out on Sunday with first pitch scheduled for 2:00 p.m. E.T. Carolina will start LHP Brandon Knarr and Fayetteville will counter with RHP Misael Tamarez.