Woodpeckers Fall to Cannon Ballers Despite No-Hit Bid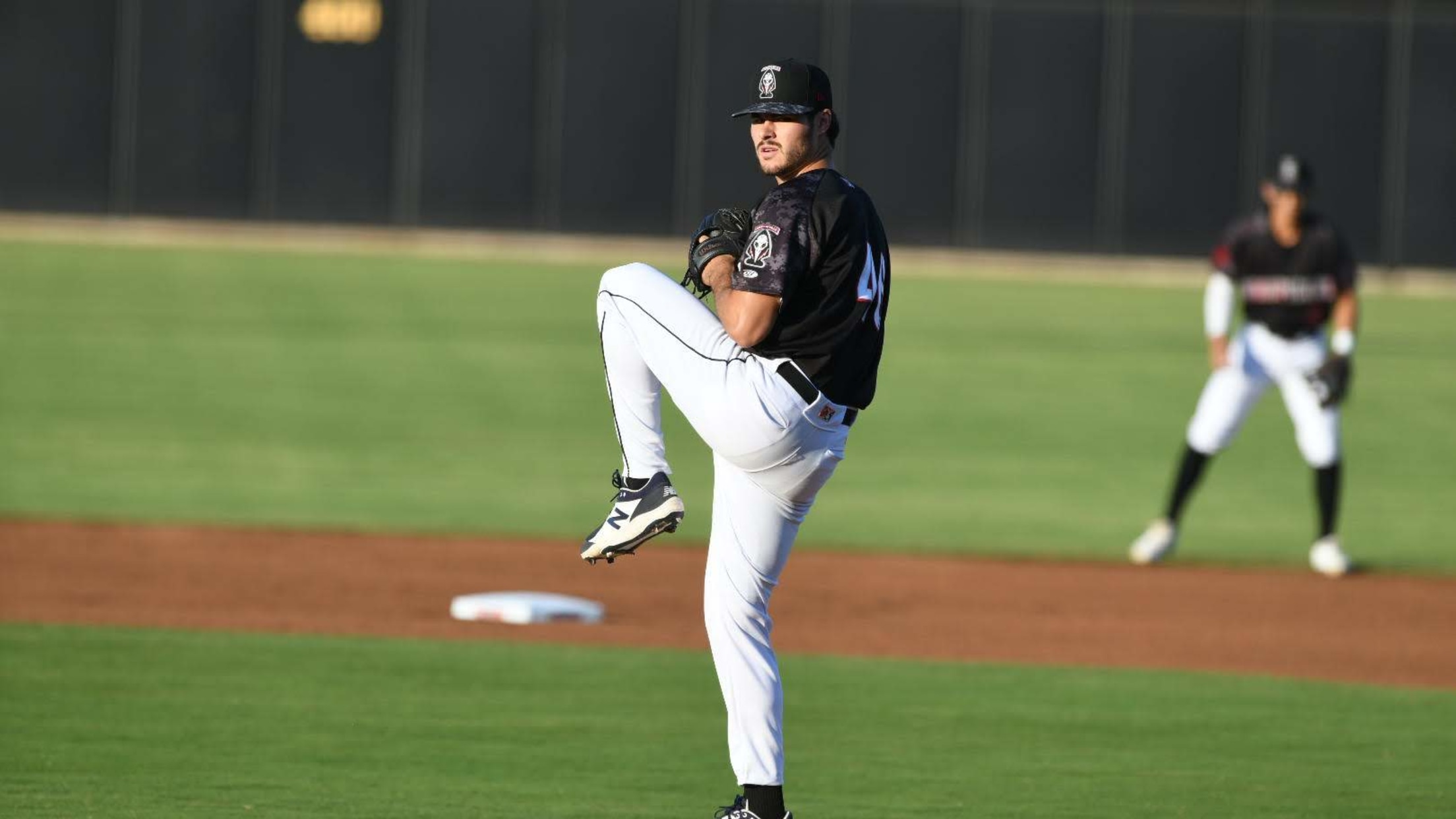 FAYETTEVILLE, NC - The Fayetteville Woodpeckers (51-60) carried a no-hit bid into the sixth inning before allowing the Kannapolis Cannon Ballers (33-79) to score in three straight frames and take Thursday's game at Atrium Health Ballpark by a 3-1 final. For the second straight night, Fayetteville trailed by two in
FAYETTEVILLE, NC - The Fayetteville Woodpeckers (51-60) carried a no-hit bid into the sixth inning before allowing the Kannapolis Cannon Ballers (33-79) to score in three straight frames and take Thursday's game at Atrium Health Ballpark by a 3-1 final. For the second straight night, Fayetteville trailed by two in the ninth, this time unable to pull off the comeback.
Carlos Calderon and Brooks Gosswein eached started the game with three scoreless innings on the mound. The first and only run of the night for Fayetteville came on a solo home run from Jordan Brewer in the fourth, his fifth of the year to put Fayetteville ahead 1-0. Calderon pitched through four innings, walked five, but did not allow a hit.
Aaron Brown (L, 1-2) took over in the fifth and struck out the Kannapolis side in order. He recorded two quick outs in the sixth before allowing an infield single to Bryan Ramos that ended the no-hit bid. In the following at-bat, Adam Hackenberg deposited a double into the left field corner that scored Ramos and knotted the game 1-1.
After a pair of strikeouts starting the seventh, Chase Krogman belted a solo home run off Brown to give Kannapolis a 2-1 advantage. Ramos added an insurance run with an RBI double in the eighth that made it 3-1. Brown struck out seven over four innings and didn't issue a single walk in the loss.
Trailing 3-1 in the ninth, Brewer and Nerio Rodriguez both struck out facing Theo Denlinger (S, 2) and Justin Williams grounded out to shortstop, closing the game in 1-2-3 fashion.
The series continues on Friday night with first pitch scheduled for 7:00 pm ET. The Woodpeckers will start RHP Elvis Garcia (1-0, 1.69) and Kannapolis will counter with RHP Drew Dalquist (2-9, 5.21)
FULL BOX SCORE: https://www.milb.com/gameday/649145/final/box