Woodpeckers Start Final Homestand With Close Defeat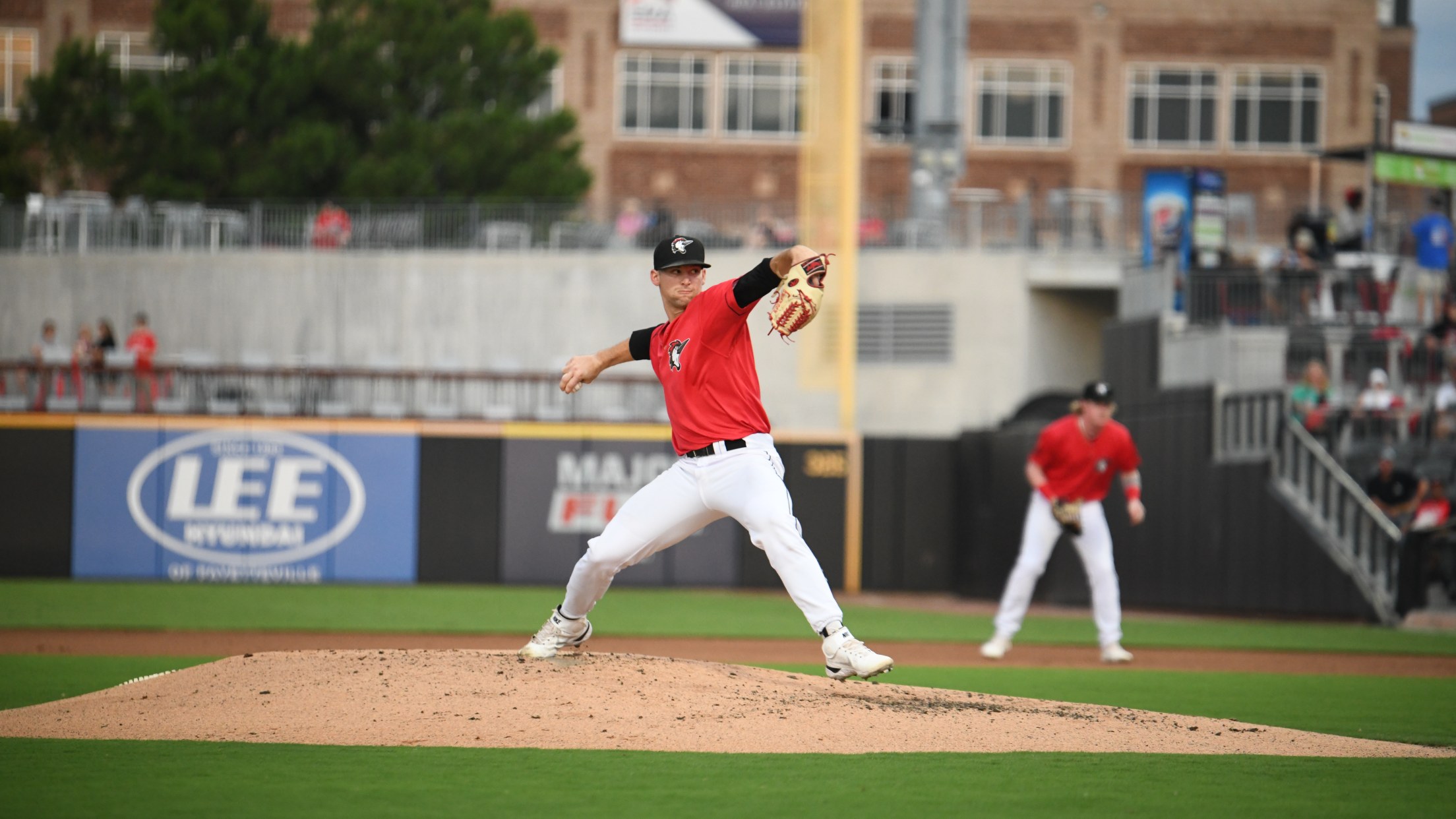 Fayetteville, NC - The Fayetteville Woodpeckers (52-74, 21-40) returned home for the final series of the regular season and flipped a four-run deficit into a one-run game on Tuesday night but couldn't pull off a late comeback in a 4-3 defeat to Lynchburg Hillcats at Segra Stadium. After not seeing
Fayetteville, NC - The Fayetteville Woodpeckers (52-74, 21-40) returned home for the final series of the regular season and flipped a four-run deficit into a one-run game on Tuesday night but couldn't pull off a late comeback in a 4-3 defeat to Lynchburg Hillcats at Segra Stadium. After not seeing Lynchburg at all in 2021, the matchup was the first in over three years dating back to July of 2019.
Nic Swanson (L, 3-4) opened his night with a scoreless first inning before surrendering a solo homer to Carson Tucker in the second. He returned for the third and allowed three more runs on RBI doubles from Tucker and Dayan Frias, along with an RBI single from Will Bartlett that jumped Lynchburg to a 4-0 lead.
Fayetteville couldn't generate any scoring until Lynchburg turned to their bullpen. Ryan Webb (W, 1-1) fired five scoreless innings and struck out ten. Braunny Munoz entered in the sixth and a two-out double that extended the inning. Jackson Loftin followed up with a grounder to short that would have ended the inning, but a throwing error from Dayan Frias allowed him to reach and put runners on the corners. With Zach Cole at the plate, a passed ball allowed Clifford to score and cut the game to 4-1.
The Woodpeckers bullpen halted all of Lynchburg's offensive momentum once Andre Scrubb entered in the fifth. Scrubb allowed just one baserunner and struck out three over two scoreless innings. He turned the ball over to Carlos Calderon in the seventh inning, who dominated as well. The righty issued a walk to begin his night before going on to strike out five and retire nine in a row.
Meanwhile the offense continued to climb their way back in the game. After a pair of strikeouts started the eighth, Jackson Loftin singled to center field off Franco Aleman and Zach Cole was hit by a pitch. Leosdany Molina drove home Loftin with a single and Ryan Wrobleski cut the game down to 4-3 with an RBI base hit.
Yeury Gervacio came on in the ninth and stunted Fayetteville's hopes of a comeback. He set down the side in order and recorded his first save of the season.
The final homestand of the 2022 season continues on Wednesday night with first pitch scheduled for 7:05 pm at Segra Stadium. The Woodpeckers are scheduled to start RHP Bryant (6-7, 4.81 ERA) Salgado and Lynchburg will counter with RHP Reid Johnston (4-5, 3.89 ERA).FULL BOX SCORE: https://www.milb.com/gameday/669594/final/box