Woodpeckers Take Series With 6-0 Shutout Over Cannon Ballers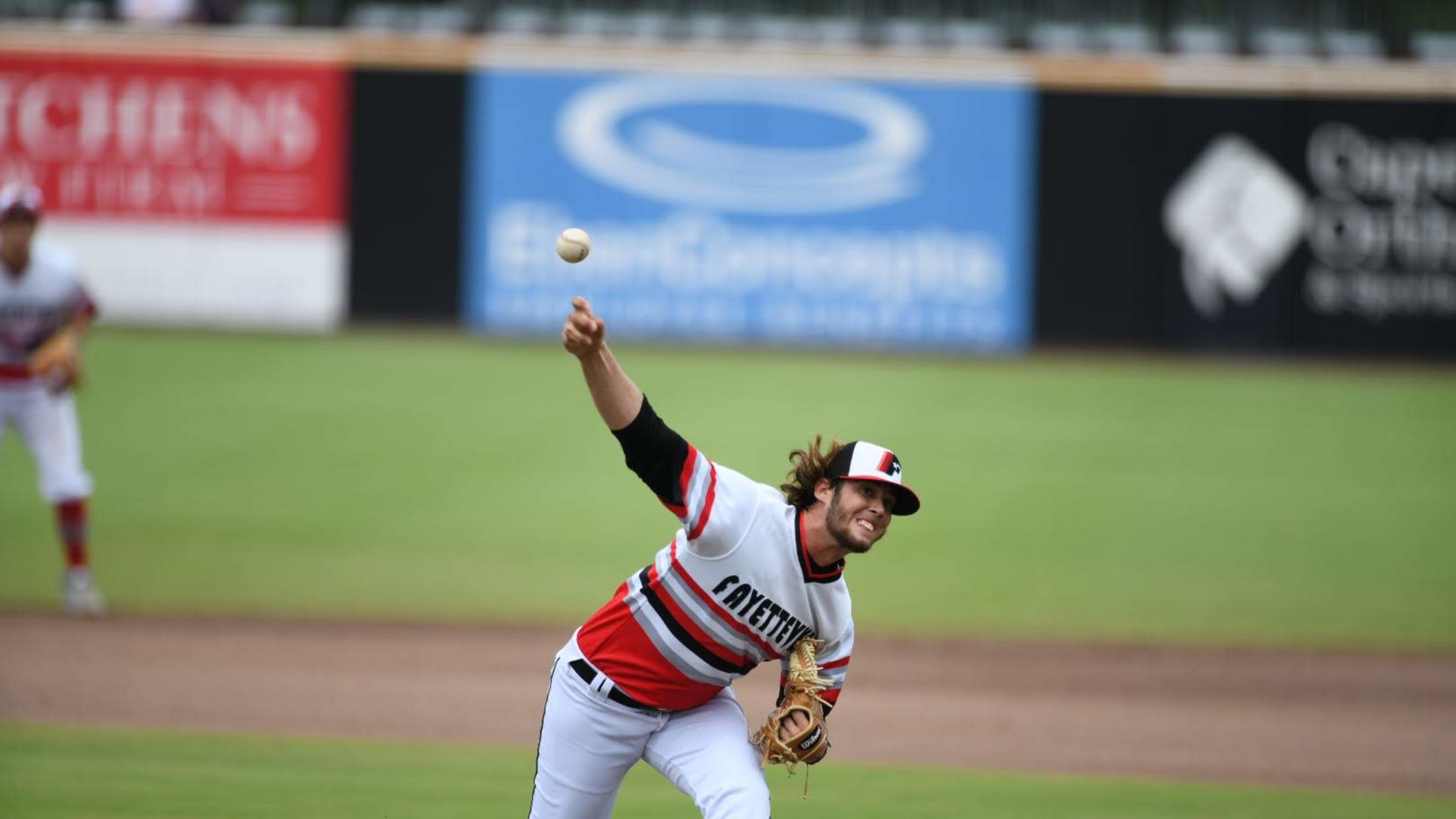 FAYETTEVILLE, NC - The Fayetteville Woodpeckers (12-17) locked up their second shutout of 2021 with a 6-0 victory over the Kannapolis Cannon Ballers (4-25) on Sunday afternoon at Segra Stadium. First pitch was delayed an hour and ten minutes due to a rain delay. Fayetteville started the scoring in the
FAYETTEVILLE, NC - The Fayetteville Woodpeckers (12-17) locked up their second shutout of 2021 with a 6-0 victory over the Kannapolis Cannon Ballers (4-25) on Sunday afternoon at Segra Stadium. First pitch was delayed an hour and ten minutes due to a rain delay.
Fayetteville started the scoring in the 2nd inning against Matt Thompson (L, 0-3). Bryan Arias and Justin Dirden drew walks and Luke Berryhill drove in the first run with a sacrifice fly.
Walks continued to plague Thompson, after he issued ball four to Yohander Martinez with two outs in the third. In the following at bat, Yeuris Ramirez hit a two run home run to make it a 3-0 game.
Shea Barry and Whit Drennan opened the afternoon with a combined three scoreless innings, before Luis Vega (W, 1-0) took to the mound in the 4th. Vega was spotted a six run lead thanks to a three run rally in the fifth.
Thompson began the fifth but saw his day come to an end after walking Martinez with one out. Jesus Valles came in from the bullpen and gave up a single to Ramirez. After Nerio Rodriguez flyed out, Bryan Arias hit a single to bring Martinez home. Leading 4-0, Dirden hit his first triple of the season, scoring two runs, and making it a 6-0 game.
Vega continued his efficient day, pitching through the eighth, allowing just two hits and one walk over a season-long five innings. Freylin Garcia completed the shutout by retiring Kannapolis in order in the ninth.
The Woodpeckers will enjoy an off-day on Monday, and begin a six-game series with the Down East Wood Ducks on Tuesday. First pitch is scheduled for 6:30 p.m.
FULL BOX SCORE: Cannon Ballers vs. Woodpeckers Box Score | 06/06/21 (milb.com)