Woodpeckers Tie Game Three Times Before Falling in Ninth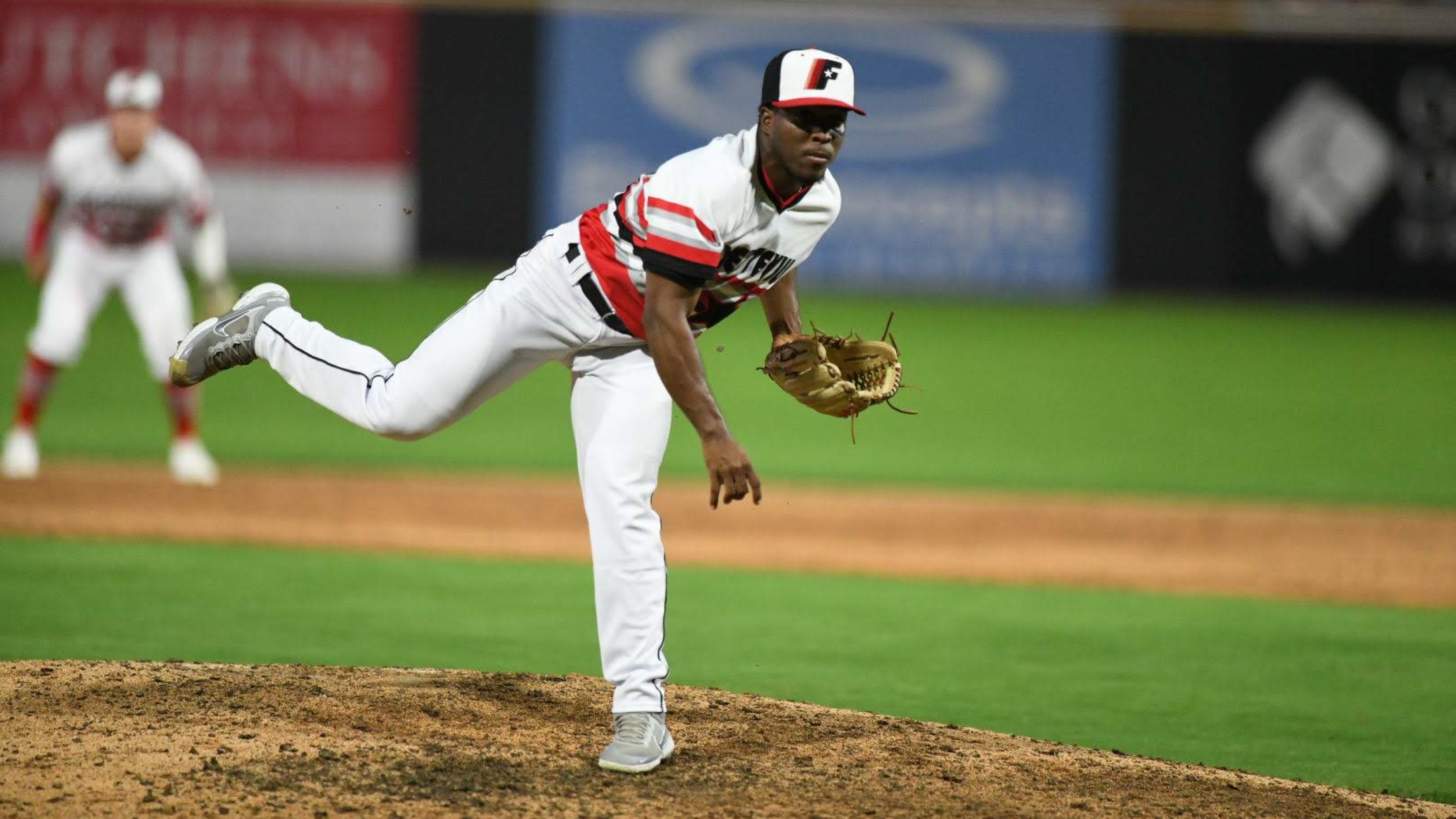 FAYETTEVILLE, NC - The Fayetteville Woodpeckers (52-63) fell to the Carolina Mudcats (66-49) in a back and forth 10-7 defeat on Tuesday night at Segra Stadium. The Woodpeckers tied the game three separate times in the first, fifth, and eighth innings, but surrendered four runs in the ninth that cost
FAYETTEVILLE, NC - The Fayetteville Woodpeckers (52-63) fell to the Carolina Mudcats (66-49) in a back and forth 10-7 defeat on Tuesday night at Segra Stadium. The Woodpeckers tied the game three separate times in the first, fifth, and eighth innings, but surrendered four runs in the ninth that cost them the game.
Down 1-0 in the first, Nerio Rodriguez drilled an RBI double against Alexander Cornielle to tie the game 1-1. The Mudcats took the lead back in the fourth on a Micah Bello leadoff solo homer against Chayce McDermott that made it 2-1.
Despite giving up two home runs, McDermott struck out a season-high eight batters over 3.2 innings without issuing a walk.
Carolina padded their lead in the fifth on an Ernesto Martinez homer to take a 3-1 lead. The Woodpeckers responded in the home half with a leadoff home run from Kobe Kato, his second of the season to cut it to a 3-2 game. Michael Sandle was hit by a pitch, and Will Wagner drove him home on a one-out RBI double to tie the game 3-3.
Fayetteville took their first lead of the night in the sixth. Victor Mascai and Nate Perry singled to put the go-ahead runs on base for Sandle. He doubled to left field to score both runners and give the Woodpeckers a 5-3 lead.
The lead held until the eighth, when the Mudcats took the lead on a bases loaded hit by pitch, a sac fly and a wild pitch to go-ahead 6-5. Leading off the eighth against Justin Miller (W, 1-0), Perry smashed the 2-2 pitch to right center field to tie the game a third time for the Woodpeckers at 6-6.
Carolina took the lead against Ronny Garcia (L, 0-1) in the top ninth with two bases loaded singles that scored four runs, leading 10-6 after Kasey Ford recorded the final out of the inning.
Down to their final out, Mascai extended the inning with an RBI double to make it 10-7. Justin Williams flew out to right to end the game.
The series continues tomorrow with first pitch scheduled for 6:30 p.m. E.T. Fayetteville will roll out RHP Aaron Brown and Carolina will counter with RHP Jefferson Figueroa.
FULL BOX SCORE: Mudcats 10, Woodpeckers 7 (Final Score) on Gameday (milb.com)