Colina dominates, Miracle sweep Threshers
Right-hander allows one hit in eight innings, Helman goes deep in 1-0 win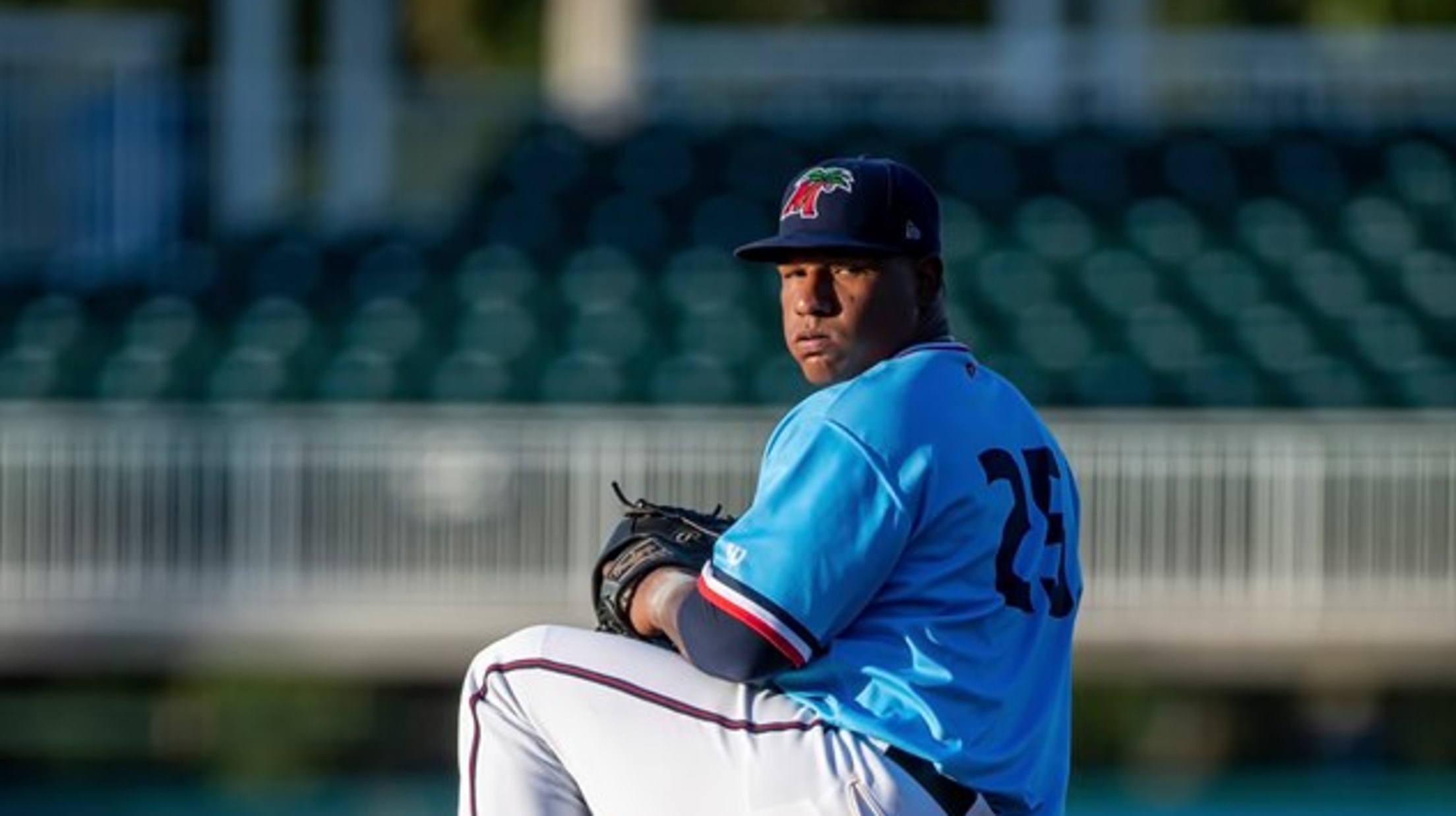 (William Parmeter)
CLEARWATER, Fla. - Edwar Colina tossed eight dominant one-hit innings and Michael Helman hit a home run in the seventh to lift the Miracle over the Clearwater Threshers, 1-0, on Wednesday night at Spectrum Field. The Miracle completed a three-game sweep and finished 6-0 in Clearwater this season. Overall, they are
CLEARWATER, Fla. - Edwar Colina tossed eight dominant one-hit innings and Michael Helman hit a home run in the seventh to lift the Miracle over the Clearwater Threshers, 1-0, on Wednesday night at Spectrum Field.
The Miracle completed a three-game sweep and finished 6-0 in Clearwater this season. Overall, they are 8-1 against the Threshers.
Colina (4-2) struck out nine and walked one. He threw 88 pitches, 58 for strikes. The right-hander set down the first eight hitters he faced, then allowed a double to Daniel Brito. He then retired the next eight before Brito walked on a 3-2 pitch with one out in the sixth. Colina ended his outing by retiring the final seven he faced.
The Miracle took leadoff walks in the fourth, fifth, and sixth innings against Clearwater starter Julian Garcia (5-5), but could not cash them in. Their first hit came with two out in the sixth when Gabriel Maciel singled into right field. Fort Myers out-hit Clearwater in the game, 2-1.
Helman's home run, his third of the season, came on the first pitch Garcia threw in the seventh. The right-hander walked three and struck out four.
Zach Neff picked up the save with a scoreless ninth inning. He walked one and struck out one. It was his first save since joining the Miracle from Cedar Rapids.
Fort Myers returns home Thursday to open an eight-game homestand with the first of four against the Palm Beach Cardinals. Right-hander Blayne Enlow will start for the Miracle. First pitch is 7:00 p.m. ET.